Join us for our 17th Season!
Of Mice and Men
By John Steinbeck 

Directed by John Coscia
Produced by Jimmy Gertzog
One of Steinbeck's most acclaimed works, this American classic chronicles four days in the lives of migrant workers, George and Lennie. Unlikely friends, they move from town to town hoping to work and save enough to own their own piece of land. But Lennie stirs up trouble, and George must choose between his friend and his dream. This vivid picture of the Great Depression conveys a tale of friendship, loneliness and unfortunate circumstances for even "the best laid schemes of mice and men."  Winner of Best Play by the New York Drama Critic's Circle.
Performance Dates And Times
Thursday, Friday and Saturday 7:30 p.m.
October 3, 4, 9, 10, 11, 16, 17, & 18,
Sunday Matinees 2:00pm
October 5 & 12
The Lion, the Witch and the Wardrobe
From the story by C. S. Lewis
Dramatized by Joseph Robinette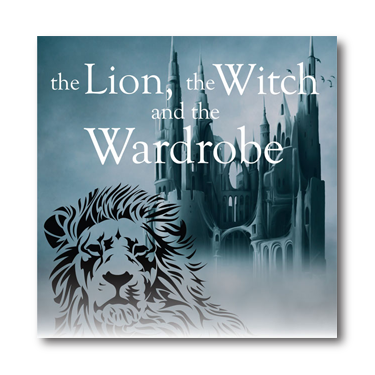 Directed by Brian O'Connor
Produced by Prince McLaughlin and David Whitehead
Four children, evacuated from London during World War II, explore their new country home. Lucy, the youngest, stumbles upon a curious wardrobe, climbs in and discovers a magical forest in the land of Narnia. The land is under the power of a White Witch, and soon Peter, Susan, Edmund and Lucy must lead an entire kingdom in a fight for good. This popular and heart-warming tale is full of mystical creatures, talking animals and Aslan, the great lion and ruler of Narnia.  A holiday treat that is good for the entire family.
Co-Produced by Providence Players and The Young Hearts
This special production of a holiday treat will benefit the work of The Young Hearts, a group of amazing teens who raise funds to battle blood cancers and other diseases.  Half of all net proceeds from this production will be donated to Young Hearts Foundation in pursuit of their important mission.  For the past two years, over $16,000 was generated to support this important cause, and PPF hopes to increase its support in 2014.
Performance Dates And Times
Thursday, Friday and Saturday 7:30 p.m.
December 12, 13, 18, 19 & 20
Saturday & Sunday Matinees 2:00 p.m.
December 13, 14, 20 & 21
Other Desert Cities
By Jon Robin Baitz 
Directed by Tina Thronson
Produced By Mike Mattheisen
In this searing comedy-drama, young writer Brooke Wyeth returns home to Palm Springs to celebrate Christmas with her famous and politically-connected parents, brother and aunt.  When she announces her plans to publish a tell-it-all memoir of crucial events in the family's past, she brings to light old wounds, family secrets, scandal and intrigue.  "The script crackles with wit, humor and life". This riveting and humorous play was nominated for a 2012 Tony Award for Best Play and was a finalist for the 2012 Pulitzer Prize.
Performance Dates And Times
Thursday, Friday and Saturday 7:30 p.m.
March 13, 14, 19, 20, 21, 26, 27 & 28
Sunday Matinees 2:00 p.m.
March 15 & 22
The Glass Mendacity
By Maureen Morley and Tom Willmorth
Directed by Jayne L. Victor
What do you get when you put the characters of A Streetcar Named Desire, The Glass Menagerie and Cat on a Hot Tin Roof in the same room?  A hilarious comedy that parodies some of Tennessee William's most popular southern dramas.  It's Big Daddy's birthday and the entire blended family have gathered at Belle Reve to celebrate with sweet tea, cheese balls, cards and brutish, unfettered, southern charm. If you don't know these plays, don't fret. These off-kilter and dysfunctional family shenanigans can be enjoyed by all!
Performance Dates And Times
Thursday, Friday and Saturday 7:30 p.m.
May 29, 30, June 4, 5, 6, 11, 12 & 13
Sunday Matinees 2:00 p.m.
May 31 & June 7