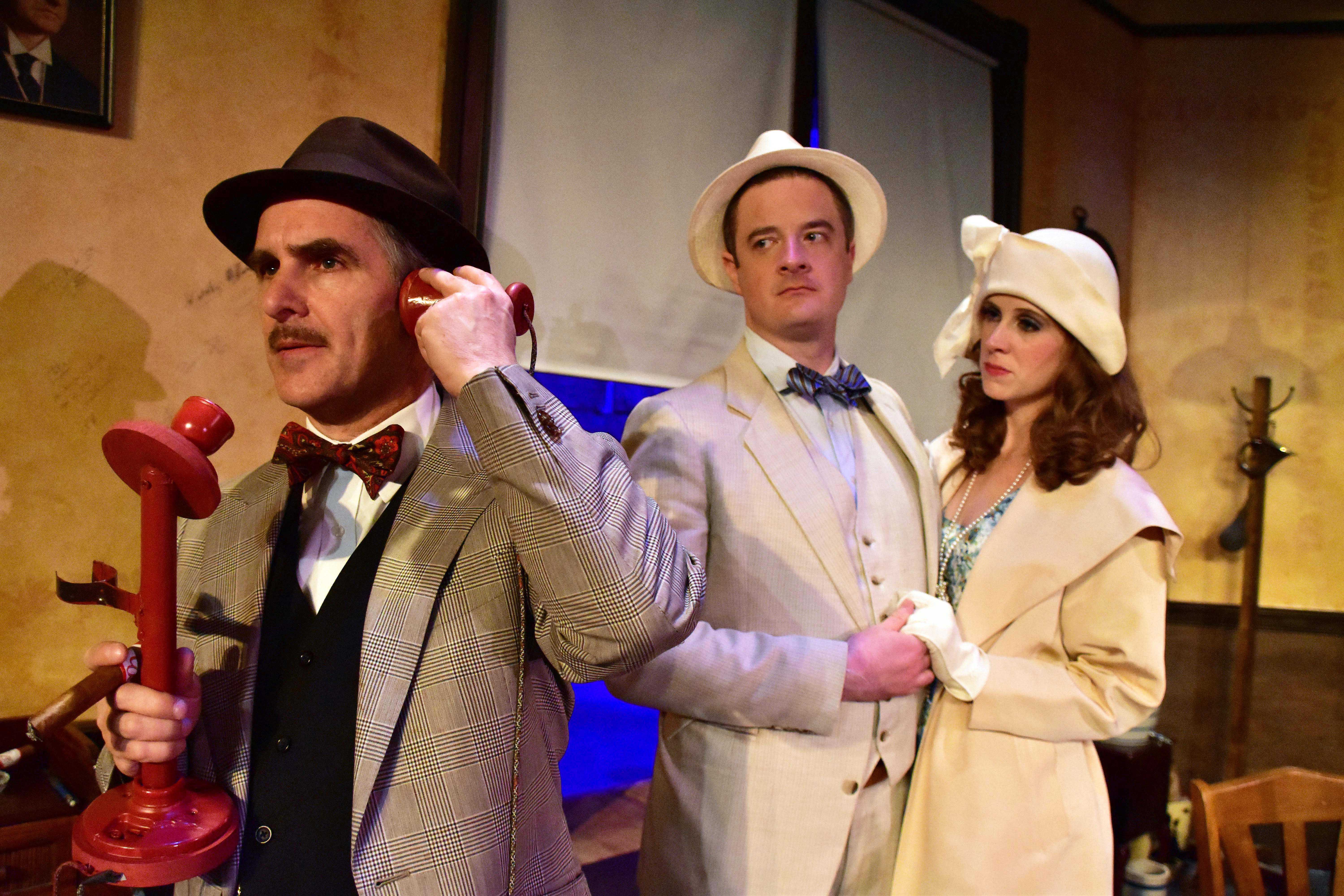 DcMetroTheaterArts' Bob Ashby:
"There are few perfect things in life, let alone in theater. But Providence Players' The Front Page comes darn close… ensemble playing at its best, to the credit of the actors and director Michael Donahue.… Every portrayal…fits seamlessly into the fabric of the play. The [production] designers do their part with distinction. Donahue's direction establishes the production's concept and keeps its execution clear and consistently fast-paced throughout. There are no lulls here. Every aspect of the production is first-rate." FULL DCMTA REVIEW HERE
Extra! Extra! Read All About It!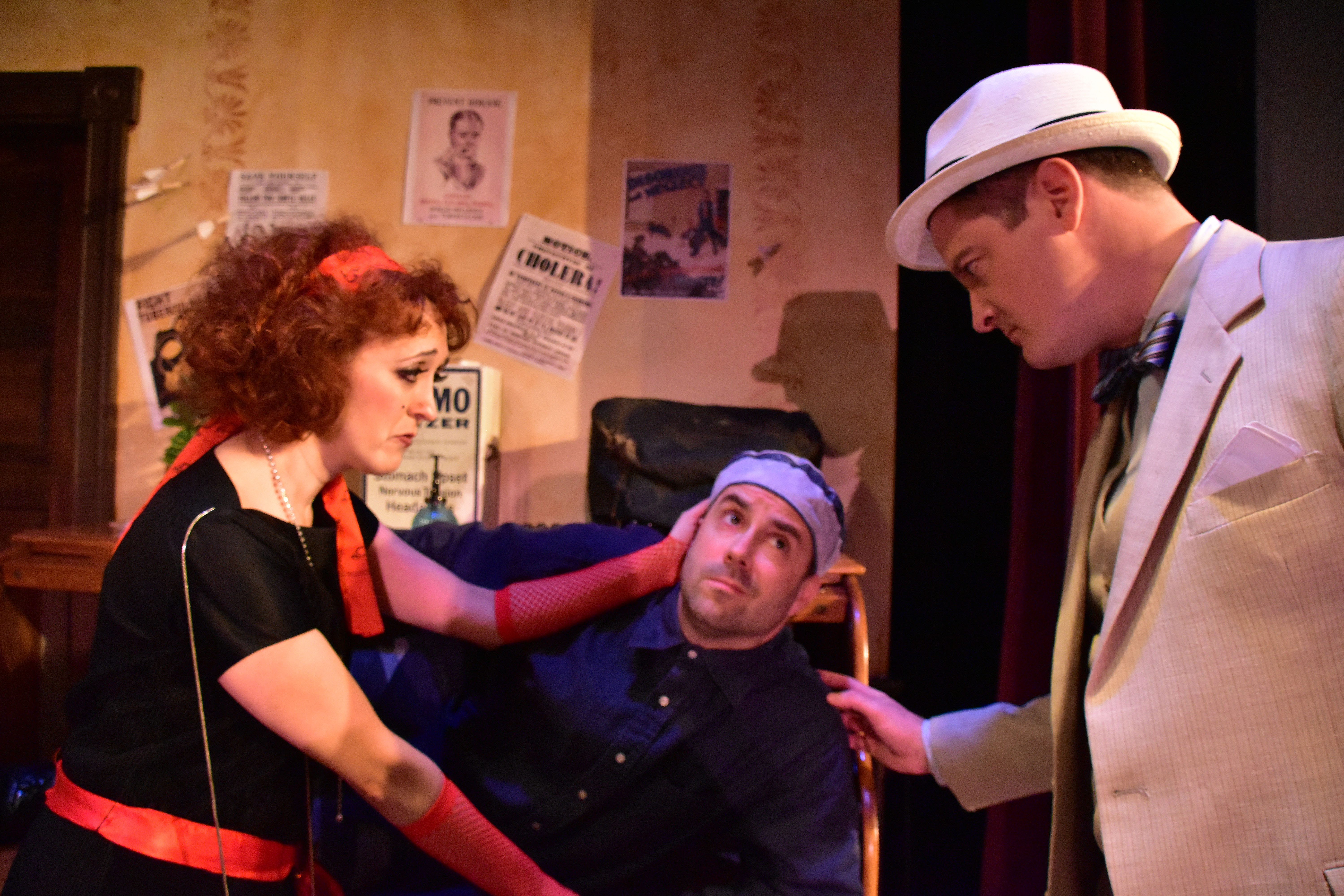 Dateline Falls Church – April 13, 2018, It is another hit from the Providence Players. Nearly 500 theatergoers have enjoyed the third production in the Providence Players 20th anniversary season, the classic comedy The Front Page.  Audience members raved about the acting  with one theatergoer commenting "The dialog is so faced paced and the actors so natural, they pull you into their world. You feel like it is 1928 in Chicago." But the key to this classic comedy's success is the direction of Michael Donahue who quite simply has the cast "crackin it" from opening curtain to the final bow.  This is a must-see Providence Players production.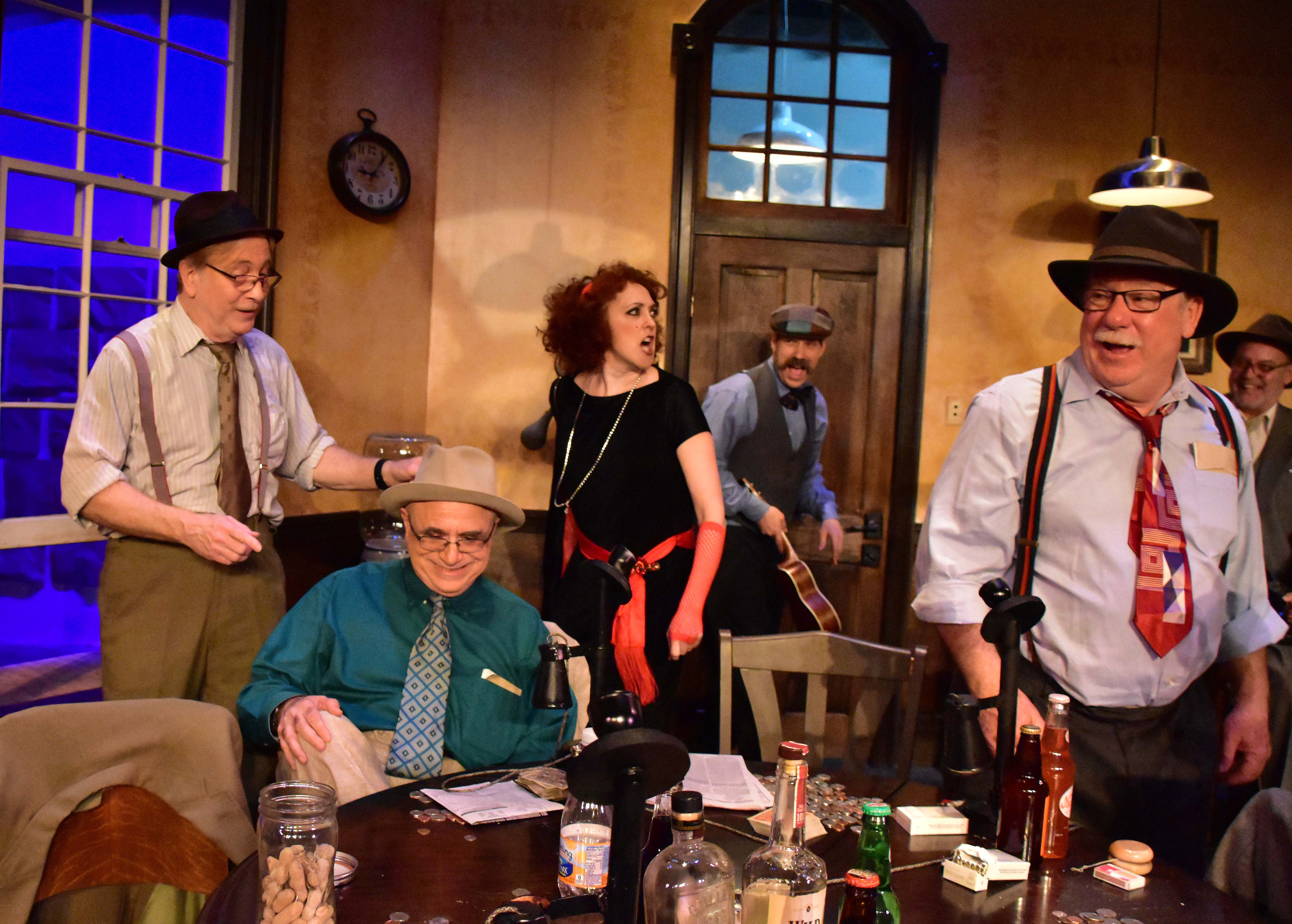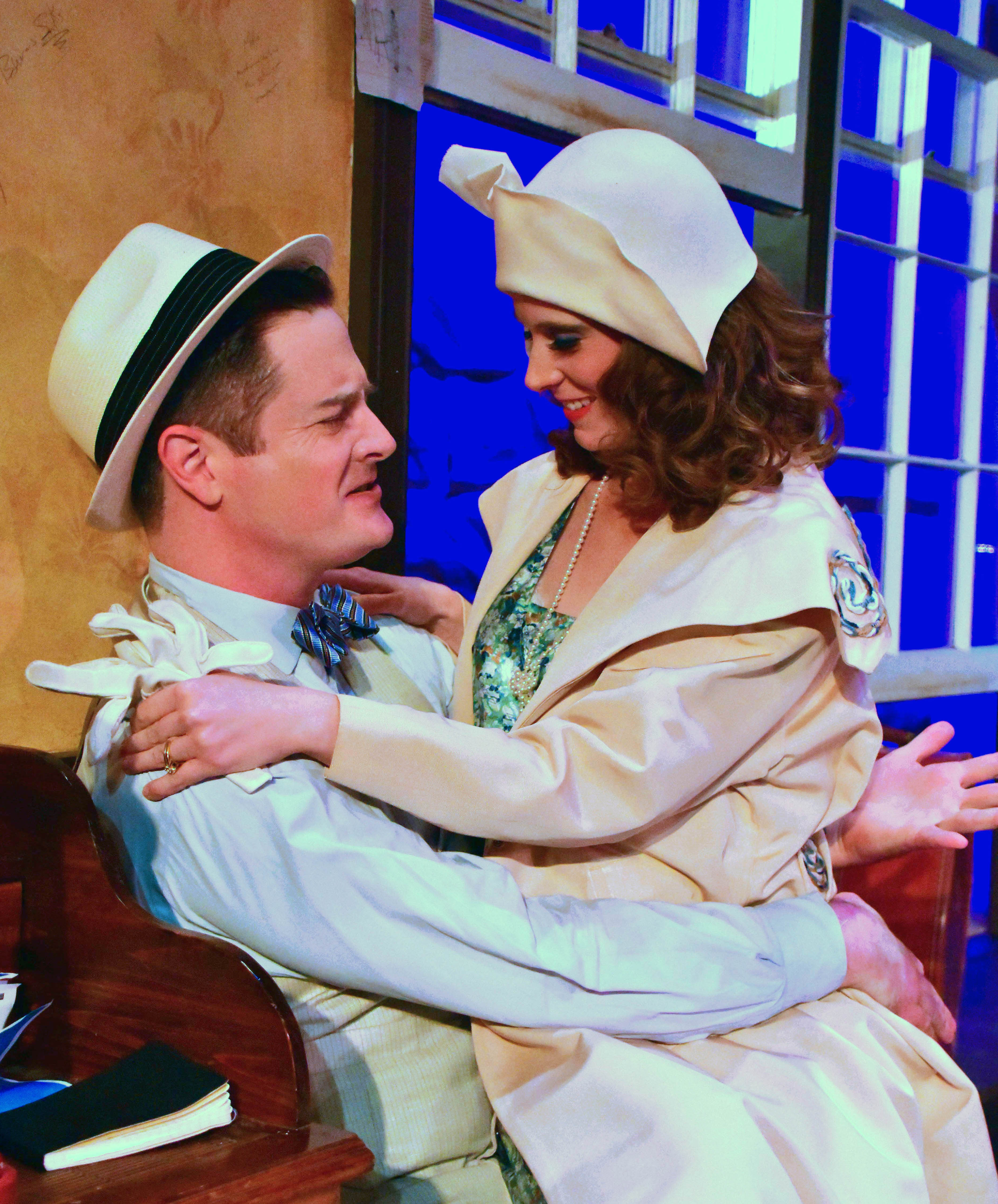 Stop the presses for classic comedy! In a crowded 1920s Chicago Criminal Courts pressroom, managing editor Walter Burns fights to keep star reporter Hildy Johnson from breaking free from journalism to get married. Everything changes when there's a jailbreak and condemned convict Earl Williams falls into the reporter's hands. Hildy's daunting challenge now is to get Williams out of the building to a safe place for an interview before rival reporters or trigger-happy policemen discover him. The Front Page hilariously parodies Windy City corruption, politics and journalism and is loaded with fast paced hijinks, crisp dialog and sharp humor. The Providence Players continue their 20th anniversary season with this irresistible comedy of both stage and screen fame. at the James Lee Community Center Theater in Falls Church.