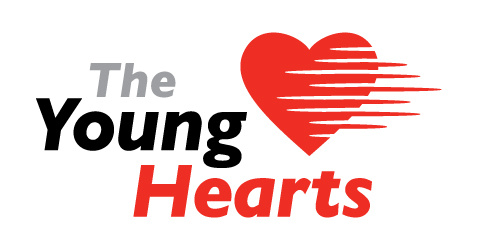 Since 2012 with its holiday production of Best Christmas Pageant Ever, Providence Players of Fairfax has been working closely with The Young Hearts Foundation to achieve its important mission:
"The Young Hearts Foundation is dedicated to improving the lives of young people affected by life-altering illness. Through raising funds for medical research, providing support for families affected, and raising awareness, The Young Hearts Foundation strives to encourage a community of volunteers to better the lives of young people." 
Since then, the two organizations have worked together to generate support through the holiday show including A Christmas Carol (2013 & 2018), The Lion, the Witch and the Wardrobe, The Phantom Tollbooth, and The Gift of the Magi among others. 
This year due to COVID-19, we cannot produce a holiday production and so we got creative and will continue our partnership in a new and fun way.  Click on the banner to find out how.  Join us!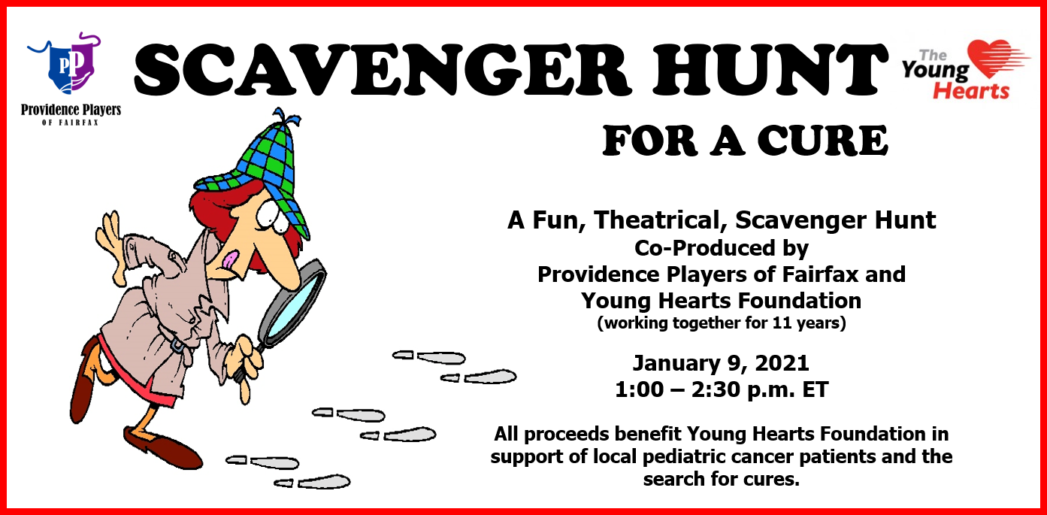 Get more information on this special scavenger event here.