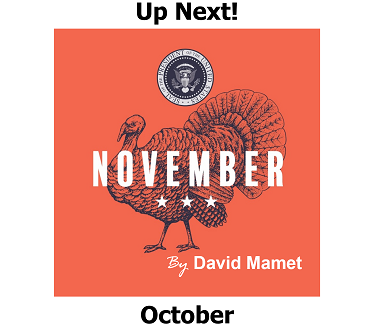 It's November in an election year, approval ratings are down, President Charles Smith's money is running out, and nuclear war might be imminent. With Mamet's characteristic no-holds-barred style, "November" is a scathingly hilarious take on the state of America today and the lengths to which people will go to win. Warning: This play contains strong language and adult content.
Providence Players of Fairfax is celebrating its 25th season! In residence at the James Lee Community Center Theater in Falls Church, it is one of the most successful and vibrant community theater troupes in the Washington DC Region. Over the past 25 years, Providence Players has produced main stage and pop-up productions, and has entertained tens of thousands of theater-goers. Come celebrate with us!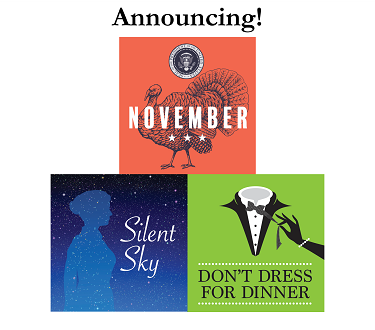 We are proud to announce our 2022-2023 season. It includes a quick-moving comedy and political satire, an inspiring and true-life story of a woman astronomer in 1900 who makes an amazing discovery, and a rip-roaring comedy and raucous farce that audiences will love! We have yet to announce our plans for the holiday show, so stay tuned!
Become a Member!
We are a "big tent"- big enough to include first timers to theatrical endeavors and those with significant theater experience.  We welcome you into this community and look forward to your creativity, experience and talent. Membership has its privileges. Join us!
View Member Benefits
Member Happenings
Read about all the wonderful happenings, updates and news on membership activities!