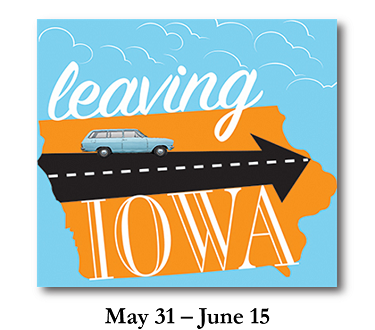 A comedy about the classic American summer vacation, which often meant being trapped in the back seat of a station wagon. "Leaving Iowa," a comedy with a surprisingly deep soul… simultaneously hilarious and touching. Join us for the final show of the 21st season.
We have the third weekly winner of the "Road Memories Contest!" Congratulations to Kathy White of Fairfax VA. Thanks for joining us! Go to the blog site for more information on how to play!
In Falls Church City, the members of Providence Players of Fairfax heard the news about the company's 22nd season.  It comprises a wonderful combination of prize winning plays from Agatha Christie, Matthew Barber and William Inge. The 2019-2020 season is poised to be one of our best!
Become a Member!
We are a "big tent"- big enough to include first timers to theatrical endeavors and those with significant theater experience.  We welcome you into this community and look forward to your creativity, experience and talent. Membership has its privileges. Join us!
View Member Benefits
Member Happenings
See and read about the wonderful happenings at Providence Players and among member artists.