The New Vistas Theatre Company sets out to put on Romeo and Juliet and Othello using a multi-racial cast. In these companion one-acts, issues of race, class, gender, politics and nontraditional casting emerge as the Bard brings out surprising fears, animosities, love and laughter in this company of players.
Providence Players of Fairfax again will sponsor the Tinner Hill Music Festival which will take place on Saturday, June 11, 2022, in Falls Church City. We will sponsor the Tinner Hill Heritage Village at the Festival in support of Tinner Hill Heritage Foundation and the incredible artists in our community.  We are proud of our collaboration with the Foundation and the Festival, and hope that you will join us there on Saturday, June 11.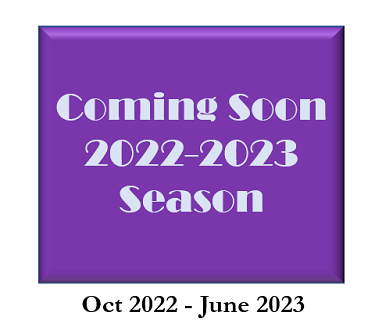 We are in our final production in the 2021-2022 Season. The next season is right around the corner. Check back here for more information.
Become a Member!
We are a "big tent"- big enough to include first timers to theatrical endeavors and those with significant theater experience.  We welcome you into this community and look forward to your creativity, experience and talent. Membership has its privileges. Join us!
View Member Benefits
Member Happenings
Read about all the wonderful happenings, updates and news on membership activities!