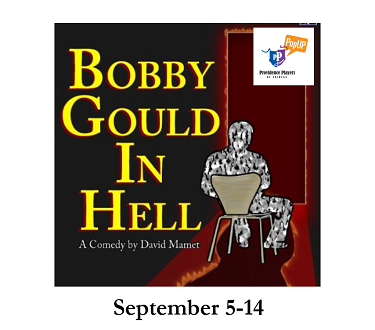 Providence Players announces its first PopUp production of the season. In the spirit of "Oleanna," we will again mount a production at The Italian Cafe. Join us for another David Mamet masterpiece, "Bobby Gould in Hell." This play contains strong language and adult content. 
In April, members heard the news about the company's 22nd season.  It comprises a wonderful combination of prize winning plays from Agatha Christie, Matthew Barber and William Inge. The 2019-2020 season is poised to be one of our best!
Our 22nd season launches with a wonderful mystery! Considered one of the best murder mysteries every written, "And Then There Were None" is based on Agatha Christie's best-selling novel. Join us!
Become a Member!
We are a "big tent"- big enough to include first timers to theatrical endeavors and those with significant theater experience.  We welcome you into this community and look forward to your creativity, experience and talent. Membership has its privileges. Join us!
View Member Benefits
Member Happenings
See and read about the wonderful happenings at Providence Players and among member artists.