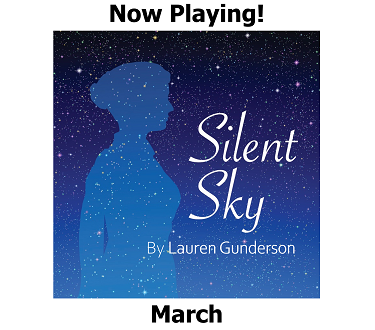 An inspiring and true-life story of Henrietta Leavitt, an astronomer ahead of her time. "Silent Sky" is the poignant tale of a woman's dedication to the stars, and the human touch that makes life under the vast sky beautiful and timeless.
Providence Players of Fairfax is celebrating its 25th season! In residence at the James Lee Community Center Theater in Falls Church, it is one of the most successful and vibrant community theater troupes in the Washington DC Region.
Come celebrate with us!
In this raucous farce, Bernard is planning a romantic weekend with his chic mistress in his charming converted farmhouse, whilst his wife, Jacqueline, is away. He has arranged for a cordon bleu cook to prepare gourmet delights, and has invited his best friend, Robert, along too to provide the alibi. It's foolproof; what could possibly go wrong?
Become a Member!
We are a "big tent"- big enough to include first timers to theatrical endeavors and those with significant theater experience.  We welcome you into this community and look forward to your creativity, experience and talent. Membership has its privileges. Join us!
View Member Benefits
Member Happenings
Read about all the wonderful happenings, updates and news on membership activities!