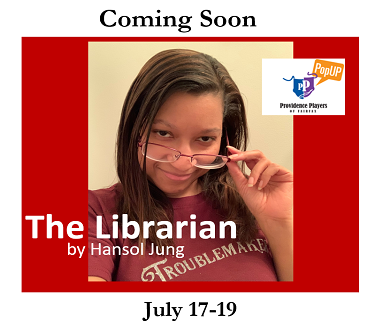 There is a library of your life stacked in its shelves. The Librarian of this library charges 200 bucks a minute to help you rewrite it. Then a clown walks in…
Providence Players of Fairfax highlights its commitment to our member community as well as our broader community.  We pledge to use our platform to advance the principles of inclusion, equality, and justice. We encourage all who share these principles to join us.
The quality of Providence Players' productions not only depends on the sale of tickets but also on the generosity of its patrons. Ticket sales only cover a portion of the budget each year. So, please donate today!
Become a Member!
We are a "big tent"- big enough to include first timers to theatrical endeavors and those with significant theater experience.  We welcome you into this community and look forward to your creativity, experience and talent. Membership has its privileges. Join us!
View Member Benefits
Member Happenings
Read about all the wonderful happenings, updates and news on membership activities!