We have a fabulous season planned! it starts with a classic, Ira Levin's "Deathtrap," followed by a world-premier, "Dash the Musical," a holiday musical that will delight audiences of all ages. The season continues with "Surviving Grace," by Trish Vrandenberg, a moving story about a daughter's relationship with her mother who has dementia. Last, but not least, the season concludes with Tracy Letts' scathing comedy, "The Minutes," a riveting story of the reality of local politics.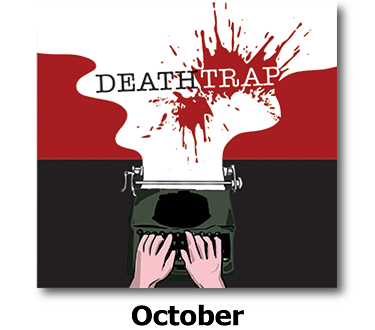 In this well-known mystery thriller, Sidney Bruhl, a successful writer of Broadway hits, is struggling to overcome a "dry" spell which has resulted in a series of box office flops.  A possible break in his fortunes occurs when he receives a remarkable script from a student which Sidney recognizes immediately as a potential Broadway juggernaut.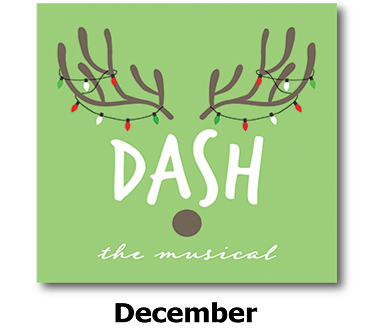 In this holiday musical fantasy, reindeer sing and dance, Mrs. Claus has a cooking show, and the elves just might do a Christmas "rap." This Christmas, Dash decides it's his turn to lead Santa's sleigh, and the whole North Pole is transfixed as he challenges Rudy for the honor.  A family-friendly, original musical written by Providence Players members, Deborah Davidson and Barbara Schelstrate!
Become a Member!
We are a "big tent"- big enough to include first timers to theatrical endeavors and those with significant theater experience.  We welcome you into this community and look forward to your creativity, experience and talent. Membership has its privileges. Join us!
View Member Benefits
Member Happenings
Read about all the wonderful happenings, updates and news on membership activities!