by Craig Pospisil
Directed by Sarah Baczewski
Join us for our next virtual, free PopUp Production, Boredom, Fear and Wine!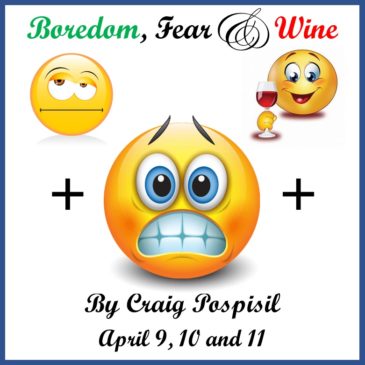 ABOUT THE PLAY
When you're stuck at home during a global pandemic, everything happens online—even therapy. Harper is suffering, and can't reconcile feelings about the terrifying disease with the monotony of lockdown. Jess tries to be a sympathetic ear, but the session goes off the rails.
This play is a one-act and is about 15 minutes long.
About the Director, Sarah Baczewski
A Washington State native, Sarah is a recent transplant (via Los Angeles, CA) to the Washington, DC area.  Boredom, Wine and Fear is her local directorial debut.  She has appeared in Greenbelt Arts Center's Old Time Radio Series (The Burning Court and Mystery in the Air: The Mask of Medusa) and is a member of The Arlington Player's Season Planning Committee.  She fell in love with community theatre at age 12 and majored in theatre at Whitman College.  Following a career in the entertainment industry, she shifted to the nonprofit space three years ago and currently works in fund development and operations for an environmental nonprofit.
| Performance Dates | Event Package for Up to Two |
| --- | --- |
| Friday, April 9, 2021 - any time that day | Buy Tickets |
| Saturday, April 10, 2021 - any time that day | Buy Tickets |
| Sunday, April 11, 2021 - any time that day | Buy Tickets |
Like many folks during the pandemic, she's been cooped up, sometimes scared, sometimes bored, and frequently on the verge of losing her mind, so Boredom, Fear and Wine definitely resonated with her.  And it's a perfect moment for a fun, breezy, one-act comedy to lighten the mood!
About the Cast
Caity Brown (Jess) is making her debut with Providence Players—even though she's over a hundred miles away from Falls Church. She left the DC area four years ago, and her last play here was Private Lives (Reston Community Players). Her more recent work includes God of Carnage, Deathtrap, Roe, Red Herring, Don't Dress for Dinner, Count Dracula, Taking Leave, and Harvey. She is Zooming in from Philadelphia, where she is a professor of political science at Bryn Mawr College. She is happy to be visiting the DMV for this pop-up show, and hopes to one day return to grace its stages in the flesh.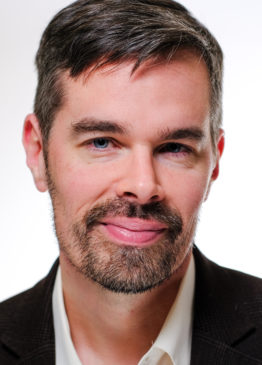 Christopher Crockett (Harper) returns to the Zoom screen after appearing in PPF's first virtual pop-up, The Story about the Tattoo. In the Before Times, he appeared on PPF's actual stage several times (Oleanna; Red Herring; Almost, Maine) and has designed sound for a few PPF productions including Amadeus (2016 WATCH nomination) and Leaving Iowa (2019 Watch Award). Much love to producer, wife, best friend and partner-in-crime Julie, who has been a steadfast bright spot in this topsy-turvy time.