On behalf of Providence Players of Fairfax, Director Beth Whitehead is pleased to announce the cast of The Gift of the Magi.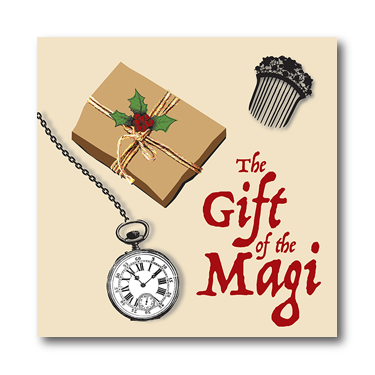 Adapted by Jon Jory
Original story by O. Henry
This heartwarming, romantic holiday favorite tells the story of Della and Jim, who are desperately in love with each other but also very poor. In their attempts to buy each other proper Christmas gifts, a strange twist of fate leads the couple to find the perfect gifts for one another — but at an unexpected cost. Though they may not have the perfect Christmas, the couple learns about the importance of the gift of love in this beautiful adaptation of the story by O. Henry.  An inspiring holiday feel-good story, suitable for the entire family!
Cast (in order of appearance)
Jim – Alex Marshall
Digsby – Anand Tripathi
Della – Jessica Singley
Dot – Emily-Grace Rowson
Clarice – Bo Villa
Art – Thomas Udlock
Bootman – DS "David" Rawlings
Shopgirl – Mandi Ellis
Madame Vodvaskaya – Robey Manno
Ensemble – Judi Deatherage
Ensemble – Earle S Greene
Ensemble – Gunner Moskowitz
Ensemble – Louisa Stanwich
Musician – Sarah Maurer
ABOUT THE DIRECTOR
Beth Gilles-Whitehead is a 17-year veteran of Providence Players. She is currently on the board and will be directing "The Gift of the Magi" opening this December. Beth has directed a number of shows for the Players including: "To Kill a Mockingbird," "A Christmas Carol (2018)," Shakespeare's "Twelfth Night," "All My Sons" (Ruby Griffith award winner for Overall Excellence), "The Best Christmas Pageant Ever," "The Good Doctor" (co-directed with David Whitehead), "Waiting in the Wings," "California Suite" and others. She's acted in many PPF productions including: Mame in "Auntie Mame" (WATCH nomination), Barbara in "August Osage County," M'Lynn in "Steel Magnolias," Charlotte in "Moon Over Buffalo," Romaine in "Witness for the Prosecution," (WATCH nomination), Meg in "Crimes of the Heart," as well as others.  She also is a producer, set decorator, costumer, does props and cleans the theatre and dressings areas – a lot.