On behalf of Providence Players of Fairfax, Director Maria Watson is pleased to announce the cast of our next Providence Pop-Up production: Bobby Gould in Hell, which runs September 5-14.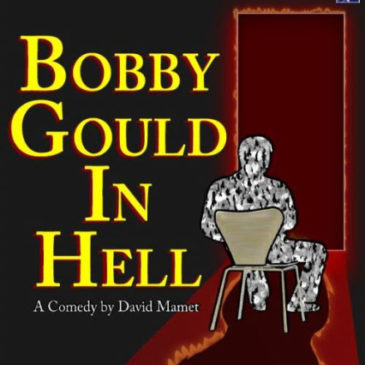 By David Mamet
Directed by Maria Watson
This is Bobby Gould's day of reckoning. In Mamet's dark comedy, the conniving movie mogul from Speed the Plow awakens in a strange room – the waiting room of Hell. A loquacious interrogator in fishing waders enters. The interrogator castigates Bobby for a litany of past sins, but Bobby argues that he's not such a "bad guy." His earthbound girlfriend appears and gets carried away in her anger at Bobby's behavior.  In the end, Bobby is given a chance to save his soul, but what will he do with the opportunity?
This play contains strong language and adult content.
Cast
(*denotes PPF debut)
The Interrogator — Michael Donahue
Bobby Gould — William Bodie*
The Assistant — Jayne Victor
Glenna — Lindsey June
MEET THE DIRECTOR
Maria Watson is a professional theatre-director, choreographer, actor and dancer. A New York City-based dancer and actor for 15 years, Ms. Watson studied with such notables as Ann Reinking, Chet Walker, and Chris Chadman. Ms. Watson was classically trained at the Washington School of Ballet, University of Utah, and the North Carolina School of the Arts. In New York, she studied directing with Tony Award-wining director Vivian Matalon  at the Acting Studio with James Price and with Wynn Handman at the American Place Theatre. She served as Artistic Director of the Mohawk Theatre Guild in Massachusetts, Millbrook Playhouse in Pennsylvania,and as Director/Choreographer at the Forestburgh Playhouse in New York.  Maria is currently the Director of Dance at Georgetown Day School.