"And we promise not to lead you astray!"
Season Tickets on Sale Now!
Order online now for the best seat selection!
Reason #1 – For a Classic Murder Mystery!
In just a few weeks, Providence Players will open our 22nd season with Agatha Christie's most popular murder mystery, And Then There Were None. Ten strangers, apparently with little in common, are lured to an island mansion by a mysterious couple. Over dinner, a record begins to play, and the voice of an unseen host accuses each person of hiding a guilty secret. That evening, one of the guests is found murdered by a deadly dose of cyanide. The tension escalates as the survivors realize the killer is not only among them but is preparing to strike again… and again… and again.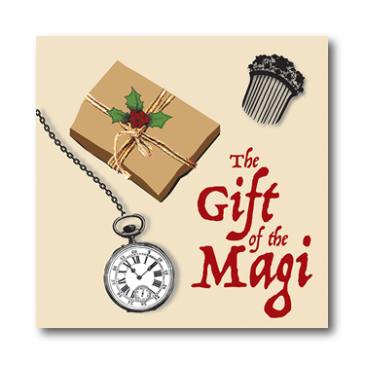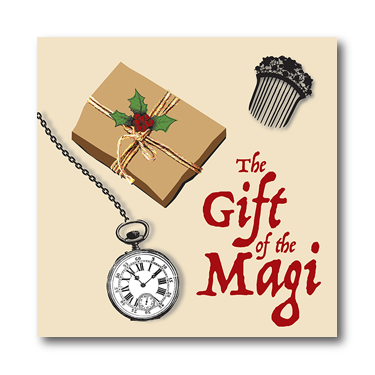 Reason #2 – For Holiday Inspiration!
This heartwarming, romantic holiday favorite tells the story of Della and Jim, who are desperately in love with each other but also very poor. In their attempts to buy each other proper Christmas gifts, a strange twist of fate leads the couple to find the perfect gifts for one another — but at an unexpected cost. Though they may not have the perfect Christmas, the couple learns about the importance of the gift of love in this beautiful adaptation of the story by O. Henry. An inspiring holiday feel-good story, suitable for the entire family!
Reason #3 – For Pulitzer Prize-Winning Drama
On a sweltering Labor Day morning in a small Kansas town, the women of a quiet neighborhood on the wrong side of the tracks are preparing for the annual picnic. Their lives are disrupted when Hal Carter, a muscular and charming young drifter, hops off the freight train, and heads straight for Mrs. Potts' hospitable home. Hearts are broken and lives are changed, as Hal's lively, dangerous, masculine energy wakes up the sleepy community. William Inge's Pulitzer Prize winning drama explores themes of sexuality, repression, restlessness, and rites of passage. Picnic won the New York Drama Critics' Circle Award for Best Play in 1953, and featured Paul Newman in his Broadway debut.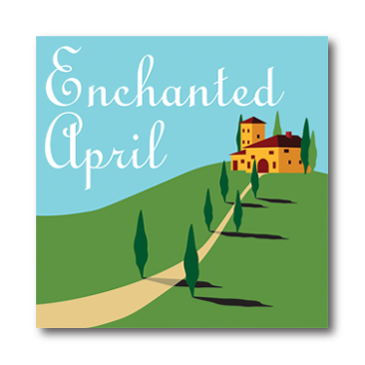 Reason #4 – For Award-Winning Romantic Comedy
In this gentle and romantic comedy, two London housewives pool their savings to rent a villa in Italy for a ladies-only holiday away, reluctantly recruiting a pair of difficult upper-class women to share the cost and the experience. Against the backdrop of a country still reeling from World War I, the women join together under the Mediterranean sun, seeking a necessary balm of sunshine and renewal. Soon joined by the villa owner, husbands and lovers, the four women clash — and then begin to bond and bloom. Enchanted April won the Outer Critics Circle Award for Outstanding New American Play in 2003, along with numerous Tony Award nominations.
Reason #5 – For Award-Winning Performances
Each year, Providence Players receives recognition for its award-winning performances from WATCH (Washington Area Theater Community Honors) and Ruby Griffith in recognition of artistic and technical excellence.  This past year, Lovers and Executioners won third-runner up for Outstanding Achievement for a Play, and WATCH gave awards to Lovers and Executioners and Front Page.  Come enjoy award-winning, quality theater!
Reason #6 – For Eye-Popping, Award-Winning Sets
Over the years, Providence Players has received numerous accolades and awards for its production values – including its sets. Enough said!
Season Tickets on Sale!
Order online now for the best seat selection!
Reason #7 – For Value and Affordability
Season ticket holders enjoy a significant savings off the single ticket price and are offered the best selection of seats. Season Tickets (3 Shows, not including Holiday Show) Adults-$56, Seniors/Students-$43 (12%-21% off single show price). Become a season ticket holder and enjoy value and affordability!
Reason #8 – For Convenience and Flexibility
Providence Players season tickets are convenient and flexible. Choose which performance you wish to attend from any of 10 performances, including two Sunday matinees or Thursday evening performances. As a season ticket holder, you can be among the first to choose seats for all of our productions. And it's easy to change your seats to another performance. Do it for the convenience and flexibility!
Reason #9 – For Commitment to Community
Providence Players holds free student and senior preview performances prior to the opening of each show, provides complimentary tickets to organizations serving the underserved, offers concession partners support for their work, and sponsors college-bound student scholarships each year as a way of nurturing future theater artists. Do it for the commitment!
Reason #10 – Because We Couldn't Do It Without You
Our season subscribers are our most committed fans.  Our season patrons and donors are simply invaluable in making our season possible. They recognize the value that a top-notch, all volunteer, non-profit community theater troupe brings to our area. And, we depend on their loyalty.
WE HAVE A GREAT LINE UP FOR OUR 22nd SEASON!
JOIN THE FUN! JOIN US AS A SEASON TICKET HOLDER!
TICKET INFORMATION AND PRICES
Online: Ticket Information
Email: providenceplayerstickets@cox.net
Phone: 703-425-6782 (Leave Message)
Season Tickets (3 Shows, not including Holiday Show)
Adults-$56
Seniors/Students-$43
(12%-21% off single show price)
Single Tickets
Adults-$21
Seniors (62+)-$18
Students (w/ID)-$18
Single Tickets – Holiday Show
Not part of our season ticket package but an easy add on
We do it this way for the convenience of our season subscribers
All tickets – $18
No reservations required, general seating