"A funny and smart drama that both dazzles and decimates"
Recently, one of the hottest tickets on Broadway and a 2012 Tony nominee, Other Desert Cities opens on the Providence Players stage at the James Lee Community Center Theater March 13-28th. This latest play from Pulitzer Prize finalist Jon Robin Baitz (creator of TV's Brothers & Sisters) is a funny and smart drama filled with witty repartee that both dazzles and decimates. Brooke Wyeth returns to her politically conservative parents' glamorous Palm Springs home to spend the holidays with them. But the warm desert air turns chilly when news of her upcoming memoir threatens to revive the most painful chapter of the family's history. Perception and reality battle love and mercy as old family wounds are reopened, childhood memories are tested, and the Wyeth clan learns that some secrets can't stay buried forever. Full of both humorous and deeply felt moments, Other Desert Cities brings dysfunctional family drama to new heights. The New York Times called Other Desert Cities "the best new play on Broadway," and audiences everywhere are finding it both entertaining and insightful. Not for young children- mature themes and strong language.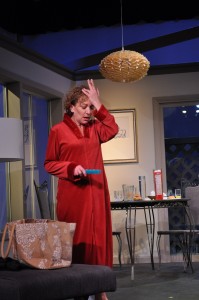 This witty and thought provoking family drama strikes the perfect balance between comedy and drama and has been called "smart, supremely entertaining and richly satisfying".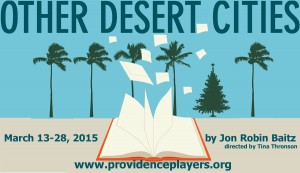 Performance Dates And Times
Thursday, Friday and Saturday 7:30 p.m.
March 13, 14, 19, 20, 21, 26, 27 & 28
Sunday Matinees 2:00 p.m.
March 15 & 22
All Performances at:
The James Lee Community Center Theater
2855 Annandale Rd Falls Church VA 22042