On behalf of Providence Players of Fairfax, Director Julie Janson is pleased to announce the cast of The Librarian, by Hansol Jung.
There is a library of your life stacked in its shelves. The Librarian of this library charges 200 bucks a minute to help you rewrite it. Then a clown walks in…
CAST

The Librarian – Wynter Chatman
Client – Elizabeth Keith
Teacher – Ariana Colligan
Dad – David Rawlings
Clown – Mary Zuzik Andrechik
Cast members were encouraged to send in their "quarantine" photos.  Here they are!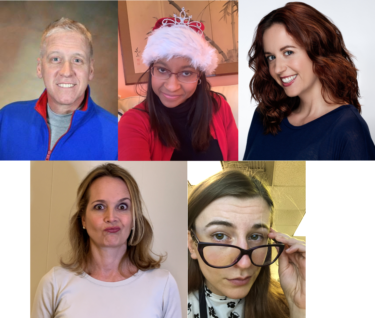 ABOUT THE DIRECTOR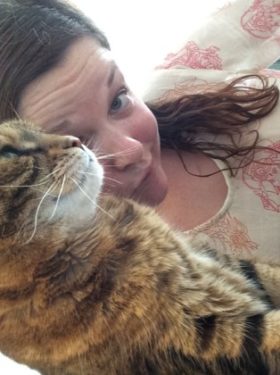 Julie Janson directed Providence Players' most recent production of Providence Player's award-winning production of Leaving Iowa, which received nine (9) WATCH nominations, including Outstanding Play and Outstanding Director, and two (2) awards including Outstanding Featured Actress (Amy Griffin) and Outstanding Sound Design (husband, Christoper Crockett).  She directed Providence Players' production of Amadeus in 2016 – winner of the Ruby Griffith Award of Outstanding Achievement in a Play as well as six (6) WATCH nominations, including Outstanding Play.  Julie is the producer of Providence PopUp.