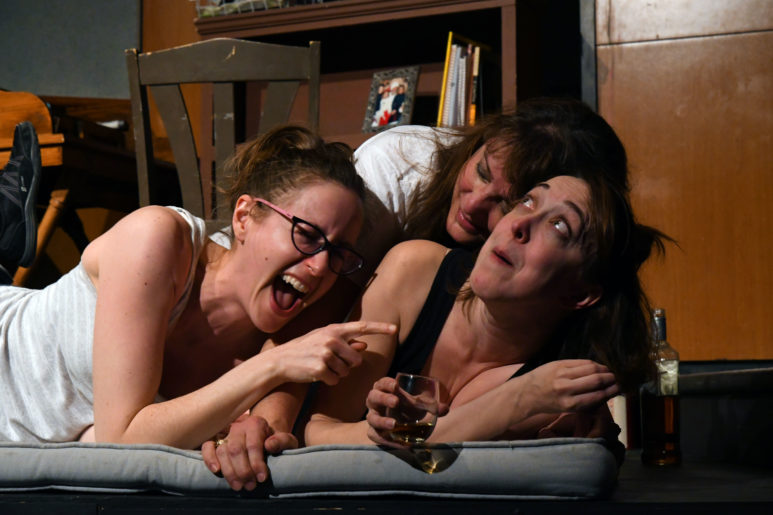 Why Should I See August: Osage County?
Here are the top eight (8) reasons:
Reason #1:  Because it's a play for the century. 
Winner of the 2008 Pulitzer Prize for Drama and Tony Award for Best New Play, August: Osage County is one of the most riveting and critically acclaimed plays in recent Broadway history. But don't take our word for it, see what the critics think:
"Tracy Letts' fiercely funny, turbo-charged tragicomedy is, flat-out, no asterisks and without qualifications, the most exciting new American play Broadway has seen in years." – Charles Isherwood, New York Times.
"Enormously Entertaining…" Clive Barnes, New York Post.
"A great big exhilarating gift for theatergoers." Joe Dziemianowicz, Daily News.
"Ranks with the best American drama of the past decade!" Elysa Gardner, USA Today.
"An astonishing, incredibly funny creation, introducing a major playwright to Broadway!" Michael Kuchwara, Associated Press.
Read:  The first great American play of the 21st century – The Guardian, Nov 22, 2008
Reason #2:  You will feel better about your own family.
As one critic put it, "Alcoholism, drug addiction, adultery….misbehavior:  The list of pathologies afflicting one or another of the Weston family is seemingly endless, and in some ways wearily familiar.  But Mr. Letts' antic recombination…is so pop-artfully orchestrated that you never see the next curve-ball coming…"  It could help bring a positive perspective on your own family, perhaps.
Reason #3:  It's based on real life.  
Often, artists pull from their own experiences to create a masterpiece.  Tracy Letts is no exception. In his own words, "It's based on family history," he tells NPR's Scott Simon. "My grandmother descended into years of downer addiction, which had a horrible impact on my family, and has ripples in my family even to this day. After I became a dramatist, it certainly seemed like ripe material for a play, and I just thought about it for a really long time before I thought, OK, I think I've got the right container for this story. I think I know the way to tell this story in a way that's personal for me, and … yet not too personal."
Reason #4:  The movie doesn't do the play justice.
As Chris Jones from the Chicago Tribune put it, "Mel Brooks' musical version of 'The Producers' was a fantastic piece of theater, but it made a lousy movie.  Critics agree:  August: Osage County, the movie, wasn't great.  So, if you saw it, come give it another try.  It's a powerful play, and as Jones puts it, "In the theater, this play was made to howl like a prairie dog."  Come howl with us.
Reason #5:  You will laugh a lot!
Considered by many critics to be a "tragi-comedy," there is much to laugh at.  Letts' characters are so real, they come to life in ways that will surprise you.  One critic wrote (of another production), that Letts' characters will leave you, "…emotionally wrung out and exhausted from laughing, but you may still find yourself hungry for more."  Come laugh with us.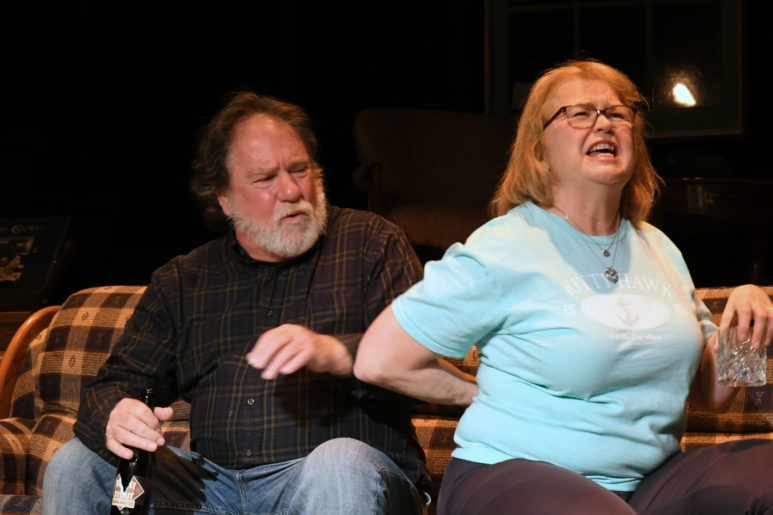 Reason #6:  It's an amazing artistic team.
Did you see our last post?  Enough said.  If not, this production pulls together some of the company's most veteran artists and some wonderful newcomers.  Check out the link below.
Reason #7:  Ticket prices are so reasonable. 
We hear from many of our patrons, "Why do I need to go into DC, when I can get live theater this good right here in Northern Virginia at a great price.  You all are amazing!"  We couldn't agree more.  The talent in the region is just extraordinary, and we are proud and committed to bringing great quality theater to our patrons at an affordable price.  We are an all-volunteer organization, so we can pump most of our support into production quality and our standards are high.  We give a break to seniors and students, and provide free tickets to organizations serving the underserved.
Reason #8:  Good seats still remain.
The best seats remain for Thursday nights.  Saturday and Sunday performances tend to sell early, and Friday night performances soon after.  This is the week prior to opening, so you will want to get your tickets soon for the very best seat.