Reason #1 – Do It for the Laughs!
In just a few weeks, the Providence Players will open our 20th anniversary season with Ken Ludwig's fast-paced comedy Moon Over Buffalo.  Director Jayne L. Victor has assembled an outstanding group of talented actors to bring this outrageously funny play to life on the James Lee Community Center Theater stage.
And, Moon Over Buffalo is just the beginning of the laughter!
The Players' 2017-2018 season – a year-long celebration of PPF's two decades of quality, affordable, award-winning, all-volunteer community theater in Northern Virginia – is a season filled with outstanding comedy.
We Invite You to join the Providence Players 20th Anniversary Celebration as a season ticket holder.
Never been a Providence Players season subscriber? The 2017-2018 season lineup is one of our best ever and the perfect season to join us as a season ticket holder! Read on for 9 More Good Reasons to Become a Season Ticket Holder
Reason #2 Moon Over Buffalo
By Ken Ludwig
Directed by Jayne L. Victor
From the master of period-perfect farce, Ken Ludwig, this fast-paced comedy is set in the Erlanger Theatre in Buffalo in 1953. Charlotte and George Hay are on tour with a repertory consisting of Cyrano de Bergerac and Noel
Coward's Private Lives, when they receive word that they might just have one last shot at stardom: Frank Capra is coming to town to see their matinee. Mistaken identities, outrageous plot twists, slapstick comedy and a slew of self-obsessed performers desperately try to keep things from (hilariously) falling apart. Order Season Tickets online now!
Performance Dates And Times
Thursday, Friday and Saturday 7:30 p.m.
October 6-21
Sunday Matinees 2:00pm
October 8 & 15
Reason #3 The Phantom Tollbooth
By Susan Nanus
Directed by Chip Gertzog
Based on the Book by Norton Juster Norton Juster's acclaimed fantasy adventure comes to life onstage! Milo is bored and the Demons of Ignorance keep telling him "If you get the urge to do anything — don't. It could be dangerous." To the rescue comes the Phantom Tollbooth! Aided by a trusty timekeeping dog Tock, they meet many memorable characters in the Land of Wisdom on their quest to rescue the princesses Rhyme and Reason. Based on the classic young adult novel, The Phantom Tollbooth is outstanding entertainment for the whole family. Order Season Tickets online now!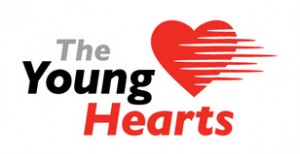 Co-Produced by Providence Players and The Young Hearts
This special production of a holiday treat will benefit the work of The Young Hearts, a group of amazing teens who raise funds to battle blood cancers and other diseases. Half of all net proceeds from this production will be donated to Young Hearts Foundation in pursuit of their important mission. For the past five years, over $40,000 was generated to support this important cause, and PPF hopes to increase its support in 2017.
Performance Dates And Times
Thursday, Friday and Saturday 7:30 p.m.
December 8 – 16
Saturday & Sunday Matinees 2:00 p.m.
December 9, 10, 16, & 17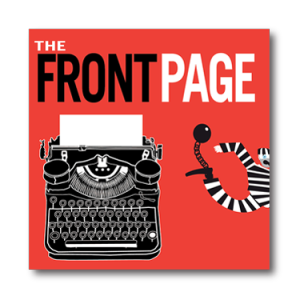 Reason #4 The Front Page
By Ben Hecht and Charles MacArthur
Directed by Mike Donahue
The classic comedy set in a 1920s Chicago Criminal Courts press room. Reporter Hildy Johnson wants to break away from journalism and get married, but all that changes when there is a jailbreak and an escaped convict, Earl Williams, falls into the reporter's hands. Hildy's daunting challenge now is to get Williams out of the building to a safe place for an interview before rival reporters or trigger-happy policemen discover him. Fast paced, and filled with crisp dialog and sharp humor, this irresistible comedy of both stage and screen fame packs a wallop of nostalgic Americana. Order Season Tickets online now!
Performance Dates And Times
Thursday, Friday and Saturday 7:30 p.m.
April 6 – 21
Sunday Matinees 2:00 p.m.
April 8 & 15
Reason #5 California Suite
By Neil Simon
Directed by Beth Gilles-Whitehead
Neil Simon's humorous confection in four separate comedy play-lets with one common thread. Four couples from different cities travel to California over the course of a year and stay in the same Beverly Hills Hotel suite, bringing their problems, anxieties and comic marital dilemmas with them. Simon is at his most humane and compassionate best yet the banter flies fast and furious in this popular comedy. The New York Times said "Mr. Simon is writing at his ebullient best…[He] makes us laugh so effortlessly." Order Season Tickets online now!
Performance Dates And Times
Thursday, Friday and Saturday 7:30 p.m.
June 1 – 16
Sunday Matinees 2:00 p.m.
June 3 & 10
Reason #6 Award Winning Community Theater
An award-winning company, PPF is proud to be a member of the Washington Area Theater Community Honors (WATCH) organization that presents annual awards recognizing artistic and technical excellence in Community Theater. Since becoming a member in 2004, PPF has been recognized with more than 100 WATCH nominations and awards for quality theatrical performance and technical production, including several outstanding Play and Best Director nominations and awards. PPF has also been honored by the British Players' Ruby Griffith Awards program, including The Ruby Griffith Award for All Round Production Excellence (the organization's top honor) in 2009 for All My Sons, the award for Outstanding Achievement in a Play for last season's Amadeus and previously for The Shadow Box, and third-runner up for Outstanding Achievement in a Play for PPF's productions of Is He Dead? and Glass Mendacity.
Reason #7 Value and Affordability
Become a season ticket holder for significant savings off the single show ticket price. Season Tickets (3 Shows, not including Holiday Show) Adults-$53, Seniors/Students-$40 (12%-22% off single show price)
Reason #8 Convenience and Flexibility
PPF Season tickets are convenient and flexible. Choose which performance you wish to attend from any of 10 performances, including two Sunday matinees or Thursday evening performances. As a season ticket holder, you have the ability to be among the first to choose seats for all of our productions. Not sure which performance you want to attend? Hold off seat selection and choose when you know when you want to go. Need to change the performance date later? We will help you make changes if you need to attend a different performance even after you have made your reservation. Just email the box office at Providence Players Box Office Email and we will be happy to help you make a change. Need to add additional tickets for friends or family attending with you? No problem! Simply purchase the additional tickets and select the seats for both your season tickets and the newly purchased single show seats. Need help with this? No problem. Just email the box office!
Reason #9 Commitment  to Community
Providence Players of Fairfax strives to serve the diverse community in which we perform.  In 2008, with support from the Arts Council of Fairfax County, PPF launched the Theater Community Inclusion Project.  It's goal is to reach all segments of the community PPF strives to serve, providing quality, affordable theater to existing patrons while building new audiences for the future, particularly youth and under served communities. We hold free student and senior preview performances prior to the opening of each show. Qualified organizations are able to arrange complimentary tickets for those who would be unable to afford to attend. Our concession sales help raise funds for partnering non-profit organizations. And, PPF sponsors annual student scholarships as a way of nurturing future theater artists and recognizing the contribution graduating high school seniors have made to the arts community in our region. As as a season ticket holder, our most loyal patrons and as likely charitable donors, your commitment helps support our commitment to "building community through theater".
Reason #10 We Couldn't Do It Without You
Our season subscribers are our base audience and most committed fans and our season patrons and donors are simply invaluable in making our season possible. They recognize the value that a top-notch, all volunteer, non-profit community theater troupe brings to our area. And, we depend on their loyalty.
WE HAVE A GREAT LINE UP FOR OUR 20TH  ANNIVERSARY SEASON
JOIN THE CELEBRATION!  –  JOIN US AS A SEASON TICKET HOLDER!
TICKET INFORMATION AND PRICES
Online: PPF Ticket Information
Email: providenceplayerstickets@cox.net
Phone: 703-425-6782 (Leave Message)
Season Tickets (3 Shows, not including Holiday Show)
Adults-$53
Seniors/Students-$40
(12%-22% off single show price)
Single Tickets
Adults-$20
Seniors (62+)-$17
Students (w/ID)-$17
Single Tickets – Holiday Show
Not part of our season ticket package but an easy add on
We do it this way for the convenience of our season subscribers
All tickets – $17
No reservations required, general seating