The Cast – The Show – The Season of Comedy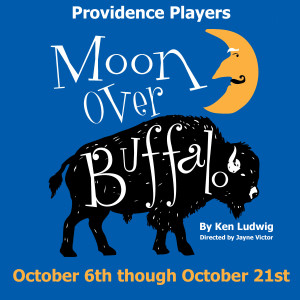 Ken Ludwig's hilarious comedy Moon Over Buffalo opens the Providence Players 20th Anniversary Season on October 6th at the James Lee Community Center Theater in Falls Church.   This fast-paced comedy is set in the Erlanger Theatre in Buffalo in 1953. Charlotte and George Hay are on tour with a repertory consisting of Cyrano de Bergerac and Noel Coward's Private Lives, when they receive word that they might just have one last shot at stardom: Frank Capra is coming to town to see their matinee. Mistaken identities, outrageous plot twists, slapstick comedy and a slew of self-obsessed performers desperately try to keep things from (hilariously) falling apart.
The Providence Players of Fairfax (PPF), is an award winning, all volunteer, non-profit community theater troupe serving Northern Virginia and the DC Metropolitan area. The production runs from October 6 through October 21 at the James Lee Community Center Theater at 2855 Annandale Road in Falls Church.
Performance Dates and Times
Thursday, Friday and Saturday 7:30 p.m.
October 6-21
Sunday Matinees 2:00pm
October 8 & 15
Location: James Lee Community Center Theater, 2855 Annandale Road, Falls Church, VA 22042
Ticket Information:
Adults $20 Seniors (62+)/Students $17
All Seating is Reserved
Order Online (No Fee): www.providenceplayers.org/tickets 
Reserve by Email: providenceplayerstickets@cox.net
Reserve by Phone: 703-425-6782
Jayne L. Victor directs Moon Over Buffalo for the Players. Jayne is the current Board President of PPF and was recently seen onstage as Sonia in last spring's PPF production of Vanya and Sonia and Masha and Spike. Previously, Jayne has directed Auntie Mame and The Glass Mendacity for the company and has acted in numerous PPF productions.
We are reprising Moon Over Buffalo with a brand new cast as a Gift to our Audience
PPF Board Member Chip Gertzog says, "It is rare that PPF repeats a production but this fall's comedy offering is the second time the company has mounted this play. Moon Over Buffalo was an audience favorite for the company's 10th anniversary season and it was the play in which Director Jayne  Victor (performing the role of Ethel) first joined the Providence Players. For its 20th anniversary season, PPF has chosen to focus on a season of comedy offerings and it seemed fitting to present this audience favorite once again, this time with Jayne at the directorial helm."
On directing Moon Over Buffalo, Jayne L. Victor says:
"I love the challenge of directing in general but the opportunity to direct a comedy like Moon Over Buffalo was something I could not pass up.  MOB presents so many challenges for both the actors and the director; the characters are zany and have to stay real, there is a lot of physical comedy in the show which must be carefully choreographed and the show is extremely fast paced.  All of these challenges made me want to tackle the show even more."  
On directing a play she performed in, Jayne L. Victor says:
"I loved being part of MOB in 2007 as it was my first introduction to PPF, and it was a very successful production.  So i knew by taking on the responsibility of directing the show I had big shoes to fill and I had the challenge of creating and presenting a fresh new vision of the Hays and their "family". I have an incredible group of actors who are not afraid to try anything so that makes my job a lot easier and I have a great production team making this a wonderful collaborative effort"
On what sets Moon Over Buffalo apart from the many other "back stage comedies", Jayne says:
"As a fan of many of the back stage comedies, I feel MOB is unique in how the playwright introduces and develops his characters.  The characters all evolve and in the end they are all likable. They have heart, and Mr. Ludwig has an outstanding writing style"
When asked why should patrons come to see this show, Jayne says:
"The main reason patrons should come see MOB is because it will afford them the opportunity to laugh….a lot, and who doesn't need a little laughter these days? Or a lot. And because I believe MOB will be in keeping with the Providence Players tradition of great theatre."
Jayne has assembled an outstanding cast for Moon Over Buffalo. The cast includes 5 local area performers making their Providence Players debut and three actors who have graced the PPF stage in the past.
Moon Over Buffalo Cast
Michael Donahue as George Hay, a traveling actor.
Maria Watson* as Charlotte Hay, George's wife and actress in his company.
Jenny Madorsky as Rosalind, The Hay's daughter, who left the stage to lead a "normal" life.
Scott Stofko* as Howard, a TV weatherman and Rosalind's fiancé.
Chuck O'Toole* as Paul, stage manager for George's company, and Rosalind's ex-fiancé.
Robey Manno as Ethel, Charlotte's nearly-deaf mother.
Eric Trumbull* as Richard, a love-sick lawyer who is courting Charlotte.
Jaclyn Robertson* as Eileen, an actress in George's company who was George's "one-night stand."
*Providence Players debut
Michael Donahue, an outstanding actor, fight choreographer and talented director (he will be directing The Front Page for PPF later in the season) takes on the tremendously challenging role of George Hay. Mike has been with the company for 8 seasons and has appeared on stage many times, most recently as Bob Ewell in last season's production of To Kill a Mockingbird. For PPF, he has also played Stanley Kowalsky in Glass Mendacity, George in Of Mice and Men, Tom in Dinner With Friends, Andrew Wyeth in Sleuth, Joe in All My Sons (which won the Ruby Griffith award for best production) and in the world premiere as Ray in Big Tree Falls with the Players. Mike was a member of the Society of American Fight Directors from 1984 to 2000 and staged fights all over the eastern seaboard. Mike has a BFA in performing from VCU and an MFA in directing from University of Memphis.
On why he wanted to perform in Moon Over Buffalo, Michael says
"It has all the elements that I love as an actor: language, physical comedy, sword fighting and relevance to my life as an aging actor. The other factor is that though it is about people in the theatre, the theme itself of getting older, wanting to recapture youth, wanting to stay on top of the game and in that pursuit, we forget about what is important and who in our lives are important." 
On Describing George, Michael says:
"George use to be a star, and now he is a fading star, but still chasing the light and flash of the past.  He is easily flattered because he wants to still be seen as he was in his youth.  Just like all of us who have gotten older, in our brain we are still young and vibrant until we look in the mirror or worse see it in the eyes of the young.  George has a soul mate in Charlotte as they both have the same drive and are both in the same state of middle aged flux. Most importantly, George and Charlotte LOVE THEATRE.  They eat and breathe the classics, as George says in the play, 'That is writing Ronnie, the glory on the tounge, gold on the canvas.  It is not the movies, it is not television it is Theatre.  It is Theatre!'" 
What is the most significant challenge you find in portraying the role of George?
"The core rule in performing is to be genuine.  This is especially true in this type of madcap, over the top comedy.  Be a real person with real needs, and let the audience laugh at the character trying to navigate the obstacles versus laughing for them." 
How do you want audiences to feel about George?
"That no matter his narcissism, and over the top diva behavior, he is just like any of us, which is in search of happiness and fulfillment in life" 
If you could invite audiences to a performance of Moon Over Buffalo what would you say to them? (Why should they come to the show?)
"This is a show that combines all of the most joyous elements of theatre, characters whose situations at the end of the day they can relate, well-structured language and rhythm of dialogue and action, physical comedy, and a celebration of having fun."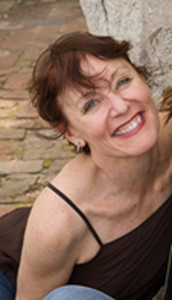 Maria Watson makes her PPF debut as Charlotte Hay. Maria worked for 15 years as a New York City-based actor, dancer and singer.  She was classically trained at the Washington School of Ballet, North Carolina School of the Arts and University of Utah. In New York, she studied directing with Tony Award-wining director Vivian Matalon and acting at the Acting Studio in New York City with James Price. She served as Artistic Director of the Mohawk Theatre Guild in Massachusetts, Millbrook Playhouse in Pennsylvania, and as Director/Choreographer at the Forestburgh Playhouse in New York.   Maria is currently the Director of Dance at Georgetown Day School and on faculty at Ballet Nova in Falls Church.
On why she wanted to perform in Moon Over Buffalo, Maria says
"I saw the play years ago with the original cast and love Carol Burnett.  There aren't many good roles for women my age, so I thought I'd audition!" 
"Actually, Charlotte and I have a lot in common.  We've been in theatre for a long time. Worked a lot, but never made star status. We ran theatres and acted with our spouses.  It's pretty interesting.  I guess the challenge in playing Charlotte is remaining laser focused on what Charlotte wants, which is to be a star at all costs, but still remain human and likeable.   I hope the audiences can relate a little bit.  We all have dreams, that have been dashed.  And, of course, they should think she's glamourous and sexy, even for an old broad!"
Robey Manno (Ethel) made her PPF debut as Miss Stephanie in last winter's production of To Kill a Mockingbird after a 30-year hiatus from the stage. She immediately followed up her return onstage with backstage roles as props master and stage crew member for PPF's Vanya and Sonia and Masha and Spike in the spring. This fall (is there a pattern here?) she is thrilled to be cast as Ethel in Moon. "The play is hilarious and is just what we all need right now…laughter and levity."
Jenny Madorsky (Rosalind) is thrilled to be making her second appearance on the Providence Players stage! She was last seen as Marvalyn in Almost, Maine (Providence Players), Nora in Henrick Ibsen's A Doll's House (Duke Theater Studies), Tekla in August Strindberg's Creditors (Duke Theater Studies), Louise in Steve Martin's The Underpants (Duke Players), Anna in Stroke/Book (Little Green Pig Theatrical Concern), and Skylar/Brandi in Buddy Cop 2 (Manbites Dog Theater). She is excited to get to play once again with the Players!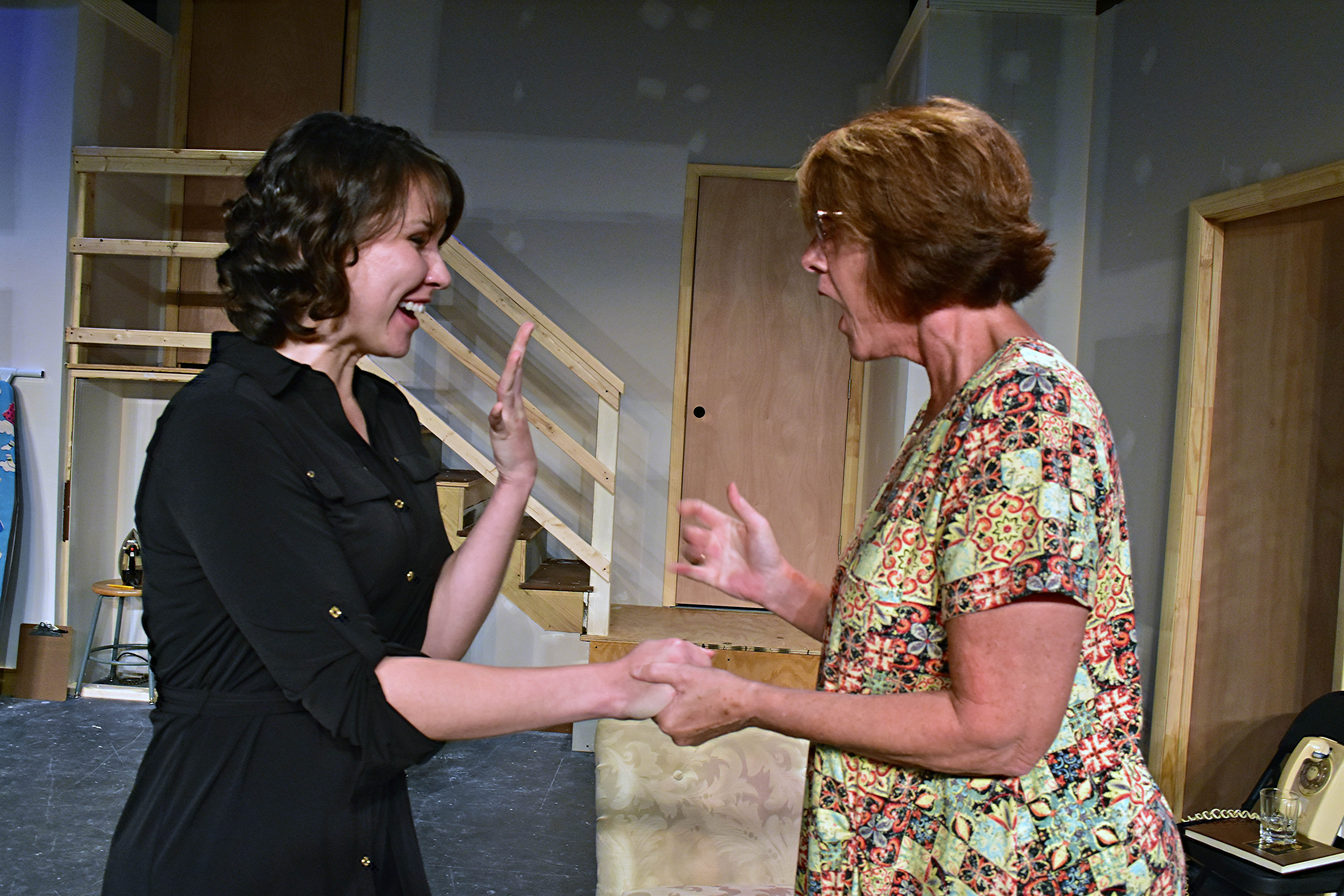 Chuck O'Toole (Paul) is thrilled and grateful to make his PPF debut in Moon. It marks only his second scripted show since dropping out of mime school in 2001. In the meantime, he has taken courses at the Washington Improv Theater and chronicled the tragicomedy of U.S. fiscal policy as an editor for Tax Notes. He lives with his patient wife, Leah Nylen, in Washington.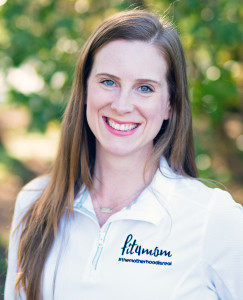 Jaclyn Robertson (Eileen) is a classically trained actress having acted in roles from Shakespeare to Clifford Odets, working in LA, AZ, and TX. She is a 2006 graduate of the AMDA LA studio program. When she's not acting, Ms. Robertson is busy running her fitness business and chasing after her 3 young children. She is excited to make her debut with the Providence Players of Fairfax!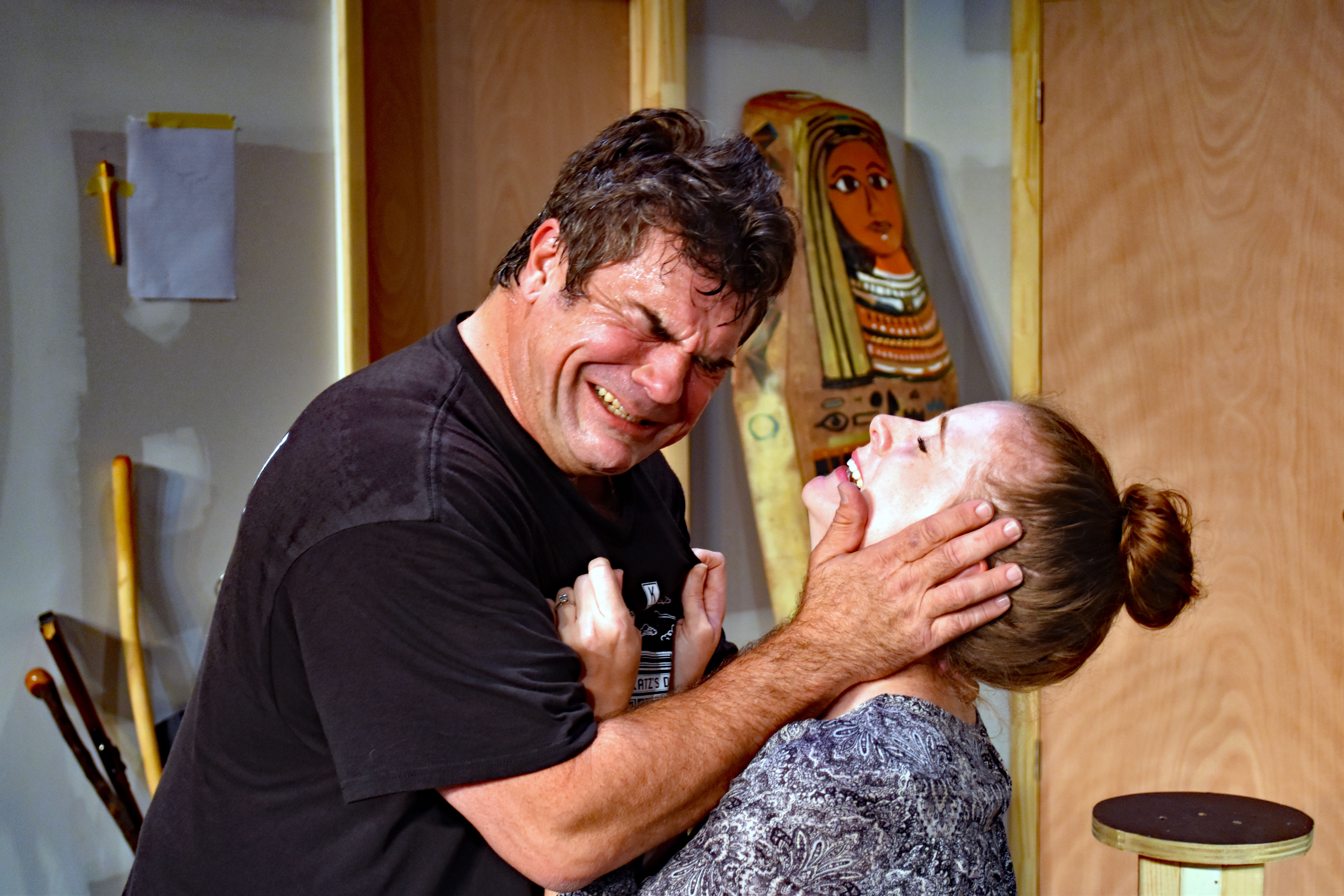 Eric Trumbull (Richard) is making his Providence Players debut in Moon. He is a retired Professor of Theatre and Communications at NVCC-Woodbridge and has appeared locally in a diverse range of comedy, drama and musical theater productions with Castaways Repertory Theatre, Prince William Little Theatre, Clifton Does Drama, VpStart Crow Productions, and the Lazy Susan Dinner Theatre among others. In addition to his acting, Eric has directed more than 50 stage productions over the years.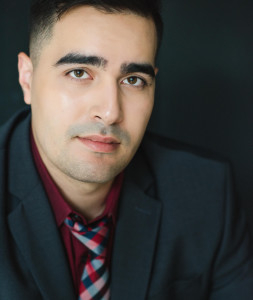 Scott Stofko (Howard) is proud to be a part of PPF's 20th anniversary production of Moon Over Buffalo. This is his first show with PPF, and he is enthusiastic about becoming a greater part of the PPF family. He has been seen recently in Aldersgate Church Community Theater's (ACCT) productions of Little Princess (Ram Dass), A Connecticut Yankee in King Arthur's Court (Sir Sagramor), and Fools by Niel Simon (Count Youskevich). Scott also works in voiceover and is very fond of performing characters with unique vocal traits. His voice-over work was recently demonstrated at LTA as the pre-show announcer for their recent run of Red, White and Tuna.
We Invite You to Join us for the Providence Players 20th Anniversary Season as a Season Ticket Holder
Become a season ticket holder for significant savings off the single show ticket price. Season tickets are convenient and flexible. Choose which performance you wish to attend from any of 10 performances, including two Sunday matinees or Thursday evening performances. Choose early for the best seat selection or choose when you know when you want to go. Need to change the performance date later? We will help you make changes if you need to attend a different performance even after you have made your reservation. Holiday show tickets for The Phantom Tollbooth, based on the children's classic and terrific for the entire family, are available as an additional item. The season runs from October 2017 to June 2018.
Moon Over Buffalo
By Ken Ludwig

Directed by Jayne L. Victor
From the master of period-perfect farce, Ken Ludwig, this fast-paced comedy is set in the Erlanger Theatre in Buffalo in 1953. Charlotte and George Hay are on tour with a repertory consisting of Cyrano de Bergerac and Noel
Coward's Private Lives, when they receive word that they might just have one last shot at stardom: Frank Capra is coming to town to see their matinee. Mistaken identities, outrageous plot twists, slapstick comedy and a slew of self-obsessed performers desperately try to keep things from (hilariously) falling apart.
Performance Dates And Times
Thursday, Friday and Saturday 7:30 p.m.
October 6-21
Sunday Matinees 2:00pm
October 8 & 15
The Phantom Tollbooth
By Susan Nanus

Directed by Chip Gertzog
Based on the Book by Norton Juster Norton Juster's acclaimed fantasy adventure comes to life onstage! Milo is bored and the Demons of Ignorance keep telling him "If you get the urge to do anything — don't. It could be dangerous." To the rescue comes the Phantom Tollbooth! Aided by a trusty timekeeping dog Tock, they meet many memorable characters in the Land of Wisdom on their quest to rescue the princesses Rhyme and Reason. Based on the classic young adult novel, The Phantom Tollbooth is outstanding entertainment for the whole family.
Co-Produced by Providence Players and The Young Hearts
This special production of a holiday treat will benefit the work of The Young Hearts, a group of amazing teens who raise funds to battle blood cancers and other diseases.  Half of all net proceeds from this production will be donated to Young Hearts Foundation in pursuit of their important mission.  For the past five years, over $40,000 was generated to support this important cause, and PPF hopes to increase its support in 2017.
Performance Dates And Times
Thursday, Friday and Saturday 7:30 p.m.
December 8 – 16
Saturday & Sunday Matinees 2:00 p.m.
December 9, 10, 16, & 17
The Front Page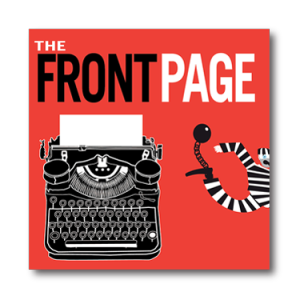 By Ben Hecht and Charles MacArthur
Directed by Mike Donahue
The classic comedy set in a 1920s Chicago Criminal Courts press room. Reporter Hildy Johnson wants to break away from journalism and get married, but all that changes when there is a jailbreak and an escaped convict, Earl Williams, falls into the reporter's hands. Hildy's daunting challenge now is to get Williams out of the building to a safe place for an interview before rival reporters or trigger-happy policemen discover him. Fast paced, and filled with crisp dialog and sharp humor, this irresistible comedy of both stage and screen fame packs a wallop of nostalgic Americana.
Performance Dates And Times
Thursday, Friday and Saturday 7:30 p.m.
April 6 – 21
Sunday Matinees 2:00 p.m.
April 8 & 15
California Suite
By Neil Simon
Directed by Beth Gilles-Whitehead
Neil Simon's humorous confection in four separate comedy play-lets with one common thread. Four couples from different cities travel to California over the course of a year and stay in the same Beverly Hills Hotel suite, bringing their problems, anxieties and comic marital dilemmas with them. Simon is at his most humane and compassionate best yet the banter flies fast and furious in this popular comedy. The New York Times said "Mr. Simon is writing at his ebullient best…[He] makes us laugh so effortlessly."
Performance Dates And Times
Thursday, Friday and Saturday 7:30 p.m.
June 1 – 16
Sunday Matinees 2:00 p.m.
June 3 & 10