Meet the incredible cast of Don't Dress for Dinner.  Opens Friday, June 9!  All cast photos by Matthew Randall.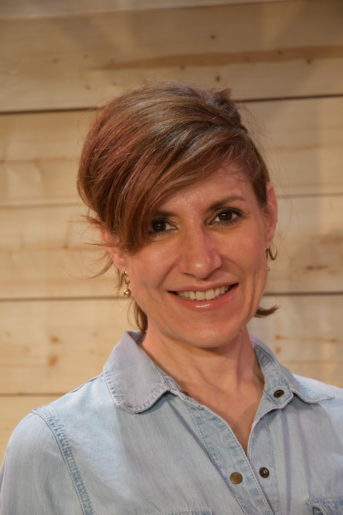 Ann Brodnax (Suzanne) is delighted to join Providence Players for the first time and is honored to be working with such a talented cast and crew. Ann's previous stage credits include Les Liaisons Dangereuses, Accomplice, Dinner with Friends, The Smell of the Kill, Wit, The Dinner Party, Taking Leave, The Iceman Cometh, and Clybourne Park. Much gratitude and love to her family, friends, and colleagues for their endless support. Finally, to her husband Jeff who amazes and inspires her every day.
Eileen Copas (Suzette) is very excited to join the cast as Suzette understudy, grab life's opportunities by the horn, and get back on the the stage.  She dabbled in costume design in Providence Players' Beatle Club and loves helping out behind the stage, especially if headsets are involved.  Her stage debut in the LTA's Rumors was a blast and looks forward to the experiencing he same magic on stage with the cast of Don't Dress for Dinner.  Many thanks to her hot husband and two dynamic daughters for putting up with Mom's shenanigans.  And to her own mom…her we go!  Lots of love.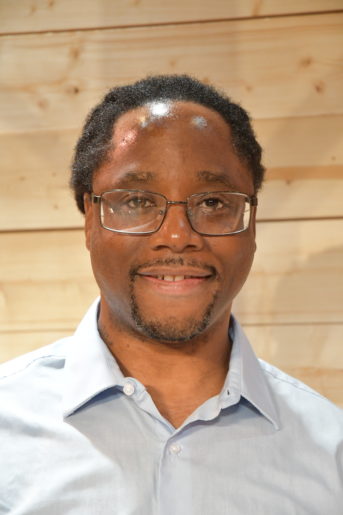 Gene Downing (George) is a native Washingtonian and one of the newest members of Providence Players. Gene is a talented spoken word artist who uses his love for performing poetry to hone his craft as an actor. Though relatively new to theater, Gene has performed in several improv plays such as The Theater Lab: Life Stories Series, Live Garra Theater: Soul II Soul: What Makes A Poet Breathe?, and The Theatrix Company/Live Garra Theater: Soul II Soul 2. Gene loves the challenge of stepping out of improv and poetry and into more scripted roles and growing as an actor.
Bruce Alan Rauscher (Robert) is an accomplished theater artist. He has performed with Signature Theater, WSC Avant Bard, Keegan Theater and The American Century Theater. Favorite roles include Joseph Merrick in The Elephant Man, Alan Strang in Equus, The Bastard in King John, Alan Turing in Breaking the Code, Edgar in King Lear, Gary/Roger in Noises Off, Rev. Hale in The Crucible, Edward III in Edward III and Col. Chipman in The Andersonville Trial, receiving a Helen Hayes nomination for Best Actor. Bruce played David in PPF's Playing Juliet/Casting Othello. Bruce has been honored with a Mary Goldwater Award for acting by The Theater Lobby.
Keely Sullivan den Bergh (Suzette) is excited to be making her debut with Providence Players and the larger NoVA theater community! You may have last seen her spinning a web of lies as Jean in Nova Nightsky's Dead Man's Cell Phone last February. She's also performed in a number of plays and musicals over the years, some of which include Deathtrap, Legally Blonde, Chicago and 42nd Street. Lots of love to this talented, welcoming community, and a huge thank you to her husband, Jesper Sullivan den Bergh, for pushing her back on stage. Enjoy this kooky, head-spinning show. Merde!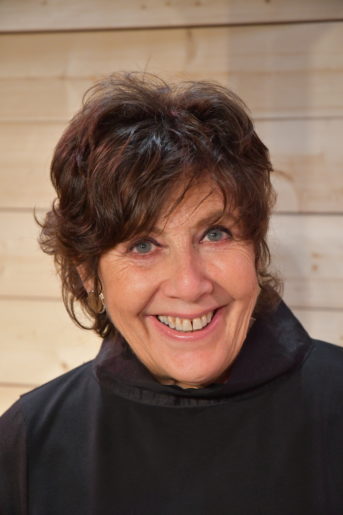 Jayne L. Victor (Jacqueline) is thrilled to be back on the PPF stage where she last appeared in 2019 in August Osage County. Since then, she has produced and directed for the company. Jayne was most recently seen on stage in LTA's Rumors. Previous directing credits include Auntie Mame, Moon Over Buffalo (11 WATCH Nominations) and Glass Mendacity (PPF). Thank you to family and friends who continue to indulge and constantly support her love of the theatre. Jayne is a member of the PPF Board of Directors.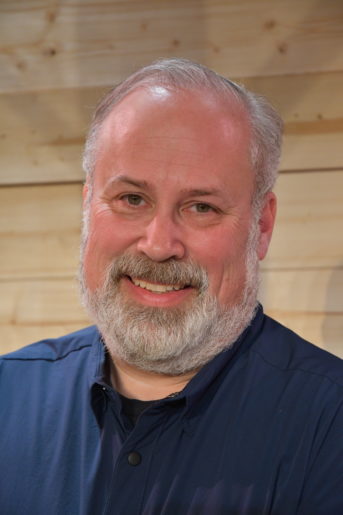 David Wright (Bernard) was last seen on the PPF stage in California Suite. Recent credits: Unnecessary Farce & Dinner Party (VTC); Red, White & Tuna, The Complete Works of William Shakespeare Abridged & Play it Again Sam (LTA); The Great American Trailer Park Musical & November (Dominion). Notable roles: Rabbit Hole (Howie), Glengarry Glenross (Levine), Misery (Paul), One Flew Over the Cuckoo's Nest (McMurphy) & A Midsummer's Night's Dream (Bottom). Dave is also the creator/moderator of professional improv troupe Last Ham Standing. Most importantly, he would like to thank Angey for her continued support as well as their daughters, Kenzie, Emma & Maddy, for teaching him the true meaning of unconditional love.
Beth & David Whitehead (Directors) have been involved with Providence Players since 2003.  Having co-directed the 2004 production of The Good Doctor, by Neil Simon, they thought they would try it again!
Beth Whitehead loves being a Providence Players member. She directed All My Sons by Arthur Miller, (which earned the Ruby Griffith Award's top award, All Round Production Excellence) and To Kill a Mockingbird which earned a WATCH nomination for best play.  Most recent acting with Providence has been as Barbara in August, Osage County and Mrs. Graves in Enchanted April.  Prior roles have included: Bananas in House of Blue Leaves, Mame in Auntie Mame, Meg in Crimes of the Heart, and Romaine Vole in Witness for the Prosecution.  Her favorite role of all time is mother to four and grandmother to four.
David Whitehead is a veteran member of PPF and long-time board member having served as President and Treasurer. He has played many roles with PPF including Antonio Salieri in the Providence production of Amadeus, which earned him a WATCH nomination for outstanding lead actor in a play. He has also been a set and light designer, stage manager, and currently manages PPF's marketing efforts as well as serving as all around "fetch it" and "get it done" guy. David is honored to be able to work once again with Beth, his love and support.