A remarkable director and cast present Picnic.  Opens Friday, March 20.
MEET THE DIRECTOR
Michael Donahue is a current PPF board member and has been actively directing and acting with Providence Players since 2009.  Also, an award-winning director, Michael directed August: Osage County in last year's season as well as productions of Front Page, Calendar Girls and House of Blue Leaves.  Michael has an MFA in Theater Directing and was Artistic Director for Playhouse on the Square's Professional Theatre for Youth in Memphis, TN and Associate Artistic Director for HITT Productions.

Q: Why did you want to direct Picnic? 
A: "The play Picnic takes place on just another Labor Day in the sleepy town of Liberty, Kansas when the train whistle blows signaling the anticipation both of a potentially disruptive arrival and the possibilities of adventure beyond the constraints of the town.  A pandora's box of longings are released which results in an intense journey full of humor but also the mystery of the journey's end.  This is a Labor Day that none of the characters will ever forget.  I was compelled to direct this story with all its theatrical possibilities."
Q: As an American classic written in 1953, why is this story relevant to today and today's audiences?
A: "Both Hal and Madge agree that what they long for is the ability to realize "I am me." They both struggle to realize their own self and push against the pressures of the social world imprinting identity onto them.  For Madge, its desire to be regarded beyond her beauty, and Hal wanting to be seen as more than a physical specimen. Within this societal construct is the natural longing for meaningful relationships that give strength to the realization of "I am me."  This struggle for self-identity is as prevalent in the 21st century as it was in the 1950's."
Q: Why should people come see this production, and what do you want audiences to come away with after seeing it?
A: "'Picnic' is a story that young and old will be able to relate too and find humor as well as pathos.  The audience will enjoy the strength of the women and relate to the eternal comedy of Women and Men attempting to communicate and understand each other (more specifically the men). The play is rich in language and the story compelling in witnessing the journey of the people of Liberty, Kansas on a Labor Day none of them will ever forget."

MEET THE CAST
(in alphabetical order)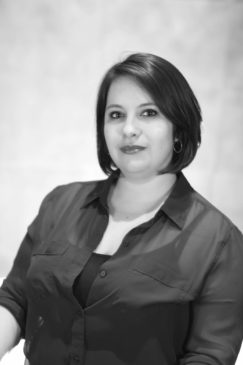 Anastasia Brunk (Irma) is thrilled to be performing in her first show with Providence Players!  Recent local credits include A Midsummer Night's Dream (Helena) and Macbeth (First Witch) with Britches and Hose Theatre Company (BroadwayWorld Awards nominated for both),  Haunted Wine Tours at The Winery at Bull Run, and The Vagina Monologues with UUCF. She also has enjoyed developing her skills as a choreographer, doing dance and movement choreography for Midsummer, Macbeth, and Liberty High School's Beauty and the Beast.
Deborah Davidson ( Mrs. Potts) was recently seen as Mattie Fae in Providence Players 2019 production of August: Osage County.  She has appeared as  Elder Woman in Fifty Ways (Capital Fringe), Mme. Renaud in La Cage aux Folle (McLean), Hattie in Follies (TAP), Mrs. Boyle in Prelude to a Kiss (Foundry), Gabrielle in Dear World (American Century); roles in The Laramie Project (Foundry); four Hexagons. One-woman shows include: With A Song in My Heart, I'm Still Here, A Sorta Cabaret. Yale Cabaret Fellow. Select Wisconsin roles include: Rose in Gypsy, White Witch in Narnia, Alice in Billy, (U.S. premiere), Sister Berthe in The Sound of Music.
Raeanna Nicole Larson (Millie) is excited to be making her premier with Providence Players in this beautiful, classic show! She has been performing in the DMV area for a few years now, and some of her favorite roles have been Essie Carmichael in You Can't Take it with You (LTA), Molly Aster in Peter and the Starcatcher (RCP), and Laertes in Hamlet (Port City Playhouse).
Sara Joy Lebowitz (Flo) is thrilled to make her Providence Players debut!  Previous roles include: Catherine (Proof, SMP), Miranda (Expecting Isabel, SSS, 2014 WATCH nomination: Outstanding Lead Actress), Prudy Pingleton (Hairspray, CFTC), Hannah Jarvis (Arcadia, PWLT); Annelle (Steel Magnolias, CRT), Carol (Oleanna, HBP, winner: Best Lead Actress, HBP Awards). Directing credits include: Beauty and the Beast (MTMS, JCCNV), Snakebit (DS), Fat Pig (DS), The Baby Dance (RLT). Sara Joy also writes plays, and during the day she teaches Theater at Mark Twain MS.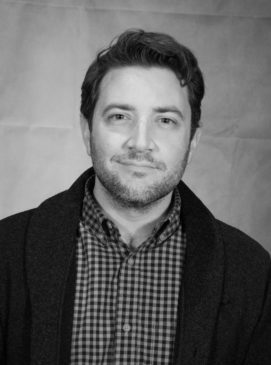 Alex Marshall (Alan) is thrilled to return to Providence Players after playing Jim in The Gift of the Magi. Before moving to Virginia in 2018, he worked professionally in theatre production in California for 13 years focusing the last few years in video. Some of his past credits include work on Ain't Too Proud, Amélie, and Passing Strange (Berkeley Repertory Theatre-BRT), as well American Idiot (BRT, Broadway) and Bring it On! The Musical (Alliance Theatre).
Ari Post (Hal) was last seen earlier this year in the Providence Players' production of Venus in Fur, and before that in their 2017 production of Vanya and Sonia and Masha and Spike. Over the years, he has performed for Providence Players in productions of Side Man, The Shadow Box and The Laramie Project.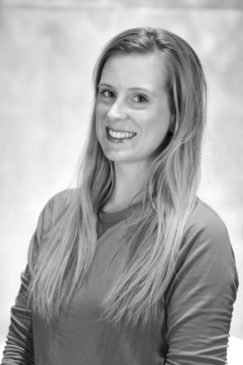 Jaclyn Robertson (Madge) has loved William Inge since she first read a collection of his plays in High School. Playing Madge is a dream come true! Some favorite roles at Providence Players include Vera in And Then There Were None, Peggy in Front Page, and Eileen in Moon Over Buffalo. When she's not on stage, Jaclyn enjoys being a part of the marketing team for Providence Players and chasing after her three kids.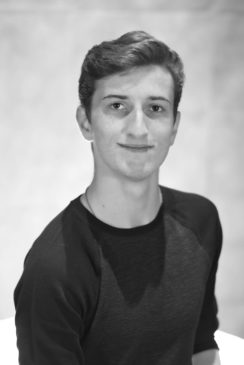 Mike Sarisky (Bomber) is a Sophomore at George Mason University and is proud to perform in his first show with Providence Players. Most recently he played Jack Blumberg in the Mason Player's production of Rags. His other credits include Gilbert Blythe (Anne of Green Gables) with St. Andrew's Players, Ladahlord (James and the Giant Peach) and Tommy Djilas (The Music Man) with Encore Stage and Studio, and various ensemble roles in Jesus Christ Superstar and The Producers with LTA.  He also works as a carpentry intern at the GMU scene shop.
Tara Tripp (Christine) is delighted to be making her debut on the Providence Players Stage. She previously enjoyed working behind the scenes for several Providence Players productions, and her props work in And Then There Were None was recently nominated for a WATCH award. She is excited to be able to work with such a talented cast and crew in Picnic.
Jayne L. Victor (Rosemary) is thrilled to be back treading the boards on the Providence stage after a yearlong hiatus. And once again under the direction of her husband…it's just like being at home. To a fun and talented cast and the best crew ever, thank you for keeping me in the lines! Jayne is proud to have been part of several WATCH nominated shows and is honored to serve as President of Providence Players.
Bobby Welsh (Howard) is always happy to be performing with Providence Players. His past roles at Providence Players include Don Browning in Leaving Iowa, Earl Williams in The Front Page, a Venticelli in Amadeus, Trip in Other Desert Cities, Whit in Of Mice and Men, and Jonesy in Side Man. He is glad to be working with such a talented cast.

Guide to Abbreviations: Guide to Abbreviations:  CFTC – City of Fairfax Theatre Company; CRT – Castaways Repertory Theatre; DS – Dominion Stage; FCT – Fauquier Community Theatre; HBP – Hard Bargain Players; JCCNV – Jewish Community Center of Northern Virginia; LTA – Little Theatre of Alexandria; MCP – McLean Community Players; NST – NextStop Theatre Company; PGLT – Prince George's Little Theatre; PTP – Port Tobacco Players; PWLT – Prince William Little Theater; RCP – Reston Community Players; SMP – Saint Marks Players; SP – Sterling Playmakers; SSS – Silver Spring Stage; ST – Stagecoach Theatre; TAP – The Arlington Players; UUCF – Unitarian Universalist Congregation of Fairfax; WATCH – Washington Area Theater Community Honors