-The Kids Rock this Show-
PPF's Rob Cuevas interviews some of the younger cast members for their take on this contemporary holiday classic:
Opening Friday December 9th,  at the James Lee Community Center Theater in Falls Church, The Best Christmas Pageant Ever,  is a contemporary family holiday classic based on the acclaimed Herdmans children's book series. It is a breezy one hour show, produced by an award-winning theater company, proceeds benefit an outstanding charitable organization, and there will be a special reception with Santa and refreshments after each performance. A perfect holiday theatrical choice. Don't miss it!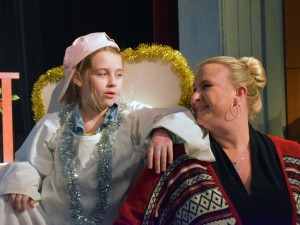 9 Performances Including 4 Matinees
Designed to Fit into The Busiest Holiday Schedule
Thur-Fri-Sat 7:30 pm Dec 9–17
Sat & Sun 2:00 pm Dec. 10, 11, 17, & 18
TICKETS JUST $17 – PURCHASE HERE
General Admission Seating – All Great Seats at
The James Lee Community Center Theater
2855 Annandale Road Falls Church VA
Great Holiday Theater for a Great Cause
"The Best Christmas Pageant Ever" from the Providence Players
Something special on stage for the whole family beginning December 9th and running through December 18th: the Providence Players present the contemporary holiday classic The Best Christmas Pageant Ever.  In addition to great community theater from an award winning community theater troupe, this special holiday treat will benefit the work of The Young Hearts, a group of amazing teens who raise funds to battle blood cancers and other diseases. Half the net proceeds from this production will benefit this outstanding organization. Great theater for a great cause! This funny and heartwarming show is not just great fun for the young people in your life, adults love it too!
The Providence Players at the James Lee Community Center Theater
2855 Annandale Road, Falls Church
The Providence Players' The Best Christmas Pageant Ever is based on the first book in Barbara Robinson's acclaimed Herdmans series. The Best Christmas Pageant Ever, introduces us to the six "worst kids in the world." This stage production perfectly captures the merry mayhem that results when the Herdmans, the town's rowdy, sticky-fingered, pyromaniacal bullies, decide to audition for the annual holiday pageant. The entire town has gathered in anticipation, waiting to see the Herdmans ruin Christmas – or will they?  This funny, heartwarming, holiday tale has become a classic: and good for the entire family!  At the James Lee Community Center Theater 2855 Annandale Road, Falls Church. December 9th Through December 18th 7:30 p.m. Thurs/Fri/Sat, 2 p.m. Sat and Sun. $17 General Admission Seating. Tickets best purchased online at the link above (no service fee) but may also be reserved by email at providenceplayerstickets@cox.net or by phone at 703-425-6782 (leave voicemail), and at the door.
A tremendously talented cast and the kids are amazing!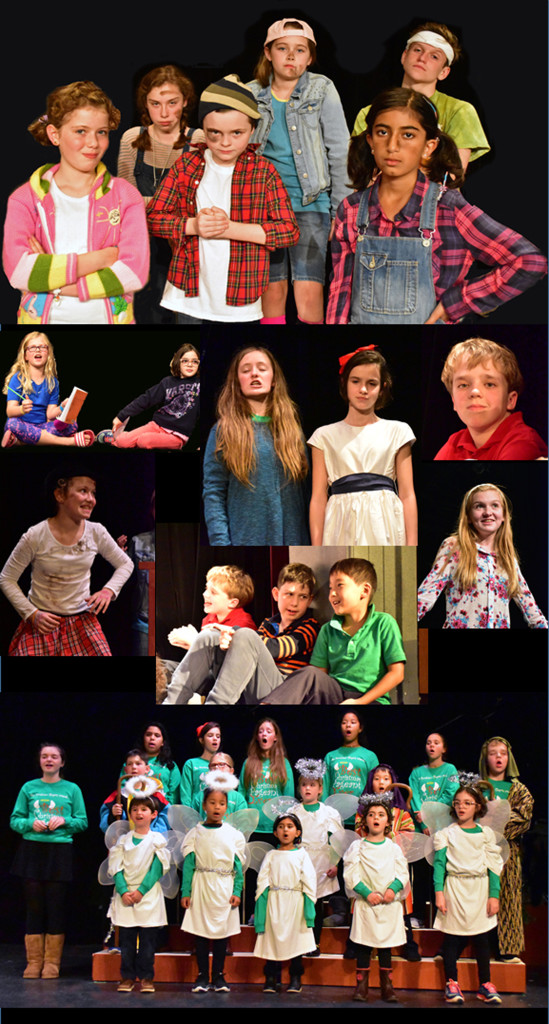 The Cast of PPF's Production of The Best Christmas Pageant Ever
Directed by Liz Mykietyn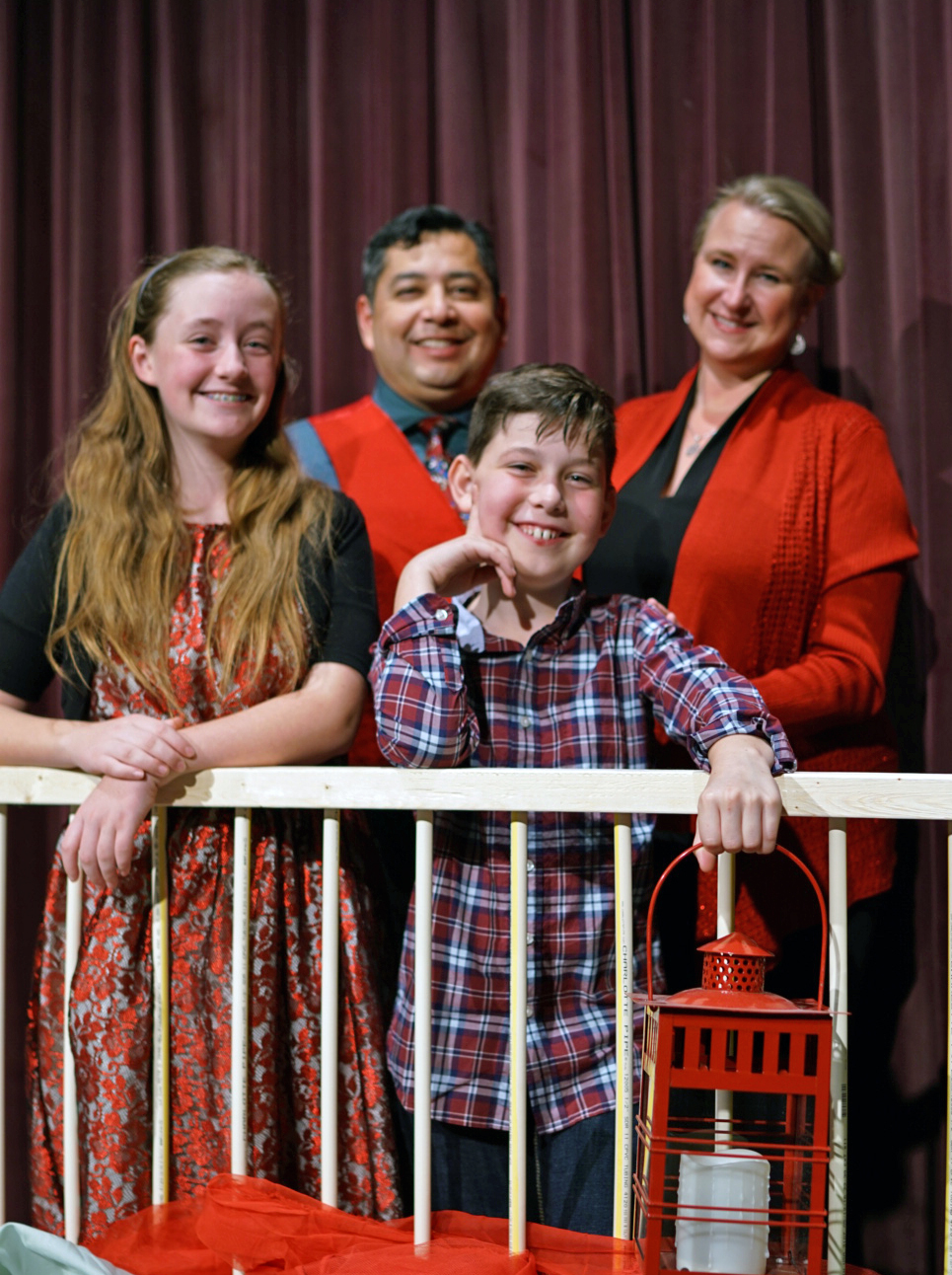 The Bradley Family
Mrs. Bradley Michelle Shader
Mr. Bradley Daniel Calderon
Beth Bradley Evelyn Izdepski
Charlie Bradley Samuel Pounds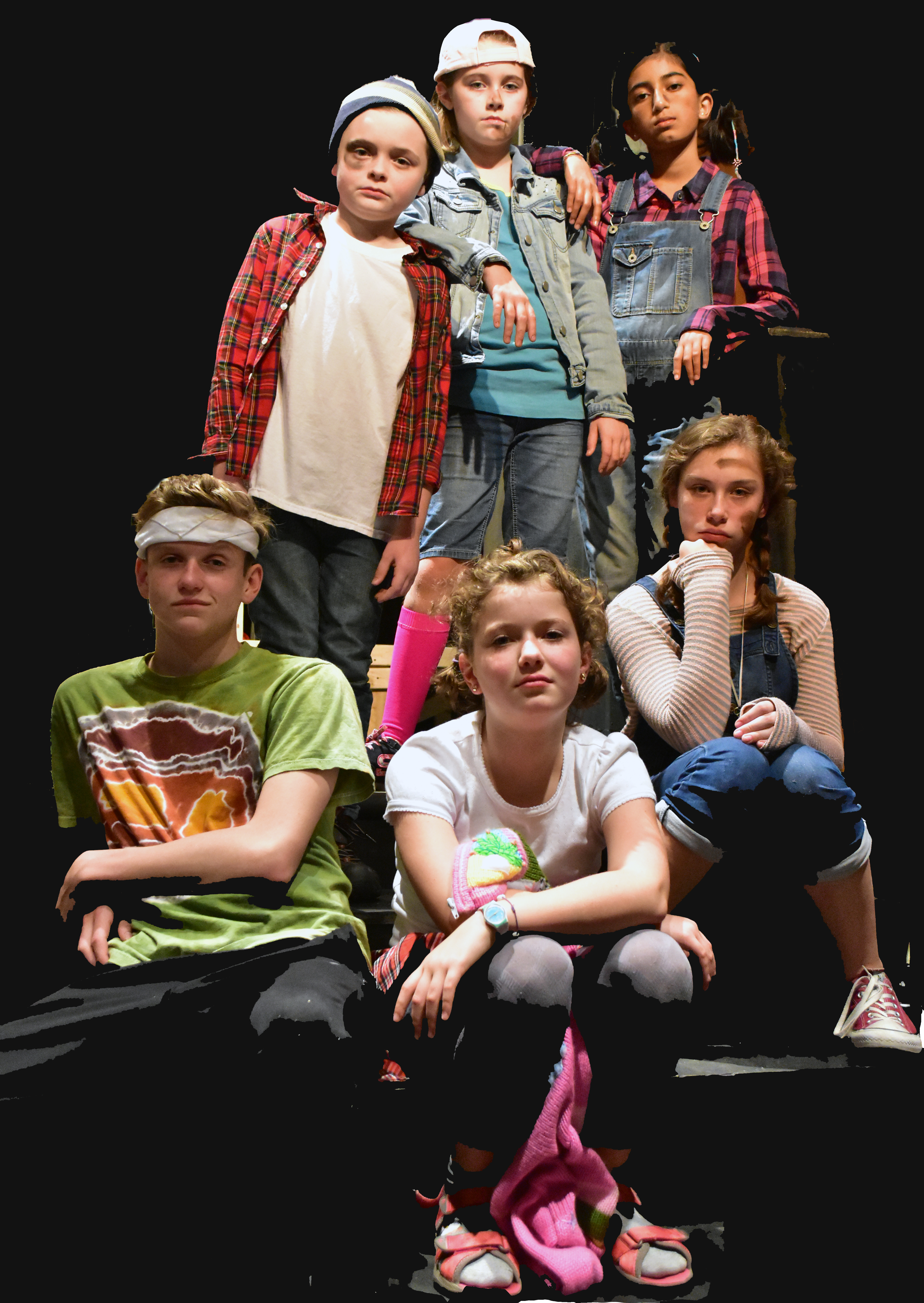 The Herdman Kids
Ralph Herdman Jack Wright
Imogene Herdman Nora Rice
Loretta Herdman Kashvi Ramani
Claude Herdman Gavin Friel
Oliva "Ollie" Herdman Aerial Indirisano
Gladys Herdman Erika Friel
The Other Children
Alice Wendleken Katie Rice
Maxine Marilyn Warren
Elmer Hopkins Tyler DeMille
Hobie Lucas Warren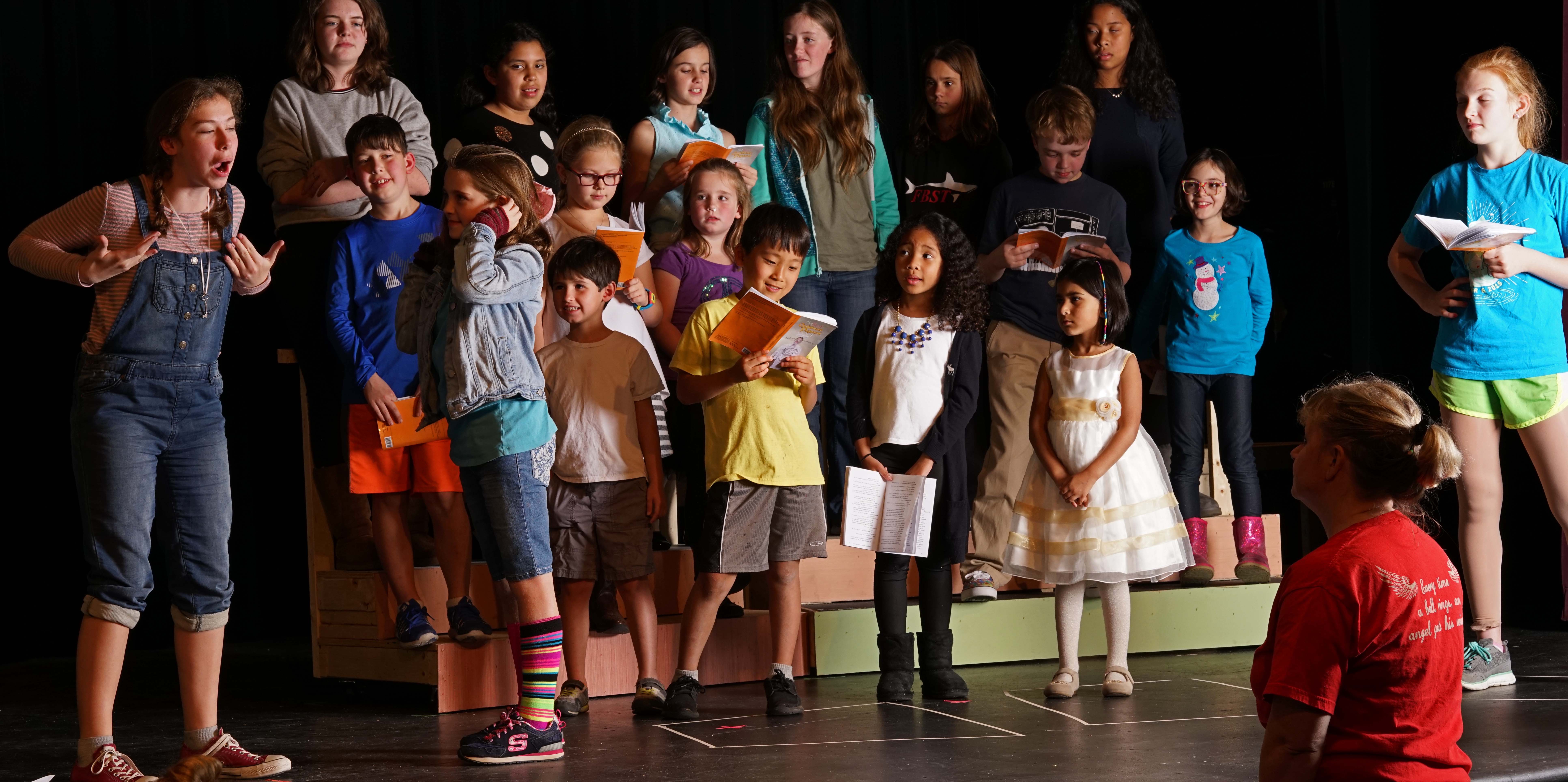 The Church Community
Mrs. Armstrong Cheryl Bolt
Mrs. Slocum Judi Deatherage
Mrs. Clarkensing Wynter Chatman
Mrs. McCarthy Alison Raffaldt
Reverend Hopkins Sally Ann Flores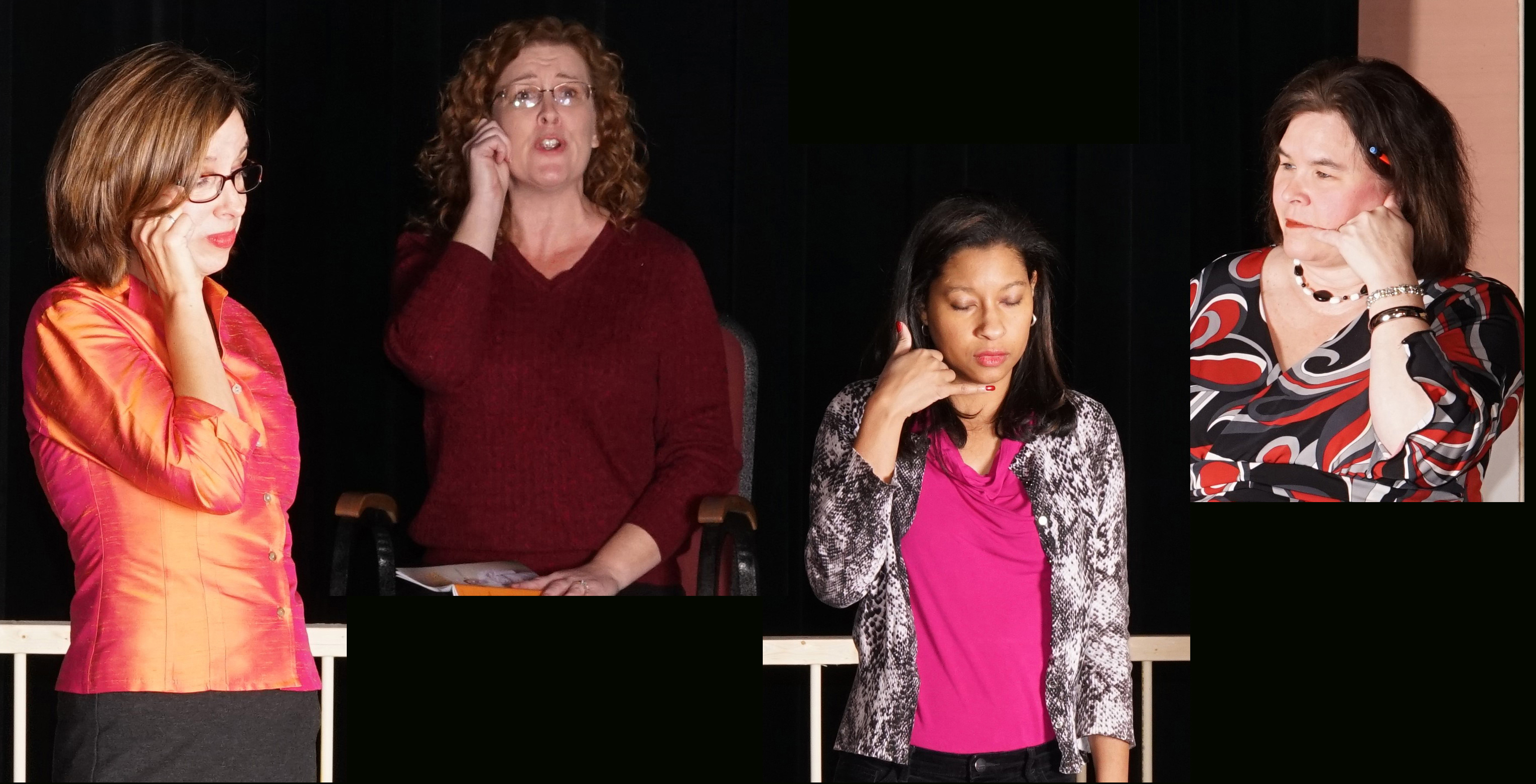 The Angel Choir
Angel Choir Leader Kyleigh Friel
Angel Choir #2 Shirley Erin Casey
Angel Choir #3 Doris Matilda Lee
Angel Choir #4 Joselina Lemmerman
Angel Choir #5 Katya Zaitsev
Angel Choir #6 Ryley Rogers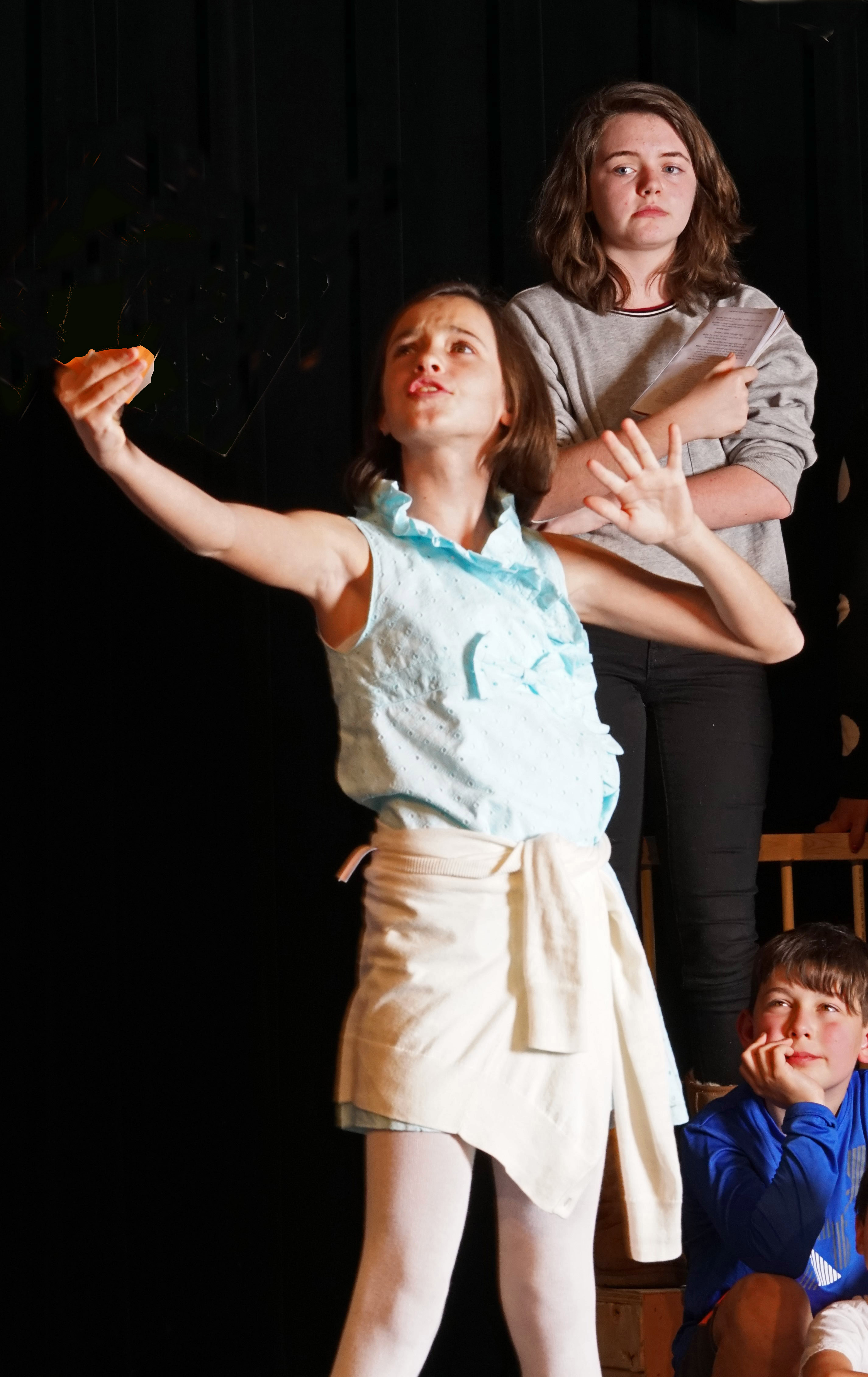 Baby Angel Choir
Baby Angel #1 Oju Ramani
Baby Angel #2 River Rogers
Baby Angel #3 John Rice
Baby Angel #4 Serena Indrisano
Baby Angel #5 Meadow DeMille
The buzz around town is that those Herdman Kids are going to ruin the annual Christmas Pageant, but will they?