Amadeus, the late Peter Shaffer's Tony and Academy award winning masterpiece opens in just five weeks (on September 30th) and kicks off another outstanding Providence Players season. Both single show and season tickets are on sale now. Purchase early online for the best seat selection! Never been a Providence Players season subscriber? The 2016-2017 season lineup is one of our best ever! Join us as a season ticket holder!
Order Season Tickets (or single show) Online Here
The Providence Players Perform at the James Lee Community Center Theater
2855 Annandale Road Falls Church VA 22031
Swelling with the glorious music of Wolfgang Amadeus Mozart, this psychological mystery has played to thunderous applause the world over. The scene is set in Vienna, 1781: the young Mozart can write an opera a week but can't control his exuberant giggling and notorious libido. Antonio Salieri–until now the royal court's most lauded musician–recognizes Mozart's genius, calling him "God's magic flute." Pious, wicked, and soon to be guilt-ridden, Salieri tries everything to subvert the success of this enfant terrible. Will that include murder? Peter Shaffer's Amadeus has won five Tony Awards including Best Play, and the 1984 film adaptation won eight Academy Awards, including Best Picture. Passionately adapted and inventively staged by Director Julie Janson, see this classic play when the Providence Players brings Amadeus to the James Lee Community Center Theater stage beginning September 30, 2016.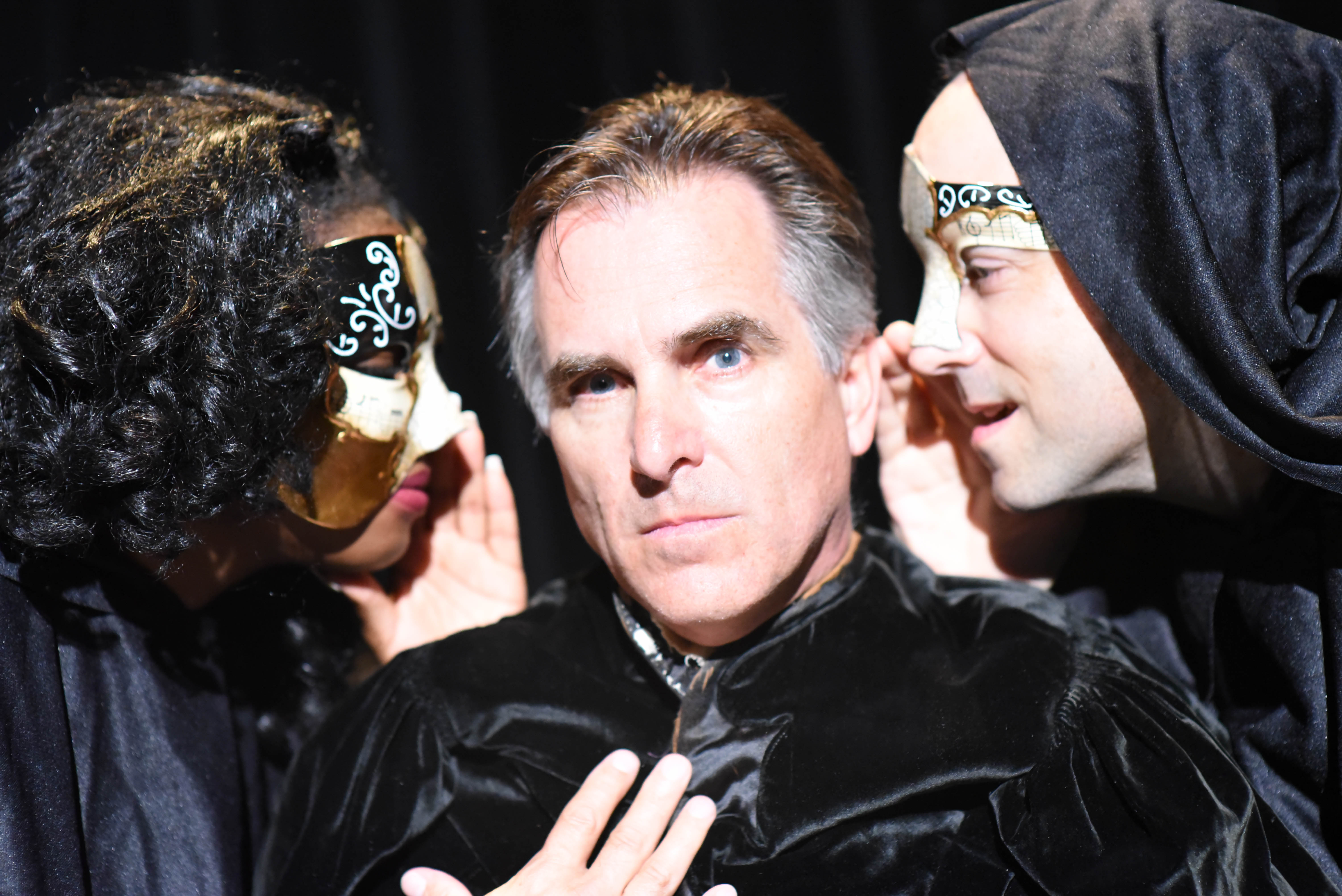 We Invite You to Join us for the Providence Players 2016-2017 Season as a Season Ticket Holder
Order Season Tickets Online Here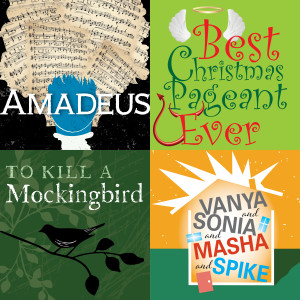 Become a season ticket holder for significant savings off the single show ticket price. Season tickets are convenient and flexible. Choose which performance you wish to attend from any of 10 performances, including two Sunday matinees or Thursday evening performances. Choose early for the best seat selection or choose when you know when you want to go. Need to change the performance date later? We will help you make changes if you need to attend a different performance even after you have made your reservation. Holiday show tickets for "The Best Christmas Pageant Ever," a heartwarming classic, are available as an additional item. The season runs from September 30, 2016 to June 17, 2017
Amadeus
By Peter Shaffer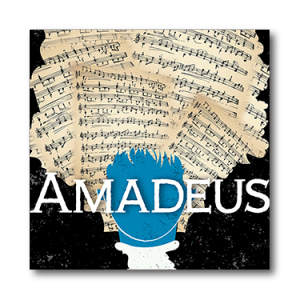 Directed by Julie Janson
The story of legendary composer Wolfgang Amadeus Mozart, as told through the eyes of his jealous rival Antonio Salieri, this psychological mystery won the Tony Award for Best Play and the Academy Award for Best Film. Salieri is the established court composer who has given himself to God so that he might realize his sole ambition to be a great composer. Enter the greatest composer of all time: Wolfgang Amadeus Mozart, a foul-mouthed, graceless oaf who has that which is beyond Salieri's envious grasp – genius.
Performance Dates And Times
Thursday, Friday and Saturday 7:30 p.m.
September 30 – October 15
Sunday Matinees 2:00pm
October 2 & 9
Best Christmas Pageant Ever
By Barbara Robinson


Directed by Liz Mykietyn
The Herdmans are the worst kids in the history of the world; they lie, steal and cheat. Now they have taken over the church's annual Christmas pageant! The entire town has gathered in anticipation, waiting to see the Herdmans ruin Christmas – or will they? This funny, heartwarming, holiday tale has become a classic: and good for the entire family!
Co-Produced by Providence Players and The Young Hearts
This special production of a holiday treat will benefit the work of The Young Hearts, a group of amazing teens who raise funds to battle blood cancers and other diseases.  Half of all net proceeds from this production will be donated to Young Hearts Foundation in pursuit of their important mission.  For the past three years, over $24,000 was generated to support this important cause, and PPF hopes to increase its support in 2016.
Performance Dates And Times
Thursday, Friday and Saturday 7:30 p.m.
December 9 – 17
Saturday & Sunday Matinees 2:00 p.m.
December 10, 11, 17, & 18
To Kill a Mockingbird
By Christopher Sergel
Based upon the novel by Harper Lee


Directed by Beth Whitehead
Based on the Pulitzer prize-winning masterwork and one of the best-loved stories of all time, To Kill a Mockingbird is a gripping and heart-wrenching tale of coming-of-age in the South. Set in a town poisoned by prejudice, the play portrays a world of great beauty and savage inequities through the eyes of a young girl, Scout, as her father—a crusading local lawyer—risks everything to defend a black man unjustly accused of a terrible crime.
Performance Dates And Times
Thursday, Friday and Saturday 7:30 p.m.
March 24 – April 8
Sunday Matinees 2:00 p.m.
March 26 & April 2
Vanya and Sonia and Masha and Spike
Directed by Jimmy Gertzog
The Tony Award winner for Best Play of 2013, Durang's hit comedy skewers the classic dramas of Chekhov through an absurdist tale of family dysfunction. But you don't have to be a student of Russian literature to appreciate this zany farce. Siblings Vanya and Sonia live a quiet life in the Bucks County farmhouse where they grew up. But when their movie-star sister Masha returns home unannounced with Spike, her 20-something boy toy, an unforgettable weekend ensues.
Performance Dates And Times
Thursday, Friday and Saturday 7:30 p.m.
June 2 – 17
Sunday Matinees 2:00 p.m.
June 4 & 11
Ticket Information and Prices
Online: PPF Ticket Information
Email: providenceplayerstickets@cox.net
Phone: 703-425-6782 (Leave Message)
Season Tickets (3 Shows, not including Holiday Show)
Adults-$53
Seniors/Students-$40
(12%-22% off single show price)
Single Tickets
Adults-$20
Seniors (62+)-$17
Students (w/ID)-$17
Single Tickets – Holiday Show
All tickets – $17
No reservations required, general seating