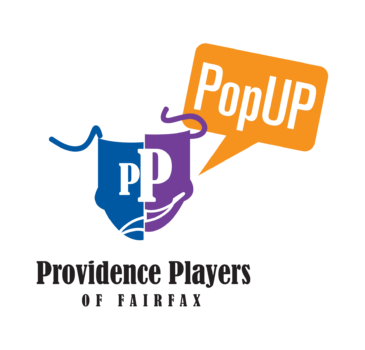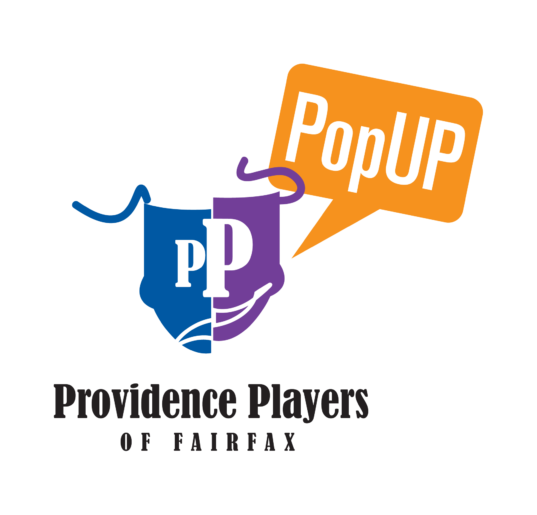 As you know or probably heard, Providence Players of Fairfax's PopUp production of Bobby Gould in Hell, performed in the back of the Italian Café, was another huge success. We love how this format allows us to engage more intimately with our audiences and artists. Many of you told us you love the format, and want more. Well, we're getting ready to do it again.
Providence Players would like to announce our next application window for Providence PopUp! We are currently looking for a director for our next Providence PopUp Production performing January 30, 31, February 1, 6, 7, & 8, 2020. Applications via e-mail are due October 14, 2019.
The application can be downloaded in Word or pdf formats.
Here's how it works:
Think of a project you are passionate about. It could be a short play or even a staged reading.
Ask yourself: Does this project lend itself to a more intimate space, like the Italian Café? (Some things to consider: Is the set simple? Are there minimal tech requirements? Is the cast small?)
If the answer is yes, apply! ALL CAN APPLY. You do NOT have to have directed with Providence before. All we ask is that if you are new to directing with Providence, you find a board member to act as your sponsor. We are only accepting ONE application per person. If you have applied before, you are welcome to apply again.  The links to the application form are above in two formats.
Once you are ready to apply, download an application (in Word or pdf format) and submit to info@providenceplayers.org with the subject "Providence PopUp Application."
Please be able to provide a script of your project upon request.
Members of the Providence Players Board will review your application and be in touch by November 4th. Directors under consideration will be expected to pitch their project to the Providence Players Board on or around November 18th.
Too soon? That's okay. More targeted opportunities will "pop-up" and you can apply at any time!
Want to know more? Here you go!
Providence PopUp Vision: Providence PopUp provides our members opportunities to expand artistically while broadening our audience, membership, and repertoire. Providence PopUp offers greater intimacy than Providence's mainstage productions, allowing our artists to take risks and our audiences to more closely interact with the performers and production teams.
Providence PopUp projects will be produced on an ad hoc basis as opportunities and applications allow and inspire.
Regardless of the number of applicants, there is no guarantee of project approval.
Projects can range from staged readings of original work, to full-length productions. For now, we would like to keep shows to 120 minutes or less with NO intermission.
Projects should be relatively small and simple compared to Providence's normal mainstage productions.
Board member Julie Janson is the standing producer of Providence PopUp productions unless other arrangements are made. Unlike Providence mainstage productions, where the producer and director have equal authority, Providence PopUp producers will have the final say in major production decisions. Artistic directors will be free to direct their project as long as the process remains professional, on budget, on schedule, and represents the values of Providence Players.  Producers can NOT act as sponsors to new directors.
The default location for Providence PopUp performances is the Italian Café in Falls Church, but applicants are welcome to work with other venues who serve the local community (Falls Church, Falls Church City, Fairfax, Arlington). Applicants must first gain approval from the producer and then will be responsible for gaining approval from the venue owner if they wish to use an alternate location.
The default location for Providence PopUp rehearsals is the James Lee Community Center but other locations can be used upon producer approval.
Providence PopUp is an opportunity for new directors to work with Providence Players. Those who have never worked with Providence as a director are required to find a board sponsor for their project. As shared above, the Producer cannot act as sponsors.  If selected, those who are not yet members of Providence Players will be expected to become a member.
Please note that while Providence Players will fully support the selected director, PopUp productions tend to use smaller teams with the director taking on many of the technical roles. For example, directors should be prepared to assist in finding costumes, props, and set items and/or recruiting members to serve on their team.
Questions?  You can e-mail info@providenceplayers.org, and just use the subject line "Providence PopUp."
We can't wait to hear your ideas!