Message from the Providence Players Board President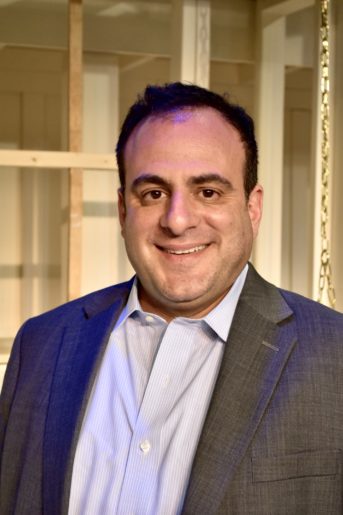 As we close out our 25th Anniversary Season with our final play, the hilarious Don't Dress for Dinner, I think it makes sense for us to look back on where we've been as a company, since COVID disrupted all our lives in 2020.
After a 2020-21 season that consisted of on-line plays and well-received but socially distanced productions in the Italian Café parking lot, we were relieved to return to the James Lee Theater in October 2021 with the world premiere of The Beatle Club.  Since then, all our productions have been at James Lee apart from our Holiday Cabaret in December 2022 – which was staged at what might be called our second home – the Italian Café.  We are proud that we have maintained our pre-pandemic standard for entertaining, high-quality productions. While our attendance numbers have not completely come back after COVID, we are happy that they are trending in the right direction and are on a par with our community theater peers.  Our recent Holiday Party celebrating our 25-year history was great fun and brought together many people from Providence Players' past as well as recent productions.  We are also pleased that our relationships with our surrounding community, particularly the Tinner Hill Heritage Foundation, have continued to grow. Be on the look-out for some of our actors reading to kids at the Tinner Hill Music Festival on June 10.
Despite the vicissitudes of the past few years, and in the face of a great deal of change, we are proud that our core group of performers and technical specialists have remained involved with us.  However, we are always eager to grow our Providence Players family. There are many opportunities in which to participate ranging from appearing in one of our productions, designing the sound, lighting, or sets, to jobs that might take only a couple of hours, like ushering or house managing.  If you are interested in any of these please reach out to me at nick.manicone@alpa.org.
And if you have any suggestions – whether it is that we revive our outdoor performances or that we check out a local playwright – we are glad to hear them.  Feel free to reach out to me, or any of our Board members, to let us know what you think we can do to make Providence Players even better in coming years. 
I look forward to hearing from you – and seeing you at the theater!
Best regards,
Nick Manicone
President, Board of Directors
Coming Attraction: Don't Dress for Dinner by Marc Camoletti
Directed by Beth and David Whitehead
In this raucous farce, Bernard is planning a romantic weekend with his chic mistress in his charming, converted farmhouse, whilst his wife, Jacqueline, is away. He has arranged for a cordon Cordon Bleu chef to prepare gourmet delights and has invited his best friend, Robert, along to provide the alibi. It's foolproof; what could possibly go wrong? Well, suppose Robert turns up not realizing quite why he has been invited. Suppose Robert and Jacqueline are secret lovers, and consequently determined that Jacqueline will not leave for the weekend. Suppose the cook must pretend to be the mistress and the mistress is unable to cook. Suppose everyone's alibi gets confused with everyone else's. An evening of hilarious confusion ensues as Bernard and Robert improvise at breakneck speed. Warning: This play contains suggested sexual situations and adult content. No strong language.  Tickets on sale now!  Opens Friday, June 9! See the official announcement posting of the cast and director here.
Preparing for Opening Night
Enjoy these photos of a recent rehearsal of Don't Dress for Dinner.  All photos by Matthew Randall.
Directors in the Spotlight – Double your Pleasure:  Getting to know both Beth and David Whitehead, By Tina Thronson
Beth and David Whitehead are both currently on the board of the Providence Players and have been valued and dedicated members since 2003 when Beth played Meg in Crimes of the Heart. In 2004, David joined Beth to co-direct a delightful production of The Good Doctor by Neil Simon. Since then, they have both engaged in almost every aspect of our theater productions. They have given us standout performances including David's work as Antonio Salieri in our production of Amadeus, and Beth's performances as Mame in Mame, and most recently as Barbara in August, Osage County and Mrs. Graves in Enchanted April. Beth has also directed some of our most well received plays including All My Sons and To Kill a Mockingbird. Given his work responsibilities, David has more often contributed as producer, stage manager, set and light designer as well as "… all around 'fetch it' and 'get it done' guy." He has also served as president of the Board.
David and Beth met and fell in love in Seattle in 1984, where they both worked professionally for the Seattle Children's Theatre (SCT). Their wedding bells chimed in 1985 but, being true thespians, they were off three weeks later to Anchorage, Alaska to perform in Shakespeare's Twelfth Night. The following summer they went to Bozeman, MT with a company called Shakespeare in the Parks and proceeded to travel over 3000 miles performing Shakespeare comedies in parks all over the state.
Despite all the travel, they found Seattle to be a great theater home. Over the next 10 years, they continued to work professionally. Beth was acting, directing, and teaching while David was acting, directing, and writing music for shows that Beth created for SCT. He also began doing fundraising. He apparently had a talent for it since he helped raise over $10 million to build a new theater at the Seattle Center (for the Seattle Children's Theater) and worked on the capital campaign to triple the size of the Seattle Children's Museum.
With David's success in development and fundraising, and four little Whiteheads (Daniel, Marie and twins Joshua and Claire) born between 1989 and 1994, big changes were inevitable. They made the huge move from the Pacific Northwest to Northern Virginia in 1998 where he worked for The Nature Conservancy and led a "Campaign for Conservation" which raised over $1.4 billion. He is now the chief development officer for AARP and AARP Foundation.
Meanwhile, Beth was focusing on their four kids while keeping the theatrical home fires burning. She not only discovered an active community theater group in their own backyard (The Frost Community Players – later The Providence Players) but she also took over leadership of the Mantua Elementary School Drama Club, inspiring a love of theater in the children at the school.
With almost twenty years as members of the Players, and an ever-expanding family which now includes four grandchildren, the Whiteheads remain as engaged as ever. To quote Beth, "We love our Providence Players family. We enjoy the artistic work and the very practical work of staging a show. It is always creative and always a lot of fun and hard work. Our children were on stage and backstage with Providence as well. We share our story with you because Providence Players is an important part of our lives. The people, the work, the many friends we made and the creativity of it all still feeds our desire to do theater. The arts are so important to a lively, vital community spirit, and we are very honored and very privileged to be a part of this amazing community."
Save the Dates!
June 10 – Tinner Hill Heritage Music Festival  –  Once again Providence Players is looking forward to partnering with The Tinner Hill Heritage Foundation for the 29th Annual Tinner Hill Heritage Music Festival on Saturday, June 10, 2023 11:00 AM – 8:00 PM. Cherry Hill Park.  312 Park Avenue Falls Church, VA, 22046.  This music festival is the premiere charity event that highlights the Tinner Hill Heritage Foundation's mission – to honor the area's African American legacy. This sensational event brings a culturally rich live music and arts experience to the City of Falls Church. Organizers are thrilled to announce the awesome lineup including Joe Louis Walker, the Boneshakers and Closing Dance Party: DJ Stylus.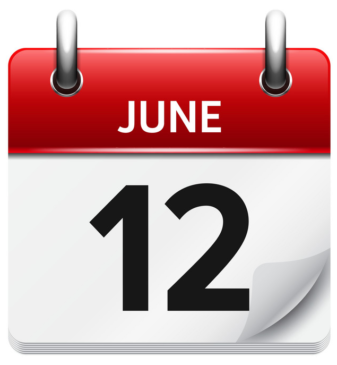 June 12 – Annual General Membership Meeting – The Board of Directors of the Providence Players will host the annual membership meeting on Monday, June 12 at 6:30 p.m.  It provides an opportunity to meet and greet new and seasoned members while getting an update on company activities and plans for the year ahead. We will announce the plays for the next season and present a proposed slate of Board of Directors in 2023-2024.  Please come and spend time with friends and fellow theater colleagues – we would love to see you.   Doors open at 6:30 pm at the Italian Café (7161 Lee Highway, Falls Church VA 22046). Pizza and salad will be served at 6:30. Soft drinks and alcoholic beverages may be purchased from the restaurant. Presentations begin at 7:15 PM
Talent, Hard Work, Luck and the Impact of Community Theater
By Nick Manicone
Since January my 18-year-old daughter Sophia Manicone has been appearing on Broadway! Beginning in elementary school, Sophia participated in school plays, took acting classes and, as she grew older, won roles in numerous community theater productions. However, her current success would not have been possible without Providence Players.
In 2017 Providence Players gave Sophia an opportunity to play a lead role as Scout in To Kill a Mockingbird. Here she worked in a show surrounded by talented, supportive and disciplined adults. Director Beth Whitehead provided Sophia with the guidance she needed to play such an iconic role, and this experience confirmed that theater was her passion. Sophia again appeared on the James Lee stage in 2021 in Providence Players' production of The Beatle Club playing the lead role of Mary O'Shea. Mike Donahue directed her and encouraged her to educate herself about the time in which Mary was living and to really dig deeply into her character to enhance her performance. With opportunity, skill and hard work Sophia was able to create a multidimensional character.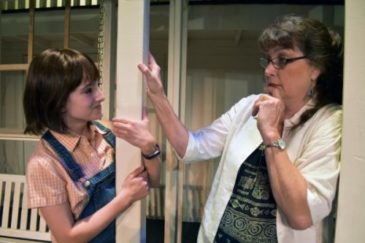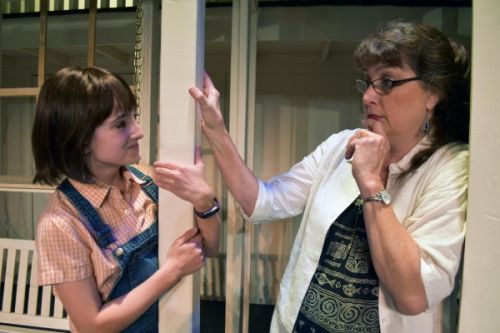 These lessons have served Sophia well in her role in the Broadway musical Parade. She was cast as a factory girl in 1913 Atlanta who falsely accuses the Jewish factory manager of a brutal murder. This true story is a heartrending but beautiful musical centered on the love story between the factory manager Leo Frank and his wife Lucille (played by Ben Platt and Michaela Diamond). The play has garnered six Tony Award nominations, including for both leads and for best musical revival and Sophia is so proud to be a part of this production.
Of course, Sophia is not the only young person to be deeply imbued with the love of theater on a Providence Players production. My younger daughter Izzie has also enjoyed working on set builds or on lights during some productions. So, while most young people probably do not go on to work professionally in theater, all certainly leave with confidence from having done something difficult on their own and having interacted with adults, as peers, onstage and off. So, if you have a young person in your life who is interested in participating, I encourage them to audition or to help with a technical aspect of production. Providence Players is a great environment in which to grow – for both young and old!
Help Wanted– Asking for a Friend
Please pass the word along that the management of the Italian Café (7161 Lee Highway, Falls Church VA 22046) is in need of an additional server. Any new server would be joining the team of a friendly and well-established neighborhood restaurant. For more information please contact our friend Younes at  (703) 241-1829
Member Updates
(L-R) Sarah & Kevin Harnisch, Mario Font & Jason Damaso.

Ruby Griffith Awards – Love that Recognition! – The Ruby Griffith Awards were named after a renowned British theater educator who relocated to Washington D.C in 1964 and became a founding member of the British Players. "She brought her enormous expertise and high standards to the group and allowed them to establish themselves as a theatrical force within the community." In honor of the significant contributions Ms. Griffith made to the DMV theater community, the British Players instituted an annual award competition for All-Round Production Excellence in her name.  Board member Kevin Harnisch and his wife Sarah represented the Players at the awards ceremony, and lively cocktail party, hosted by the British Players on May 5th. Among the 2022 – 2023 season awards presented that evening we want to recognize:

Best Achievement in a Play – Congratulations to Director Jayne Victor and the entire Providence Players cast and production team.  First Runner-Up – Providence Players of Fairfax – November, by David Mamet
Best Achievement in a Musical – Congratulations to Directors Mario Font and Jason Damaso on this honor for the first play they ever directed.  Third Runner-Up – Damascus Theatre Company – Head Over Heels.

(L-R) Roxanne Waite, Julie Janson and Chris Crockett.

Roxanne Waite, recently traveled to Italy where she was joined, from Norway, by fellow Providence Players members Julie Janson and her husband Chris Crockett.

Welcome New members:  Ann Brodnax, Eileen Copas, Gene Downing, Rebecca Goldberg, Terry Lamb, Jennifer Libster, Keely Sullivan den Bergh, Laura Swilley, Carolyn Wendell (and family) and Catherine Witledge.  Welcome to Providence Players!
Renewing members include Mary Ayala-Bush (and family), Sarah Baczewski, John Coscia & Lisa Church, Chris DeRosa, Deborah Davidson, Judi Deatherage, Janet Kohler Dueweke,  Kayleen Fitzgerald & Nora Rice, Mario Font & Jason Damaso, Ia Ioannidou, Sharon Kourtz, Clyde Miller, Joy & Dean Salpini, Bob & Debbie Smith (and family), and Tara Tripp, 
If your membership is lapsed and you wish to renew, you can click here.
Want to join in the Fun? Here are two ways to let us know!
Send an email directly to 

members@providenceplayers.org

  

and we will pass along your interest to the Directors.

Complete the Member Interest survey. To get started just click the link below, take 5 minutes, fill out the form and hit send!  We will review your interests and reach out to you when opportunities present themselves.
Click here to fill out the volunteer form. 
We look forward to working and playing with you!
Final Curtain?
(Have an update you would like to share with your fellow members?  Please send an email to members@providenceplayers.org with the subject line "Member Update" and we will include it!)
(In a show with another company?  Join our Facebook Group page.  Share the news!)
Click here to see a list of previous WEBLetters.
WEBLetter Editor:  Tina Hodge Thronson