Add your voice to the Providence Players Member Interest Survey today – Get Your Art On!
The President's Note: by Nick Manicone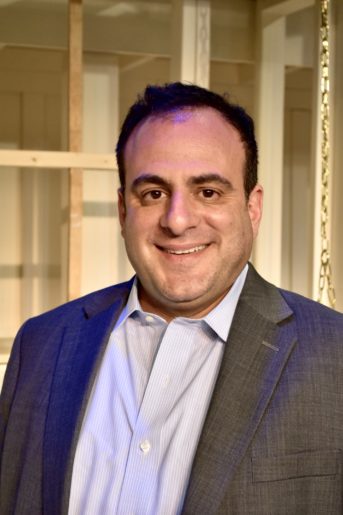 T. S. Eliot once wrote that "April is the cruelest month" and, although I'm sure he had his reasons, I've always thought it was February. African American History Month is, of course, a highlight and Valentine's Day and Groundhog Day lighten the mood, but the weather is often grim. Many of us spend most of the month waiting for warmer and sunnier days and there is a lot to look forward to right around the corner.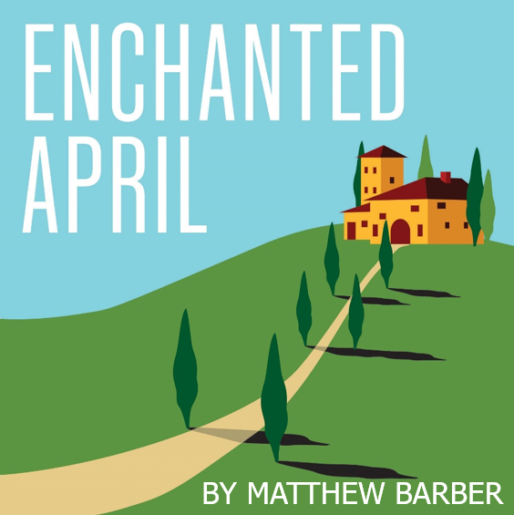 On March 19, Providence Players is planning to host its COVID-delayed holiday party. Then our production of Enchanted April by Matthew Barber will open March 25 and continue through April 9. Finally, before we know it, auditions and a call for a production team will be announced for our final offering of the year, Playing Juliet/Casting Othello by Caleen Sinnette Jennings.
None of this could happen without the wonderful volunteers currently staffing every aspect of our program but we are always ready to welcome new friends willing to share their talents with us. If, like many of us, you're ready to put the winter behind you, emerge back out into the world (COVID-safely, of course) and join us in the joy of creating art together, please reach out – there's a place for you with Providence Players and a great spring is definitely on the way!
Warmly,
Nick Manicone
President, Providence Players of Fairfax
Up Next – Enchanted April
This gentle, romantic comedy was nominated for numerous Tony Awards and won the Outer Critics Circle Award for Outstanding New American Play in 2003. Tickets are now on sale for the PPF production which runs from March 25 through April 9.
Providence Players Get Your ART On: The Survey is here!
In this post-pandemic reboot, many people have reassessed their priorities which we hope include getting back to, or kicking off, the feeding of your artistic spirit!  Click here to take the survey. It will be your opportunity to let us know what your interests are. We want to hear from you!
Spotlight: Amanda Ranowsky – The Journey to Directing, by Tina Thronson
The plot of Enchanted April by Matthew Barber is simple: in the shadow of the Great War, two housewives decide to flee a dark and dreary London to share a villa in Italy. With limited resources, they end up enlisting two upper-class ladies to join them. The charming and touching tale of self-discovery, sisterhood and second chances resonated with longtime Providence Players member Amanda Ranowsky.
Although somewhat quiet and reserved in her day-to-day life, Amanda's comfort both offstage and on has grown significantly during her time with Providence Players. She has had roles in Play On!, Snow White & the Family Dwarf, Almost Maine, Casting Call (a NVTA one-act), Red Herring, Amadeus, The Phantom Tollbooth, two versions of A Christmas Carol and in our first Pop-Up production, Oleanna. She has also worked behind the scenes in publicity, stage management, assisting with hair and make-up, and costume design (including work with Julie Janson that won them both a WATCH award for To Kill a Mockingbird).
After so much experience, Amanda presented her vision for a production of Enchanted April to the Providence Players Board. Impressed by her "pitch" she was offered the opportunity to make her directorial debut. Amanda proceeded to enlist her "dream cast and crew." They had just begun their read-throughs when the James Lee Center was closed due to COVID.
That was two years ago.
It is a credit to Amanda that the entire cast and production team have returned to help bring her vision of this delightful tale to our stage. Please join them for an enchanting journey.
Behind the Scenes:  My Character is Italian – I Don't Speak Italian (!), by Tina Thronson
With her kids off in college, and the desire to do something different, new Providence Players Member Eleanor Tyler decided to "just go for it" and attend auditions for Enchanted April. She quickly jumped to the conclusion that she was best suited for the role of the feisty Italian housekeeper, Costanza. There was only one problem. She didn't speak Italian – and the entire role is in Italian. Happily, she was side-splittingly funny in auditions and won the role easily. Amanda assured her, with her fluency in Spanish, and an Italian tutor, she would have no problem.
Enter Roberta Lisker, a retired Fairfax County school teacher, student of Italian and frequent traveler to Umbria in Italy. The moment Roberta met Eleanor, she knew that Eleanor wouldn't have a problem. With her lively and theatrical personality, Eleanor was tailor-made for the passion and outsized gestures that are intrinsic to speaking Italian. When they weren't laughing out loud during their Zoom meetings, Roberta corrected pronunciations and shared tips. Although Eleanor also watched "Lucrezia" on You Tube to round out her Italian, she enjoyed the fact that Roberta was "a reassuring cheerleader who made me feel so very comfortable while working on the script." As for Roberta, she shared that, "This has been an absolute joy to share my love of the Italian language and culture with such talented actors. I can't wait to see the show!"
Appreciation: Providence Players Move to Buffalo, by Kevin Harnisch
Actually, the James Lee Center has always been located in the Buffalo Sub-District of Fairfax County. So, what has changed?
Since the founding of Providence Players, we have been in the Providence District. During our long history, we have been fortunate to have the on-going support of our County Supervisors. Instrumental to our move to the James Lee Theater was our former Supervisor, now Congressman and still Providence Players member, Gerry Connolly. Following Congressman Connolly, we had the active support of Supervisor Linda Smyth and then, most recently, Supervisor Dalia Palchik.
As a result of the County's recent redistricting based on population, we are now fortunate enough to be in the Mason District, led by Supervisor Penny Gross.  She has been a wonderful support to us in the past, and we look forward to working with her and her staff in the future to provide an entertaining and affordable quality theater experience in the greater Fairfax community.
As for Supervisor Palchik, Providence Players is thrilled to congratulate her and husband Jeffrey, on the January arrival of their daughter, Sivan Esther Friedman. We send them our best wishes and foresee a very happy 2022 for them, and for our theater company.
Upcoming Event: Our Annual Holiday Party:  Saturday, March 19, 2022
We missed our January holiday party due to the pandemic. So, we are reviving it in March to celebrate the "Luck of the Irish in 2022." Providence Players members and donors are invited to join in our annual holiday celebration.  Come prepared to kick up your heels in celebration of the season with music (DJ), a photo booth, food, and dancing!  Our ardent supporter, The Italian Café (7161 Lee Highway, Falls Church VA 22046), will again be the place to celebrate.  We do hope you will join us and, if you can, please reply to members@providenceplayers.org or respond to the evite you received in your email by Friday, 3/11/22, so we can give The Italian Café an accurate count.  You
need to be a member or donor to attend this event.  If you have questions, email us at members@providenceplayers.org.  Hosted by the Providence Players Board of Directors.  Come join us – we know how to have fun!  Remember, only members can attend! So, if you need to, make sure you renew or join.
Volunteer Opportunities
We need Marketing help!  Have any experience with marketing within social media networks?  We could use some help spreading the word about Providence Players.  Experience with Facebook, LinkedIn, Twitter, TickTok, SnapChat and Instagram and other networks wanted!  Send an email to members@providenceplayers.org with any interest.
Want to get involved with a Providence Players production?  The production of Playing Juliet/Casting Othello is looking for production leads, backstage and booth support.   Send an email to members@providenceplayers.org if you are interested.
Play Reading Night Recap
Kudos to Beth Whitehead and Tara Tripp for their hard work in organizing the February 8th play reading of A Cry of Players by William Gibson at the Italian Café. The play centered on twenty-one-year-old Will Shakespeare, married to Anne and with three children, as he confronts a crossroads in life. As promised, the lengthy but spicy play had a cast of characters with lots of opportunity to read different roles. We laughed. We gasped. We yelled. But mostly, we had fun welcoming new members and seeing returning ones at our in-person, socially distanced event. We will continue to have play readings and happy hours and hope to see you at our next one! Cheers!
Member Updates
Shout out to our judges! The Washington Area Theatre Community Honors (WATCH) is an organization founded for the adjudication and presentation of annual awards recognizing artistic and technical excellence in community theater throughout the metropolitan Washington D.C. area. As participants in WATCH, we were happy to hear that, despite the postponement or cancellation of several shows due to COVID, WATCH adjudication is currently in full swing. Thanks to Tara Tripp, Mary Beth Smith Toomey, Ward Kay, and point-man Mario Font for representing Providence Players this year!
Congratulations to founding members Kevin and Sarah Harnisch who were recently blessed with their first grandchildren! Not one, not two but three new Harnisch babies joined the clan this past December. Son Will and wife Whitney rejoiced with twins, a boy and girl. Son Patrick and wife Colleen welcomed a baby boy. No one is getting any sleep!
Way to go Jaclyn Robertson and Ward Kay co-founders of the Nightsky Theater Company! They have already produced two shows and plan their third in the coming months.
Break a leg to Rosemary Hartman who will be directing a production of Death of a Salesman at the Vienna Community Center in April and May.
Welcome back renewing members:  Don Beatty (and Family); Jennifer & Valerie Dure (and Family); Lindsey June; and Bobby, Danine & Elise Welsh.
New members:  Laura Danner and Jessica Whitely-Hill.  Welcome to Providence Players!
If your membership is lapsed and you wish to renew, you can click here.
Enjoy these Enchanted April production photos.  Roxanne Waite (Stage Manager) and Amanda Ranowsky (Director) look on as Andra Whitt, Chuck O'Toole, Beth Gilles-Whitehead,  Jessa Whitley-Hill and Lindsey June block scenes at at a rehearsal at the Italian Café.  Ingrid Helvig David, Susan Kaplan, Beth Gilles-Whitehead and Tina Thronson rummage for set pieces in our storage shed.
Final Curtain?
(Have an update you would like to share with your fellow members?  Please send an email to members@providenceplayers.org with the subject line "Member Update" and we will include it!)
(In a show with another company?  Join our Facebook Group page.  Share the news!)
Click here to see a list of previous WEBLetters.
WEBLetter Editor:  Tina Hodge Thronson