Deathtrap
by Ira Levin
Directed by Tina Thronson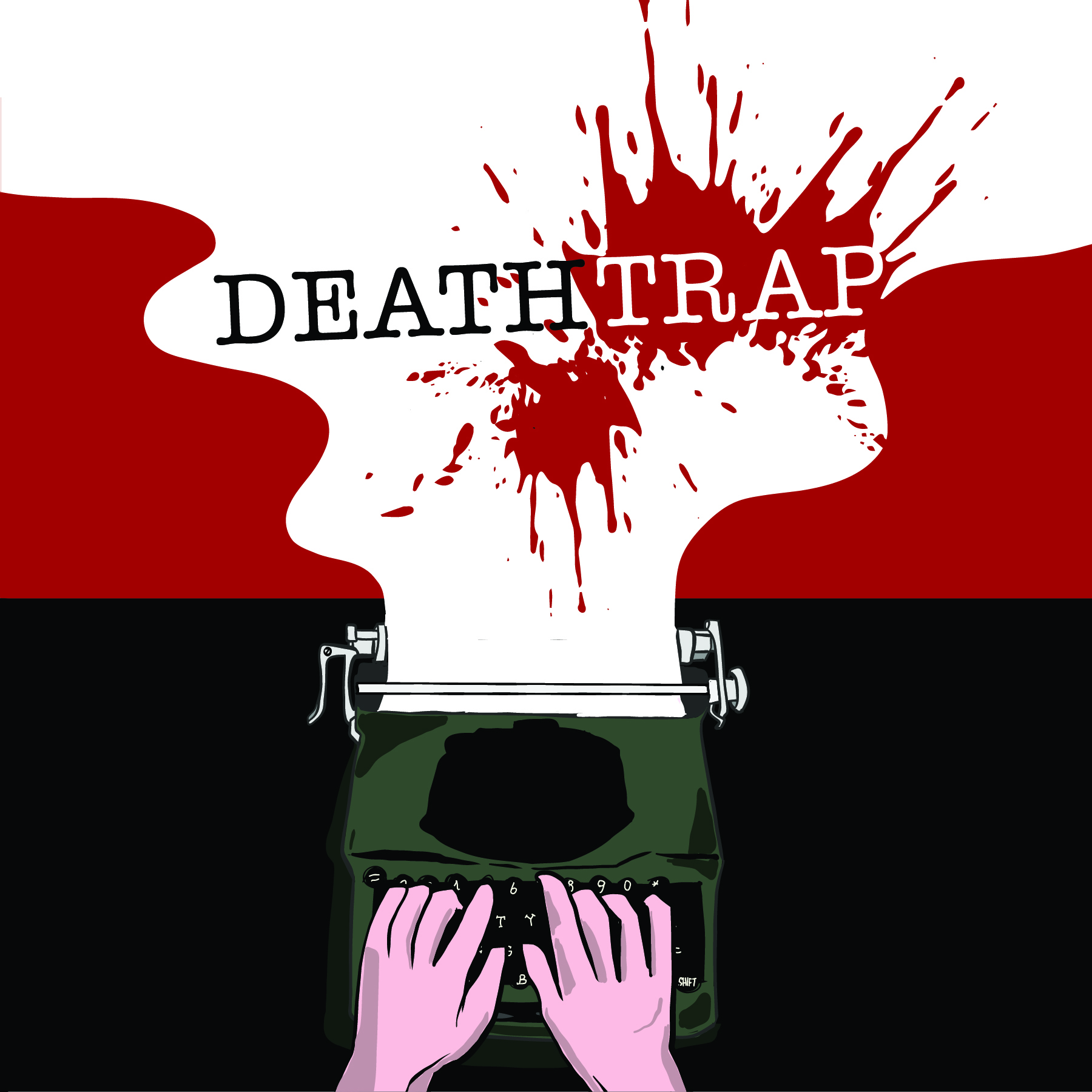 In this well-known mystery thriller, Sidney Bruhl, a successful writer of Broadway hits, is struggling to overcome a "dry" spell which has resulted in a series of box office flops.  A possible break in his fortunes occurs when he receives a remarkable script from a student which Sidney recognizes immediately as a potential Broadway juggernaut.  Sidney's plan, which he devises with his wife's help, is to offer assistance to the student in exchange for co-credit.  But is that really his plan?  Suspense mounts steadily as the plot begins to twist and turn with devilish cleverness, and with such an abundance of thrills and laughter, that audiences will be held enthralled until the final, startling moments of the play. Warning: This play contains moments of violence and gunshots.
 Providence Players of Fairfax is:
A non-profit community theater troupe. All participation is on a volunteer basis. No members of the cast or crew are compensated.
A membership organization. Membership is not required to audition. If cast, all actors (and in fact, all volunteers), are required to become members of Providence Players of Fairfax ($25 per individual or $60 per family – three or more) for the season (if not already a member).
Casting Announcement
Providence Players is casting 5 roles (2 Female and 3 Male).  No roles are precast, and all roles are open.  All backgrounds and ethnicities are welcome and encouraged to audition!
Download both documents: Audition Announcement and Audition Form (in word and pdf).
Audition Location
James Lee Community Center Theater
2855 Annandale Rd, Falls Church, VA 22046
Audition Dates:
Tuesday thru Thursday, July 18, 19 and 20
Auditions begin at 6:30 p.m.
Callbacks if required: Monday and Tuesday July 24 and 25
PLEASE RSVP to info@providenceplayers.org with the date you plan to attend.
Actors who audition one night may be asked to come back a second night, if available. You are not required to be available multiple evenings to be considered.
The Director reserves the right to extend the audition period pending initial audition response.  Callbacks are scheduled but may not be necessary.
Performance Dates and Times 
Preview:     Thursday October 12 at 7:00 pm
Evening Performances:  Thurs. Fri. Sat.; October 13 – 28 at 7:30 pm
Matinees:    Sundays, October 15 & 22 at 2:00 pm
About the Play              
Time: Autumn 1978
Setting:  A Country Home
Characters (quotes are Ira Levin's descriptions)
Sidney Bruhl: "an impressive, well-tended man", previously successful playwright who has had several recent flops and is currently experiencing writer's block. (age: 40s – 50s)
Myra Bruhl: Sidney's "self-effacing" wife. She is given to anxiety and has had heart problems. (age: 40s)
Clifford Anderson: "Attractive" playwriting student of Sidney's, he is very anxious to have "the Murder Mystery Master" review his first draft. (age: mid 20s – early 30s).
Helga ten Dorp: "A stocky, strong jawed Teutonic (Dutch) woman". She is a well-known psychic with an excitable and eccentric personality. (age: 40s – 50s, must have a passable Dutch accent)
Porter Milgrim: The Bruhl family attorney and "a man of substance". (age: 40s – 50s).
Additional Audition Information/Instructions:
HOW WE WORK:  Most Providence auditions have actors up and down to read multiple times in multiple combinations and scenes. Most actors find this fun. As space allows, you will be able to watch the auditions. You may be asked to go outside with audition partners and work a bit on a scene. We will do our best to get you up multiple times reading for parts you are interested in. You will also be asked to read for other parts you may not be auditioning for. The Providence Players strives to make our productions open to interested and engaged actors & actresses, regardless of their level of experience. We try to make our auditions as relaxing and fun as possible.
AUDITION PROCESS & SIDES: Auditions will consist of readings from the script. No monologue required. Sides for the audition process will be supplied at auditions.
AUDITION FORM:  Please TRY TO COMPLETE, in a separate attachment, the Providence Audition Form and bring it with you to the audition.
Please come to auditions prepared to list any availability conflicts with rehearsal or the performance schedule.  Space is provided on the audition form for this purpose.
Resumes and headshots will be accepted but are not required. We may ask to take a picture of you, but this is for internal use only and will not be shared.
Additional Rehearsal Information/Instructions:
The play opens in mid-October, so rehearsals begin the last week of August. Rehearsals will include weekdays 6:30/6:45-9:45pm and some weekend days (times TBD), including tech rehearsals the weekend prior to opening week.  Unless indicated otherwise, all rehearsals will happen at the James Lee Community Center. Rehearsals will be held in the evenings roughly from 6:30/6:45 to 9:45pm. and on Saturdays and Sundays as indicated.
In addition to the rehearsal schedule onstage, additional full cast readings of the play will take place in August – Dates and locations TBD.
A social gathering to pick up scripts will also be scheduled one evening in August – Date and location TBD.
Set build weekend is Sept. 9 & 10, and all cast members are encouraged to attend.
Set strike is Sept. 29, and all cast members are expected to participate.
About the Directors: Tina Thronson
Over the past 25 years Tina has been an actor, director, and Board member. Her directorial credits include Born Yesterday, Twelve Angry Men, The Man Who Came to Dinner, Steel Magnolias, And Then There Were None, The Laramie Project, and Silent Sky. She takes pride in the quality of  Providence Players productions – and in having overseen happy, upbeat experiences during the plays she directs. She thanks, in advance, those who come to audition – and looks forward to a fun production of Deathtrap!
We look forward to seeing you at Auditions!