"Oleanna…is the perfect night out for both delicious Italian cuisine and hearty theatre fare that will leave you eager for more of each." – Critic, DC Metro Theater Arts.
Read the full review here.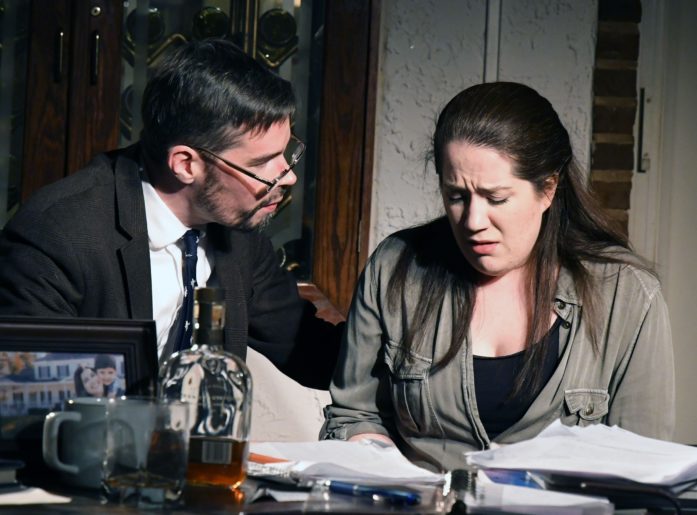 "Oleanna" plays to sold out houses.

Final two shows sold out.

Few tickets remain for Thursday night performance.  Don't delay, get your tickets now.


"Director Julie Janson does a fabulous job leading Oleanna's audience to wrestle with the paradigms, intentions, and motivations of John, a college professor, played by Christopher Crockett, and Carol, John's student, played by Amanda Ranowsky. Janson's skills here are proof that being director of the 2016 Ruby Griffith Award-winning play, Amadeus, was not a matter of mere luck but a result of years of theatre experience. Janson leads her two-person cast through three powerful, tough acts that build on each other to a memorable and powerful climactic ending." – DC Metro Theater Arts Critic
Click on the image to read the full review.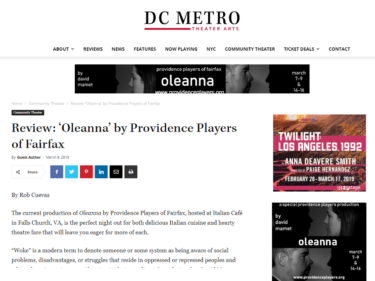 See more photos and a sneak peek of Oleanna.