Paul Kevin Hennesy
April 20, 1954 – April 24, 2015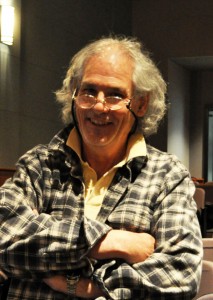 We are saddened to report that PPF member Paul Hennesy passed away on April 24th. Along with fellow PPF-member and life-long friend Mike Mattheisen, Paul won the 2013 WATCH award for Outstanding Set Decoration in a Play for PPF's production of Mark Twain's comedy Is He Dead? Paul, a talented landscape painter, also helped design and build the set and allowed the PPF to use much of his own studio on stage and many of his very fine paintings. PPF extends it thoughts and condolences to Paul's family.
Farewell Paul – you will be missed
Visitation and Funeral arrangements for Paul Kevin Hennesy 
April 20, 1954 – April 24, 2015
The Hennesy  family will have a visitation service from 5:00 pm to 8:00 pm Thursday May 7th at Domaine Funeral Home, 10565 Main St, Fairfax, VA.
A Mass of Christian Burial will be celebrated at 10:30 am on Friday May 8th at St. Ambrose Catholic Church, 3901 Woodburn Road, Annandale, VA.
  Internment will immediately follow the funeral mass at Fairfax Memorial Gardens, 9900 Braddock Rd, Fairfax, VA.
In lieu of flowers, donations can be made in memory of Paul K. Hennesy to the American Cancer Society.