The Providence Players, performing at The James Lee Community Center Theater at 2855 Annandale Rd in Falls Church, opens their 17th season with Pulitzer Prize winning author John Steinbeck's Of Mice and Men. This classic American drama chronicles four days in the lives of depression era migrant workers, George and Lennie.  Unlikely friends, they move from town to town hoping to work and save enough for their own piece of the American dream. On their way, they meet other wanderers, all searching for their version of the dream. Their plans are thwarted by the cruelty of fate and hard times. This unforgettable tale is beautifully and imaginatively staged by the Providence Players and creates a vivid picture of the Great Depression while conveying a tale of friendship, loneliness and unfortunate circumstances for even "the best laid schemes of mice and men."
Check out David Siegel's article on "Of Mice and Men" in this week's Connection Newspapers
"Of Mice and Men" Oct. 3rd through Oct. 18th
PERFORMANCE DATES AND TIMES
Thursday, Friday and Saturday 7:30 p.m.
October 3, 4, 9, 10, 11, 16, 17, & 18,
Sunday Matinees 2:00pm
October 5 & 12
Season and Single Show Tickets ONLINE HERE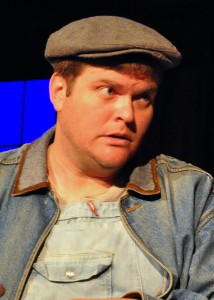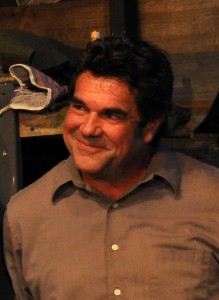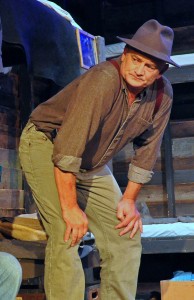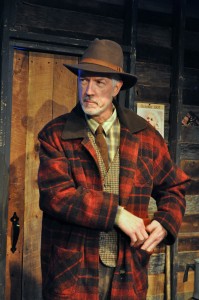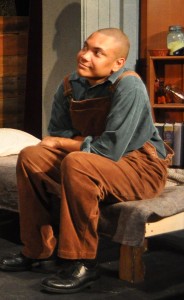 Inventively staged by Director and Set Designer John Coscia, "Of Mice and Men" takes place in 4 locations. Once again, PPF has created a rich and detailed world for this production with a magnificently designed and executed set decorated by Lisa Church.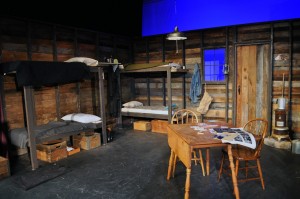 By John Steinbeck
Directed by John Coscia
Produced by Jimmy Gertzog
One of Steinbeck's most acclaimed works, this American classic chronicles four days in the lives of migrant workers, George and Lennie. Unlikely friends, they move from town to town hoping to work and save enough to own their own piece of land. But Lennie stirs up trouble, and George must choose between his friend and his dream. This vivid picture of the Great Depression conveys a tale of friendship, loneliness and unfortunate circumstances for even "the best laid schemes of mice and men."  Winner of Best Play by the New York Drama Critic's Circle.
Performance Dates And Times
Thursday, Friday and Saturday 7:30 p.m.
October 3, 4, 9, 10, 11, 16, 17, & 18,
Sunday Matinees 2:00pm
October 5 & 12
The Providence Players season opener is less than two weeks away! Join us for our 17th season of quality, award winning, and affordable community theater! Season subscription packages, always your best value, are on sale online now. Single show tickets for all of our productions are also available for online purchase. For complete ticket purchase information CLICK HERE
Our 17th season production lineup features classic drama, contemporary award winning dramatic comedy, fantasy and laugh-out-loud comedy. Never been to a PPF production? This is a perfect season to introduce yourself to some of the best community theater available in the Northern Virginia/DC area.
All Performances at:
The James Lee Community Center Theater
2855 Annandale Rd Falls Church VA 22042
The James Lee Community Center Theater is an outstanding and comfortable venue, steeped in history, and  conveniently located in Falls Church CHECK OUT THE VENUE and PLAN YOUR VISIT