The Providence Players will celebrate 10 years of performance at the James Lee Community Center Theater with one of Neil Simon's funniest comedies. 
Rumors,
 on stage at the  James Lee Community Center Theater, 2855 Annandale RD Falls Church 22042 on May 30
th
 for a three week run. Tickets are 
on sale now here
. We anticipate tickets to go quickly for this Neil Simon comedy hit so order your tickets today to assure the best possible seating.
Four couples arrive at the posh suburban residence of New York's deputy mayor, and his wife to attend a party celebrating their tenth wedding anniversary. The couples soon discover that there are no servants, the hostess is missing and the deputy mayor has shot himself in the earlobe. Comic complications arise when, given everyone's upper class status, they decide they need to do everything possible to conceal the evening's events from the local police and the media. The confusion is not helped by the plethora of rumors about the hosts and most of the guests. One of Neil Simon's best and funniest.
Director Liz Mykietyn has assembled an outstanding cast for PPF's upcoming production of Neil Simon's Rumors.  A great cast as great characters doing what Neil Simon does best – making the mundane…insane!
Rumor has it that tickets are on sale already here
Let's meet the cast:
Four fine actors making their Providence Players debut join six talented PPF veterans to make up the cast of this Neil Simon farce one reviewer called "Not only side splitting, but front and back splitting."
PATRICK DAVID (Ken Gorman)
Rumor has it this is Patrick's eighth year with the Providence Players – but who's counting? During his tenure he has acted in many Providence Players productions, the latest being the dual role of Jean François Millet/Madame Tillou in Is He Dead? by Mark Twain this past spring (directed by Rumors cast member Beth Hughes-Brown).  This role that gave him a new appreciation for all the effort that goes into the female wardrobe. Patrick was nominated for WATCH awards for his roles as a Sir Toby Belch in Twelfth Night, and George in Moon Over Buffalo.  This versatile actor has appeared in both featured and supporting roles in many PPF productions, including Twelve Angry Men (his debut production), Auntie Mame, The Time of Your Life,  Rehearsal for Murder and Play On!.  Patrick has also served as set designer and master carpenter on a number of productions. His design for All My Sons was WATCH nominated for best set construction and his set for the PPF production of Sleuth was breathtaking. Besides enjoying his time working in community theater, Patrick is an avid golfer who is still looking for the secret to the golf swing. Read about Patrick's Path to the Players Here 

CHARLENE SLOAN (Chris Gorman)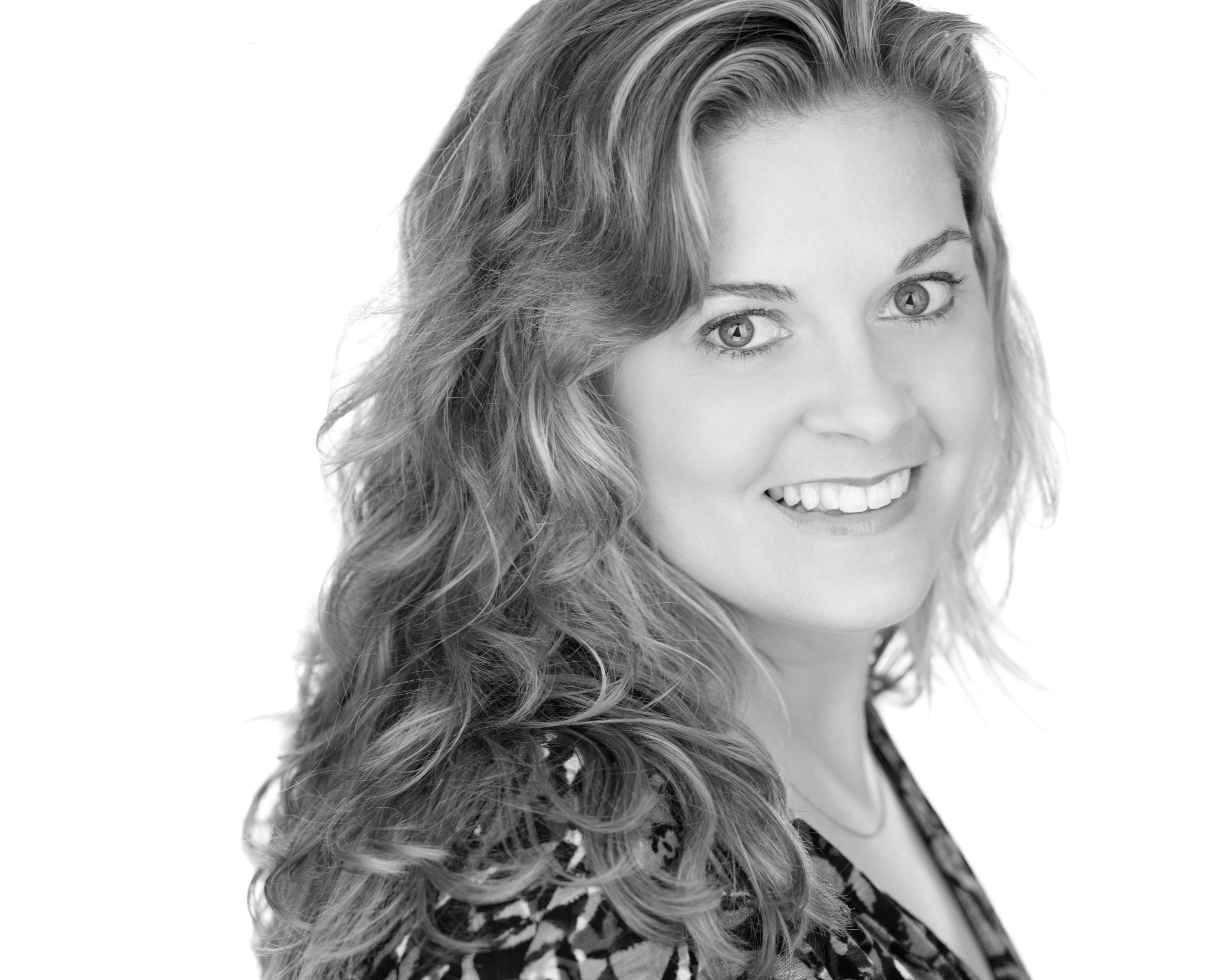 Rumor has it Charlene is completely infected with the theater bug and is thrilled to return to the Providence Players stage where she made her acting debut in 2011 playing a number of roles in It's a Wonderful Life: A Live Radio Play.  Since that debut, Charlene has not gotten off the stage much. She was recently seen as Helen in the British Players production of Bedside Manners.  This past holiday season, she appeared,  as Mrs. Fred,  the laundress, and Mrs. Fezziwig in PPF's production of A Christmas Carol .  And, in less than four years, Charlene has performed in five additional productions including Little Theater of Alexandria's Avenue Q  and Funny Money . Potomac Theater Company's Blithe Spirit  and Murder on the Nile  and Castaways Repertory Theatre's version of It's a Wonderful Life: A Live Radio Play . Charlene also works with Broadway Barks and Braille Tails. These wonderful organizations are dedicated to the plight of homeless animals and increasing Braille literacy among the visually impaired.
ANDRA WHITT (Claire Ganz)
Rumor has it Andra Whitt is looking for redemption. Andra has acted, crewed, stage managed, propped, and board membered for PPF in the past three years since first joining PPF for our 2011 production of Auntie Mame.  This talented and versatile actress made us cry with her riveting performance as Terry Glimmer in PPF's Side Man  and turned around and made us laugh as Essie in You Can't Take It With You.  She is particularly excited to do Rumors because when she was a senior in high school, she was cast as Cookie in her school's production of Rumors, but was strongly persuaded to drop out and work on a math research project instead.  She reluctantly obeyed, but ever since then, she has pined to fill the void in her soul that was left for abandoning the right side of her brain for the left side. This spring she finds redemption.
DON MYERS (Lenny Ganz)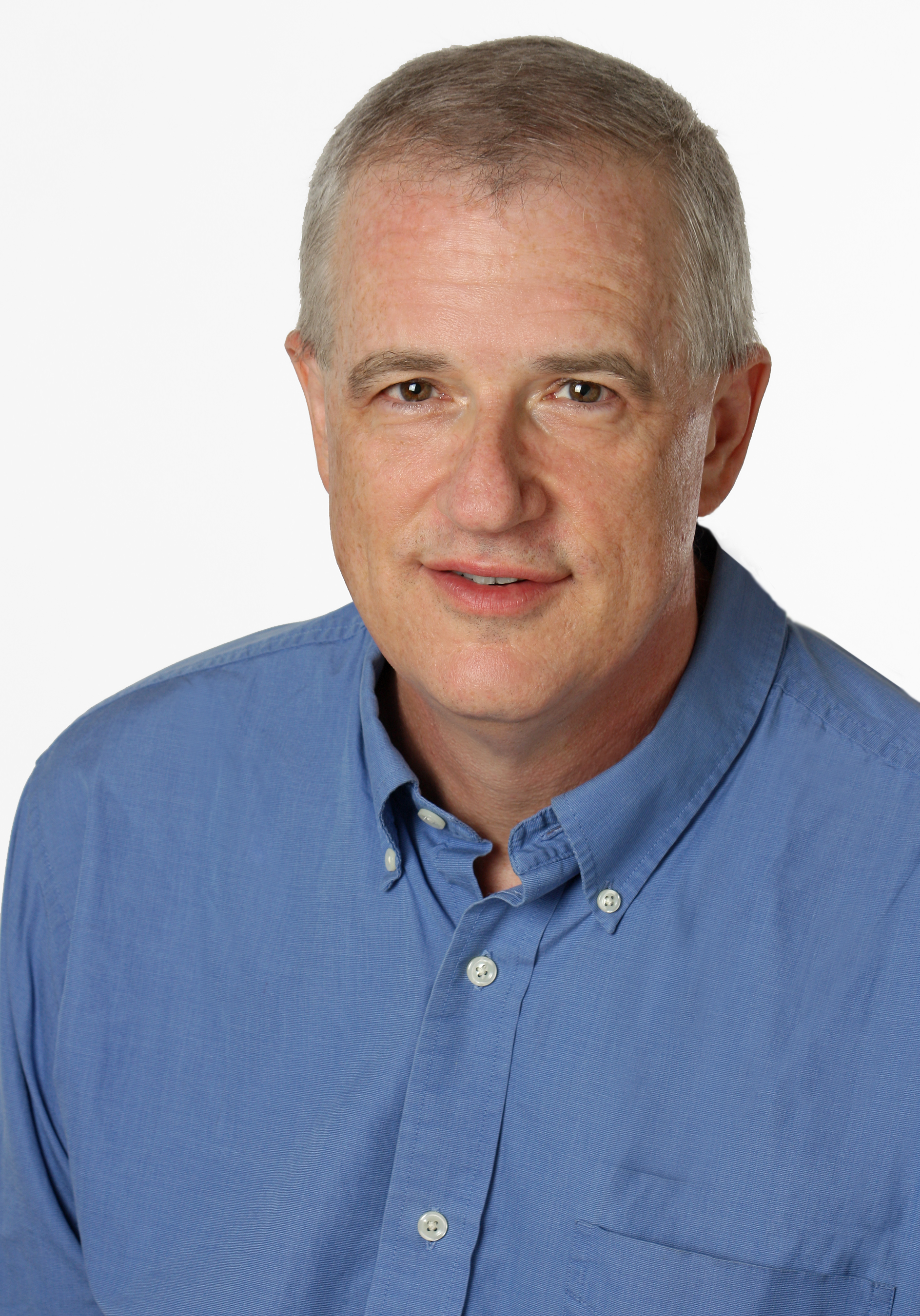 Rumor has it that Don has made tons of people laugh doing a ridiculous amount of improv and standup comedy in Los Angeles and New York City. Recently transplanted to the DC area, Don has appeared as Simon in Our Town, Grumio in Taming of Shrew, Virgil in Bus Stop, and Jason in Romantic Comedy, among others. He studied at Pierce College (LA), Upright Citizen's Brigade, and the New York Conservatory of Dramatic Arts. This is his debut production with PPF.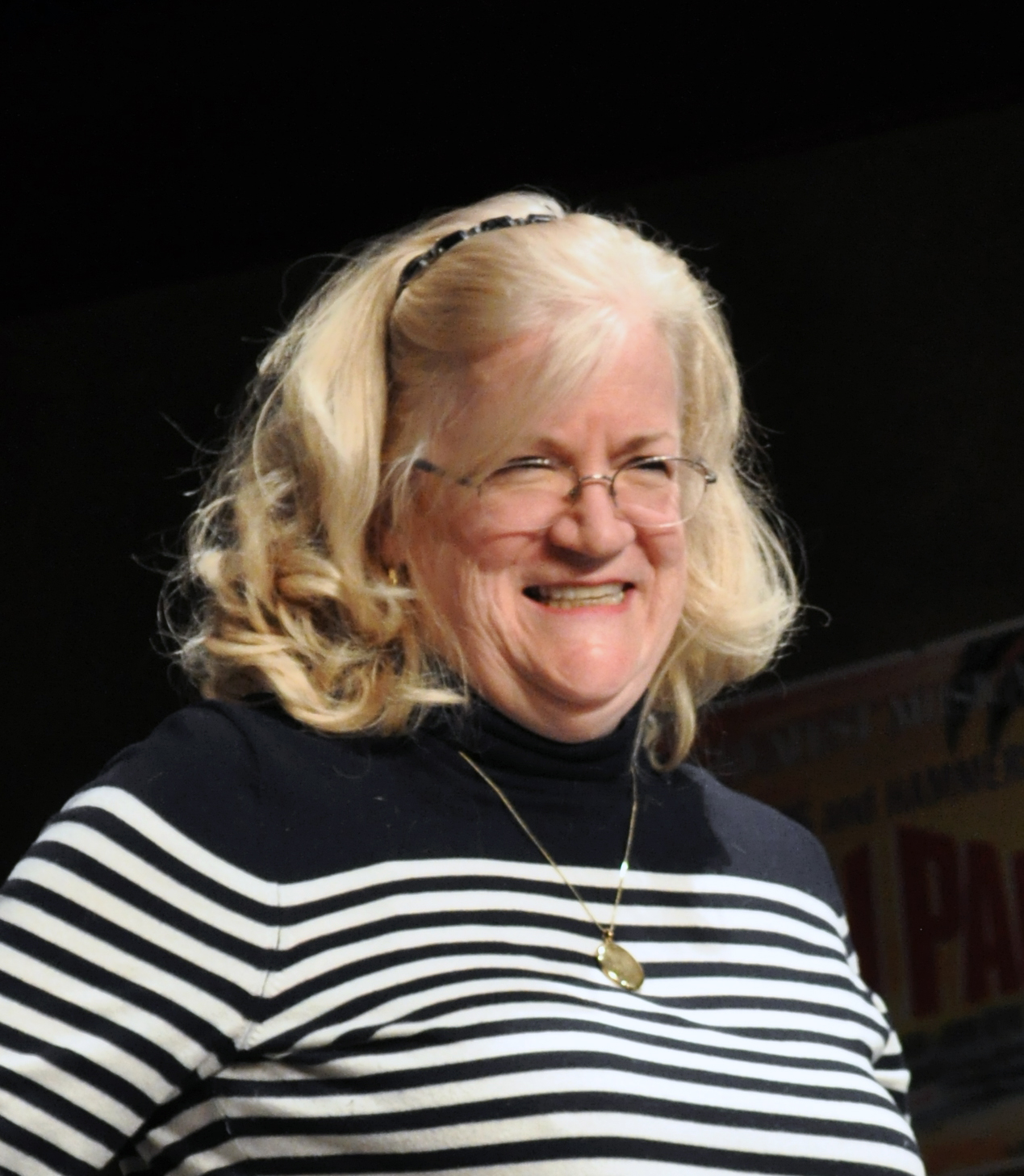 BETH HUGHES-BROWN (Cookie Cusack)
It is no rumor that Beth Hughes-Brown has been making PPF audiences laugh both as an actress and as a director for 15 years. You may have seen her in Harvey or Steel Magnolias, or as a lush in more than one show… she garnered a WATCH nomination for her cameo performance in Big Tree Falls… Her other PPF acting gigs and giggles include George Washington Slept Here, Heaven Can Wait, The Man Who Came to Dinner, Good Help Is So Hard to Murder, Waiting in the Wings and You Can't Take It With You. Rumor has it she's also done some directing for the Players (Moon over Buffalo, Sleuth, Is He Dead?, Witness for the Prosecution, Cash on Delivery, Arsenic and Old Lace, Lend Me A Tenor among others). As a director, her productions have garnered numerous WATCH nominations and awards. She is married to Tim the Sultry, mother to Katie the Entrancing and Annie the Prodigious.  By day, she is a government wonk.
CRAIG GEOFFRION (Ernie Cusack)
Rumor has it that this is Craig's 12th year with the Providence Players.  He has most recently been seen as "Chicago" in Is He Dead?  and "Kolenkov", the Russian ballet instructor in You Can't Take It With You  and it is no rumor that Craig has entertained PPF audiences for more than a decade with outstanding performances in Side Man, Harvey, Rough Crossing, George Washington Slept Here, Cash on Delivery and The Good Doctor among others.  Craig has won two WATCH awards, one for his set painting for Saturday, Sunday, Monday, and the other for his cameo appearance as Beverly Carlton in The Man Who Came to Dinner. Back stage, Craig is an obsessive crossword puzzle doer.
ROXANNE WAITE (Cassie Cooper)
Rumor has it that Roxanne has acted all across America having done shows in Maryland, New York, Hawaii and most recently Tennessee.  She is making her Providence Players debut and her triumphant return to the Virgina stage with  this production. This is Roxanne's second time doing Rumors (having actually performed in the show Andra had to quit) Roxanne's real life husband is in the Army and they recently moved back to the area where she grew up and she is excited to get involved in a local community theater.
ZELL MURPHY (Glenn Cooper)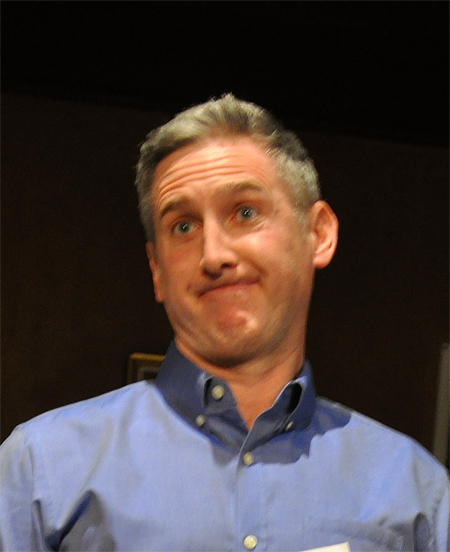 Rumor has it that Zell is very excited to be back on stage after twenty or so years and extremely happy it's with the Providence Players.  His previous on stage work has included Lion in Winter, Dracula, Brighton Beach Memoirs, No Sex Please We're British, and Diary of Anne Frank.  More recently, Zell has been found backstage, stage managing or assistant stage manager, for a number of local productions:  Rainmaker (MCT), Rabbit Hole (LTA), Witness for the Prosecution (LTA), Medea (PCP), Cantorial (LTA), and 33 Variations (LTA).  Zell's a DC native, having found his way back after time in Charlottesville and New England.  During the day, Zell manages the finances of a cable telecommunications association and at night, when not in the theater, is teaching himself Spanish, very, very slowly.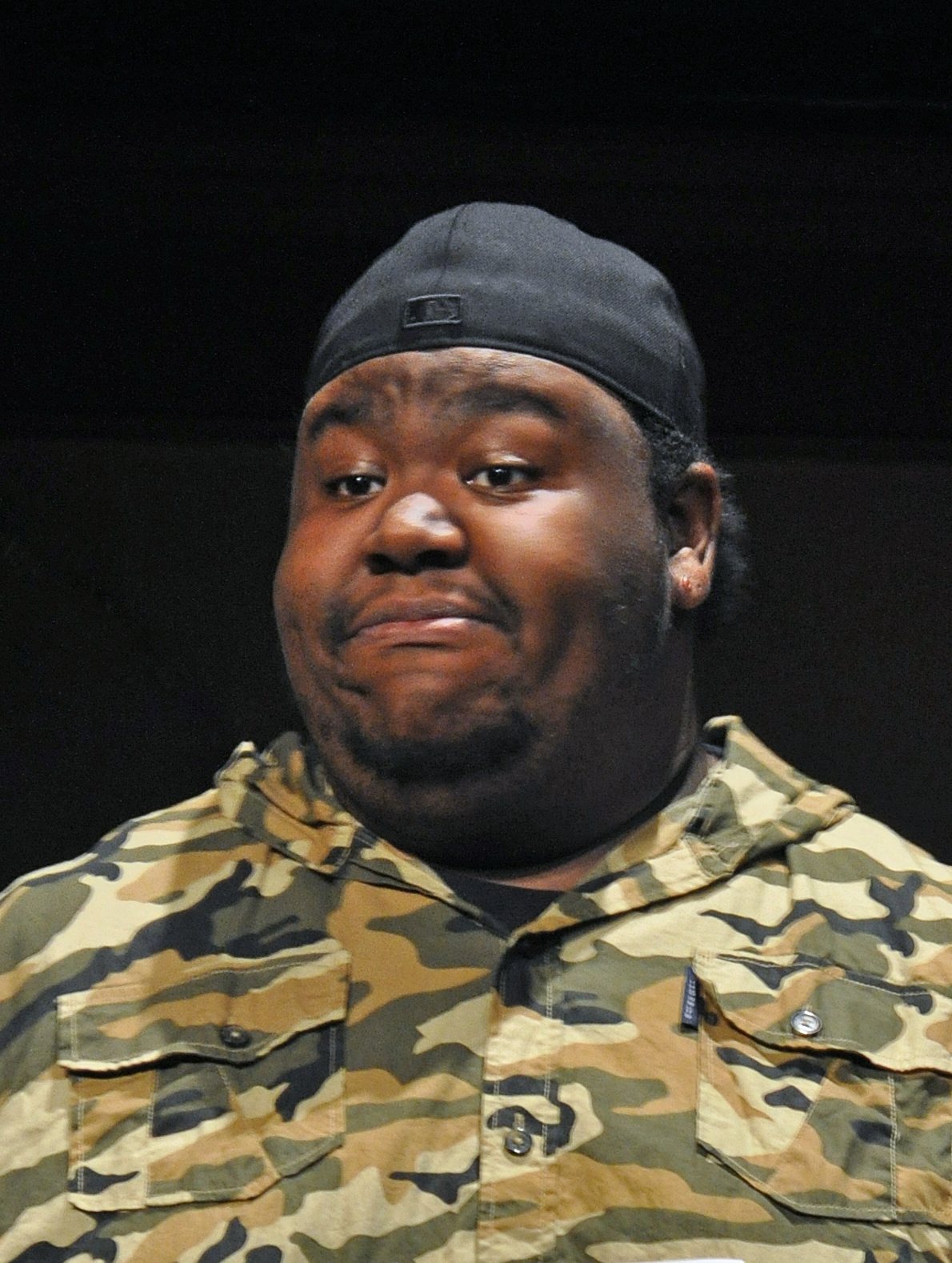 Eric Jones (Officer Welch)
Eric is making his Providence players debut and rumor has it that this production is a mere stepping stone to Los Angeles for this talented and funny actor.  Born and raised in Brooklyn New York, Eric, grew up with a passion for the entertainment world. Shortly After moving to Virginia at age 18, he attended Old Dominion University where he studied Theatre. He has appeared in various ODU Productions such as Mary Anning: Girl Fossil Hunter, Idiots Karamazov, Top dog/Underdog, and Midsummer Night's Dream. While Eric plans to make a move to LA in the near future to pursue a career in film acting, he is thrilled to be part of this production, his first non-collegiate stage role. Outside the theatre, Eric writes and records music
Lauren Sullivan (Officer Pudney)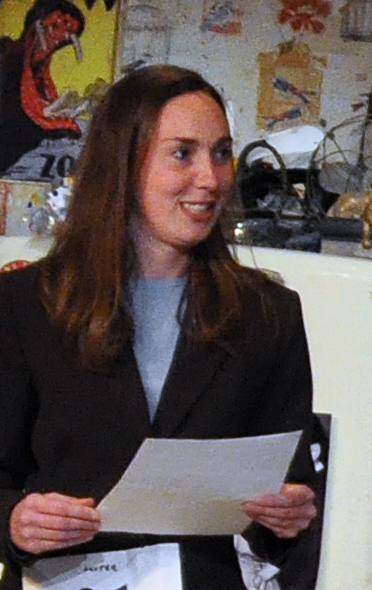 Rumor has it this is not really Lauren's PPF stage debut. Lauren first got involved with PPF last season working back stage on Dinner with Friends and Is He Dead?  She continued her invaluable backstage work with last fall's Little Shop of Horrors where, in addition to her crew work, she appeared on stage, in full body suit and mask as one of three "root dancers", her true stage debut. Most recently, she was part of the running crew for The House of Blue Leaves. Lauren is thrilled to be making her first recognizable PPF stage debut in Rumors.
PERFORMANCE DATES AND TIMES
Thurs, Fri, Sat at 7:30 PM: May 30, 31, June 5, 6, 7, 12, 13 & 14
Sunday Matinees at 2 PM: June 1 & 8