In March, Providence Players of Fairfax (PPF) launched its Scholarship Program, in support of graduating seniors from the PPF community who have demonstrated a commitment to theater arts and show strong potential for further contributions to the performing arts.
We are pleased to announce that PPF has chosen four very talented, college-bound students as scholarship recipients: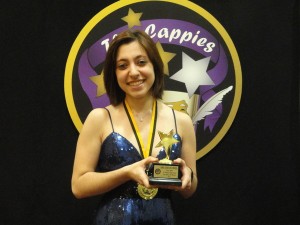 Emily Adler has been involved in theater arts for six years, appearing with the JCC of Northern Virginia Centertainers, the AFYP Stages at George Mason University, and at Woodson High School.  She has received numerous honors and awards, including this year's Cappie award for Best Comic Actress in a Musical for her role as Aunt March in Little Women.  Also, the Virginia Theater Association Scholarship for Theatrical Merit Performance, the National Performing Arts Festival Award for Outstanding Performance, and a Cappies Nomination for Best Supporting actress in a play for her role in David and Lisa at Woodson High School.  She is a member of the International Thespian Society as well as the National Honor Society.  She has been described as enthusiastic, bright, and extremely disciplined.  Her drama coach comments, "…Emily is one of the special ones.  She is a talent who shows great promise."  Emily is headed to the Theatre School at De Paul University in the fall.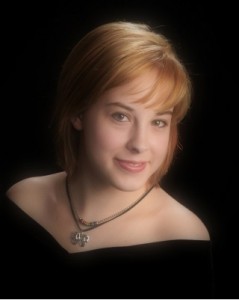 Erica Messenger has been an actor, a dancer, a director, a choreographer, a stage combatant and a playwright during her years at Woodson High School and, according to the school's director of theater arts, has performed all of these roles with passion, skill and great success.  In addition to performing at Woodson, she has appeared onstage at the Little Theater of Alexandria, the AFYP Stages and at Tada!Camp, where she also served as a volunteer counselor.  She is a member of the International Thespian Society and received a Cappies Commendation for outstanding contributions to Woodson's Theatre Department.  Erica is also the recipient of the Bryn Mawr Book Award "in recognition of an intense intellectual commitment, a purposeful vision of life, and a desire to make a meaningful contribution to the world. "  Erica plans to attend Virginia Commonwealth University in the fall where she will pursue a BFA in acting.
Bill Miller has contributed tirelessly to the Falls Church High School Drama Department for the past three years, serving as the technical director for the school's 2010 – 11 theater production season.  The head of his high school's drama department tells us that Bill has demonstrated a strong work ethic, maturity, dedication, and exceptional technical skills.  He is a recent recipient of the National Capital Region Cappies Award for Props and Effects, and was praised by the Cappies for his outstanding lighting and set design execution for the school's fall production.  He will graduate as a National Honor Thespian and has been nominated for the G. R. Allen Award for technical theater excellence at Falls Church High School.  Bill has focused on training fellow theater techs at Falls Church so that, as his drama teacher notes, "the mantle of excellence will be successfully transferred to capable hands next year."  Bill plans to attend Longwood University in the fall and major in technical theater.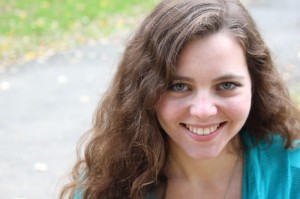 Jessica Rawls has been involved in theater arts since middle school.  She has been extremely active with Fairfax High School's drama program, appearing onstage in numerous roles over the past years.  She has participated in the Virginia High School League's One Act Competition where she received an All Star Actress Nomination for her performance as Exeter in Henry V.   She has been a part of the City of Fairfax Theater Company's mentoring program for children and a volunteer counselor at Fairfax High School's drama camp.  For the past four years she has been an officer of the Fairfax Players Theater Department, serving as President for the past two years.  Her stage combat coach shared with us, "In short, if it were possible for me to copy, bottle and sell the talent and work ethic Jess Rawls' possesses, I'd be a millionaire."  Jess plans to attend Virginia Commonwealth University School of the Arts and participate in the school's theater activities.
Each student will receive a $1500 scholarship award to be used toward their college education with a major in any field.  Congratulations to these students.