Another Live Theatrical Event!
A Comedy, Come Laugh With Us!
Live Theater and Live Music!
Drinks and Entertainment!
A Limited Engagement!  Limited Seating!
In the spirit of last year's productions of Laundry and Bourbon and Lone Star, Providence Players is, once again, creating a theatrical event outdoors!  We have partnered with The Italian Café and Tinner Hill Foundation to bring together a wonderful mix of musical talent and theater performance with access to food and drinks in a festive setting.  Don't miss this event!
Read "Everything You Need To Know," before coming out!
When:
Thursday, Friday and Saturday, 7:00 p.m.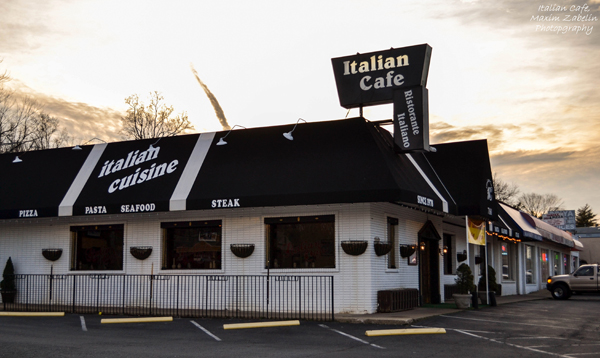 May 13, 14, 15, 20, 21 & 22
Doors open at 6:00 p.m.
Live music begins at 7:00 p.m. (See the entire list of musical guests.)
Live theater performance starts at 8:00 p.m.
Approximate end:  9:10 p.m.
(In the case of inclement weather, rain dates will be announced.  Please check this page for updates.)
Where:
The Italian Café (behind the restaurant, outside, under the stars)
 7161 Lee Highway
Falls Church, VA 22046
Opening Night Musical Guest
Michael Clem of Eddie from Ohio
Thursday, May 13, 2021 – 7:00 PM
For over thirty years, Michael Clem has been playing bass, singing and writing songs for the national touring act he co-founded, Eddie from Ohio.  Over that time, EFO has amassed a sizeable grassroots following, released nine CDs (all independently) & collected numerous Washington Area Music Association Awards.  Since 2008, with the band slowing down, Clem has relocated from Northern Virginia to Charlottesville where he's established quite a foothold in its musical scene, from session work to bluegrass gigs to forming his own acoustic trio, and cultivating a solo house concert circuit.  He even hosts a weekly Cville Songwriter Night on Mondays (during non-pandemic times) and continues to teach a songwriting course for The Front Porch (now on Zoom).
Following his 2016 second solo CD, Fifty Clementines, Clem and producer/duo partner Rusty Speidel kept busy during the Covid-strapped year of 2020 by recording Clem's latest EP, Rivannarama.
See the entire list of incredible musical guests.
The Parking Lot
By Adam Szymkowicz
Directed by Jayne L. Victor and Michael Donahue
Running time:  approximately 1 hour.
A comedy about married life!  A married couple, but will they stay that way much longer?  Some couples have the benefit of negotiating the ups and downs of marriage in private, and/or in therapy. But the pandemic changed all of that so J and Terry have decided to use a parking lot as the setting to answer a very critical question… should they get a divorce?
Imagine a married couple, played by a married couple, directed by a married couple in the parking lot behind a restaurant, in a play called The Parking Lot!  What could be better?
About the Directors, Jayne L. Victor and Michael Donahue
Jayne L. Victor (Director) is a longtime member of Providence Players and a past President. She has directed several productions for PPF including The Glass Mendacity, Auntie Mame and Moon Over Buffalo. In addition to directing, Jayne has performed on the PPF stage as well as other stages in the area.
Michael Donahue (Co-Director) has directed many shows for Providence Players including August: Osage County, The Front Page, Calendar Girls and House of Blue Leaves. Since 2009, he has acted and worked backstage for many PPF productions. Michael worked professionally in the theater from 1984 – 2000. He has an MFA in Theater Directing and was Artistic Director for Playhouse on the Square's Professional Theater for Youth in Memphis, TN.
About the Actors
Beth Gilles-Whitehead (J) is pleased for the opportunity to, once again, act with husband David Whitehead.  She most recently performed as Barbara Fordham in PPF's production of August: Osage County.  Other PPF roles include Mame Dennis in Auntie Mame (WATCH nomination), Charlotte Hay in Moon Over Buffalo, and Romaine Vole in Witness for the Prosecution (WATCH nomination).  Beth has extensive directing credits, including the PPF production of To Kill a Mockingbird (WATCH nominated for directing).  Beth directed All My Sons which received the Ruby Griffith Award for Overall Excellence.
David P. Whitehead (Terry) is so happy to be working with his beautiful wife, as his wife, in this production of The Parking Lot.  David is a veteran member of PPF, having played many roles including, most recently as Roy in last year's "theater under the stars" (behind the Italian Café) production of Lone Star.  He also performed as Frank in Mere Mortals, Walter Burns in Front Page and Antonio Salieri in Amadeus, which earned him a WATCH nomination for outstanding lead actor in a play.