Providence Players will produce The Parking Lot by Adam Szymkowicz, a comedy that explores the pros and cons of an actor, married couple wondering, "should we split or stay together?"  In addition, it is thrilled to partner with Michael Clem, Tinner Hill Heritage Foundation and Tinner Hill Music Festival to bring an incredible line up of musical guests to its outdoor theater adventure.  Get your tickets here.

May 13, 2021, 7:00 PM – Michael Clem (Get tickets now!)
For over thirty years, Michael Clem has been playing bass, singing and writing songs for the national touring act he co-founded, Eddie from Ohio.  Over that time, EFO has amassed a sizeable grassroots following, released nine CDs (all independently) & collected numerous Washington Area Music Association Awards.  Since 2008, with the band slowing down, Clem has relocated from Northern Virginia to Charlottesville where he's established quite a foothold in its musical scene, from session work to bluegrass gigs to forming his own acoustic trio, and cultivating a solo house concert circuit.  He even hosts a weekly Cville Songwriter Night on Mondays (during non-pandemic times) and continues to teach a songwriting course for The Front Porch (now on Zoom).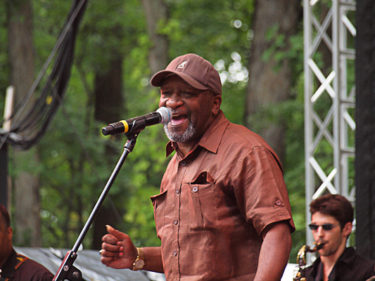 May 14, 2021, 7:00 PM- Anthony "Swampdog" Clark (Get tickets now!)
Award-winning, harmonica driven funky blues.  Anthony Clark is a world class musician who has performed, and recorded with some of the best local and national blues acts. Anthony started out playing the drums at the age of five, and by the time he was twelve, started listening to the blues greats. Musicians like Little Walter, Big Walter Horton, Paul Butterfield, and Sonny Boy Williamson, just to name a few.
May 15, 2021, 7:00 PM- Flo Anito (Get tickets now!)
Jazz vocalist/singer-songwriter. Having graced some of DC's biggest stages: Strathmore, Wolf Trap, Merriweather Post Pavilion, the Birchmere, Blues Alley, the Fillmore, Hamilton Live, and Bethesda Blues & Jazz – Flo Anito recently embarked on her first European tour, performing solo in the UK, Switzerland, Germany and Spain! A quirky, clever songwriter with a great big voice, that is in turn, sweet, sultry, powerful, and emotive, Flo's stage presence is undeniable. Classically trained in Voice, Piano, and Cello, raised on the stages of Summer stock musical theatre, and studying Music under Anthony Braxton and Alvin Lucier at Wesleyan University, Flo's sound is a rare hybrid. A Grand Prize winner on Ourstage, with multiple Wammy nominations for Best Pop/Rock Vocalist, Best Jazz Song, Best Jazz Group, Best Country/ Americana Group and Best Folk Group, come see why Flo Anito is wowing audiences internationally!
May 20, 2021, 7:00 PM- Eric Scott (Get tickets now!)
A vocalist and bassist. Washington, DC singer/songwriter and bassist Eric Scot has thus far had an interesting musical and life journey.  As an artist and sideman, he has toured internationally, sharing the stage with BB. King, Mavis Staples, Aaron Neville, REO Speedwagon, Pink Floyd's Roger Waters, and many more.  He's written, produced, and released four solo albums, and his music has been featured on ABC-TV, Showtime, Cinemax, The WB, as well as several indie and major motion pictures.  His singing voice has been featured in international and regional ad campaign for HGTV, NAT GEO, Ford Chevy, Jeep, Chrysler, DC Lottery, and many more.  He is a 15-time Wammie winner, as awarded by the Washington Area Music Association (WAMA).
May 21, 2021, 7:00 PM- Calista Garcia (Get tickets now!)
Indie folk/rock/singer-songwriter who performed on "The Voice."  Calista Garcia brings a mix of complexity and sophistication to her confessional musings that carry a hint of pop and blues. As seen on Season 16 of NBC's The Voice, her style harkens back to '70s classic acts such as Fleetwood Mac, the Eagles, Paul Simon and Joni Mitchell, but with a fresh modern twist.  Her debut extended play (EP) collection "Wild Woman" was released in April 2019 to much critical acclaim, garnering a nomination for "Best Roots/Country EP" in the 2020 Independent Music Awards. The project has also won multiple nominations and awards from International Acoustic Music Awards (IAMA), the International Songwriting Competition (ISC) and the Mid-Atlantic Songwriting Contest (MASC). Calista is currently working on her second record, A Beautiful World, scheduled for release in 2021.
May 22, 2021, 7:00 PM – Carly Harvey (Get tickets now!)
DC's Queen of the Blues, a mix of R&B/jazz/blues.  Based out of Washington, DC, Carly Harvey combines Blues, Jazz, Soul and Americana roots styles to create a unique sound that calls to mind Etta James, Bonnie Raitt, and Nina Simone, with a little Ella Fitzgerald thrown in for good measure. In July 2018, Carly was featured in Big City Blues Magazine as one of the youngest Blues artists to watch. She has had the privilege of sharing the stage with iconic musicians including Annika Chambers, Ron Holloway, Kebbie Williams, Ephraim Owens, Cory Henry, Kofi Burbridge, Junior Marvin, and Susan Tedeschi – an artist whose work has been foundational to her musical evolution.