Mainstage Season
And Then There Were None
By Agatha Christie
Considered one of the best murder mysteries ever written, And Then There Were None is based on Agatha Christie's best-selling novel. Ten strangers, apparently with little in common, are lured to an island mansion by a mysterious couple.  Over dinner, a record begins to play, and the voice of an unseen host accuses each person of hiding a guilty secret. That evening, one of the guests is found murdered by a deadly dose of cyanide.  The tension escalates as the survivors realize the killer is not only among them but is preparing to strike again… and again… and again.  Single tickets on sale now!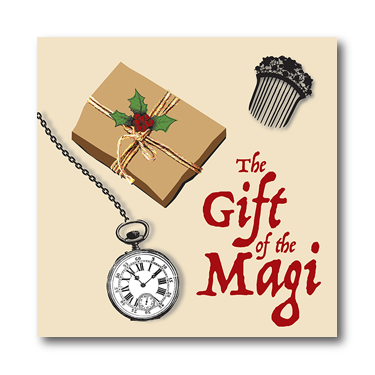 The Gift of the Magi
Adapted by Jon Jori
This heartwarming, romantic holiday favorite tells the story of Della and Jim, who are desperately in love with each other but also very poor. In their attempts to buy each other proper Christmas gifts, a strange twist of fate leads the couple to find the perfect gifts for one another — but at an unexpected cost. Though they may not have the perfect Christmas, the couple learns about the importance of the gift of love in this beautiful adaptation of the story by O. Henry.  An inspiring holiday feel-good story, suitable for the entire family!  Single tickets on sale now!
Picnic
By William Inge
On a sweltering Labor Day morning in a small Kansas town, the women of a quiet neighborhood on the wrong side of the tracks are preparing for the annual picnic. Their lives are disrupted when Hal Carter, a muscular and charming young drifter, hops off the freight train, and heads straight for Mrs. Potts' hospitable home.  Hearts are broken and lives are changed, as Hal's lively, dangerous, masculine energy wakes up the sleepy community.  William Inge's Pulitzer Prize winning drama explores themes of sexuality, repression, restlessness, and rites of passage.  Picnic won the New York Drama Critics' Circle Award for Best Play in 1953, and featured Paul Newman in his Broadway debut.  Single tickets on sale now!
Enchanted April
By Matthew Barber
In this gentle and romantic comedy, two London housewives pool their savings to rent a villa in Italy for a ladies-only holiday away, reluctantly recruiting a pair of difficult upper-class women to share the cost and the experience. Against the backdrop of a country still reeling from World War I, the women join together under the Mediterranean sun, seeking a necessary balm of sunshine and renewal.  Soon joined by the villa owner, husbands and lovers, the four women clash — and then begin to bond and bloom.  Enchanted April won the Outer Critics Circle Award for Outstanding New American Play in 2003, along with numerous Tony Award nominations.  Single tickets on sale now!
Providence PopUp Season
Bobby Gould in Hell
By David Mamet
This is Bobby Gould's day of reckoning. In Mamet's dark comedy, the conniving movie mogul from Speed the Plow awakens in a strange room – the waiting room of Hell. A loquacious interrogator in fishing waders enters. The interrogator castigates Bobby for a litany of past sins, but Bobby argues that he's not such a "bad guy." His earthbound girlfriend appears and gets carried away in her anger at Bobby's behavior.  In the end, Bobby is given a chance to save his soul, but what will he do with the opportunity?  David Mamet is the award-winning author of Speed the Plow, American Buffalo and Glengarry Glen Ross.  This play contains strong language and adult content. 
Venus in Fur
By David Ives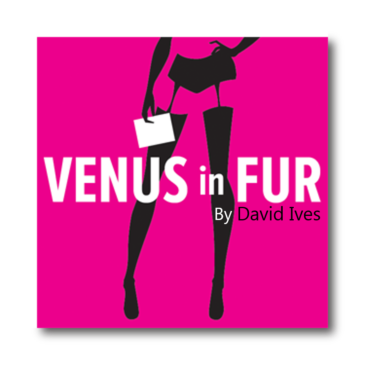 Thomas is a playwright and director, desperately in need of an actress. When Vanda arrives several hours late to her audition for a play based on a nineteenth-century erotic novel, Thomas is less than impressed. But Vanda's masterful performance flips the script on his expectations and turns the session into a tango for dominance between actress and director, woman and man, a provocative exploration of gender roles and the intricate dynamic of artistic collaboration.  Hailed as "seriously smart and very funny" by The New York Times, Venus in Fur is a laugh-out-loud study of the politics of sex and power that's guaranteed to charm and mesmerize.  This play contains strong language and adult content.