Join us for our 21st Season!
Lovers and Executioners
Take classic swashbuckling, blend it with romance and revenge and season it with an ingenious disguise and you've got all the elements for some great comedy. This "startlingly modern" tale about attempted murder and a woman's revenge concerns Bernard, who discovers evidence that his wife, Julie, has been unfaithful. He abandons her on a desert isle, expecting her to die. But she escapes, returns three years later disguised as a man to discover why and seek justice. Winner of the 1999 Helen Hayes Charles MacArthur Award for Outstanding New Play, this lively period comedy combines classic elegance with a resonant contemporary sensibility.
Order season tickets online now!
Performance Dates And Times
Thursday, Friday and Saturday 7:30 p.m.
October 5-20
Sunday Matinees 2:00pm
October 7 & 14
A Christmas Carol
By Charles Dickens
Adapted by Rob Zapple

St. Louis can get mighty cold in
December, especially when there's not enough food to go around. It was 1933, and times were hard. People were out of work, lost their homes, their families, and many lost hope. A Shakespearean actor and his manager run out of gas, and the townsfolk agree to supply them with some if they tell them the story of Ebenezer Scrooge, Bob Cratchit and Tiny Tim. Hope is born as the town jumps in as Dickensian characters amid bluegrass music and the redemptive spirit inspired by this timeless tale. This depression-era adaptation of Charles Dickens' classic truly brings this story to life.  Order season tickets online now!
Co-Produced by Providence Players and The Young Hearts
This special holiday treat will benefit the work of The Young Hearts, a group of amazing teens who raise funds to battle blood cancers and other diseases.  Half of all net proceeds from this production will be donated to Young Hearts Foundation in pursuit of their important mission. This year, The Young Hearts are raising money in support of the Leukemia and Lymphoma Society. For the past five years, over $40,000 has been generated to support  The Young Hearts and their important mission and PPF hopes to increase its support in 2018.
Performance Dates And Times
Thursday, Friday and Saturday 7:30 p.m.
December 7 – 15
Saturday & Sunday Matinees 2:00 p.m.
December 8, 9, 15, & 16
August: Osage County 
By Tracy Letts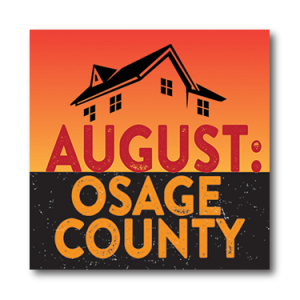 A missing father, a pill-popping mother and three sisters harboring dubious little secrets. When the large Weston family unexpectedly reunites after Dad disappears, their Oklahoma family homestead explodes in a maelstrom of repressed truths and unsettling mysteries. Mix in Violet, the drugged-up, scathingly acidic matriarch, and you've got a major play that unflinchingly—and uproariously—exposes the dark side of the Midwestern American family. Winner of the 2008 Pulitzer Prize for Drama and Tony Award for Best New Play, August: Osage County is one of the most riveting and critically acclaimed plays in recent Broadway history.  Order season tickets online now!
Performance Dates And Times
Thursday, Friday and Saturday 7:30 p.m.
March 29 – April 13
Sunday Matinees 2:00 p.m.
March 31 & April 7
Leaving Iowa
Called "a comedy with a surprisingly deep soul… simultaneously hilarious and touching," Leaving Iowa portrays Don's journey to return his father's ashes to his childhood home, only to discover that Grandma's house is now a grocery store. This father-and son road trip shifts smoothly from the present to Don's memories of the annual, torturous vacations of his childhood: the classic American summer vacation, which often meant being trapped in the back seat of a station wagon. Don's memories bring to life the people of his past and present, weave a tale of reconciling idealism with reality, and ultimately show us what it means to love one's family.  Order season tickets online now!
Performance Dates And Times
Thursday, Friday and Saturday 7:30 p.m.
May 31 – June 15
Sunday Matinees 2:00 p.m.
June 2 & 9
Season Ticket Holders:
How to Use Season Ticket Coupon Codes for Providence Players Performances (Download Word Document)
How to Use Season Ticket Coupon Codes for PPF Performances (Web Page)