Join us for a ton of laughs! Its opening weekend and tickets are available for all three performances this weekend. The Providence Players of Fairfax (PPF),  winds up its 19th season with Christopher Durang's Tony Award winning comedy, Vanya and Sonia and Masha and Spike. The production opens Friday June 2 and runs through June 17 at the James Lee Community Center Theater at 2855 Annandale Road in Falls Church.  Not for Young Audiences – Mature Themes and Language
Join Us For The Laughter!
Ticket Information:
Adults $20 Seniors (62+)/Students $17
All Seating is Reserved
Order Online (No Fee): www.providenceplayers.org/tickets/
Reserve by Email: providenceplayerstickets@cox.net
Reserve by Phone: 703-425-6782
Vanya and Sonia and Masha and Spike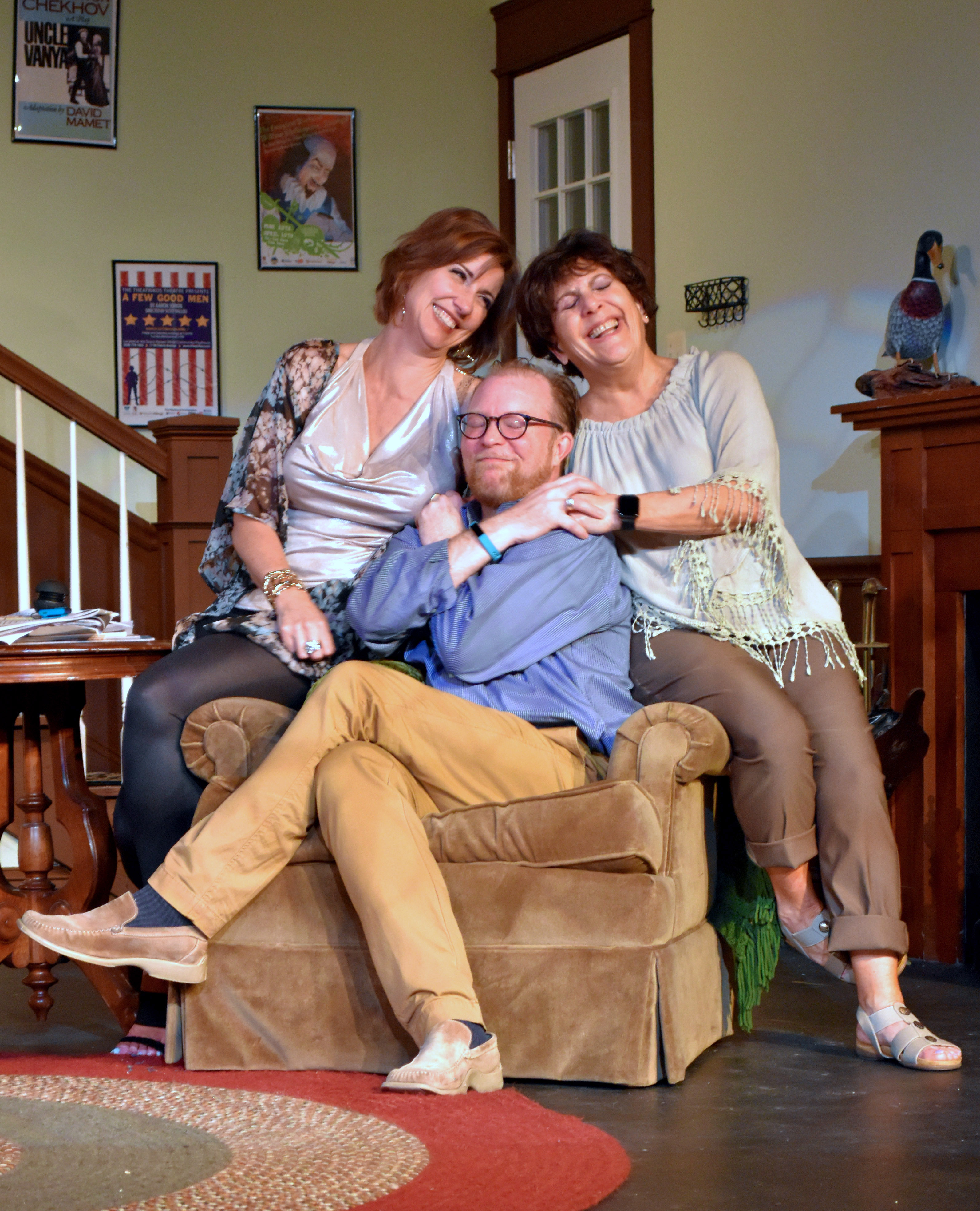 Master of comedy Durang blends middle-age despair, dashed dreams, and squandered hopes into a hilarious farcical comedy. Vanya and Sonia and Masha and Spike, skewers the classic dramas of Chekhov through an absurdist tale of family dysfunction. But you don't have to be a student of Russian literature to appreciate this hilarious play. Siblings Vanya and Sonia live a quiet life in the Bucks County farmhouse where they grew up. But when their movie-star sister Masha swoops in unannounced with Spike, her 20-something boy toy, an unforgettable weekend ensues. Add a clairvoyant cleaning lady, someone named Hootie Pie, a sweet young aspiring actress, and plans that could devastate the family, and you have a laugh-out-loud stage offering that will be a sure-fire audience favorite.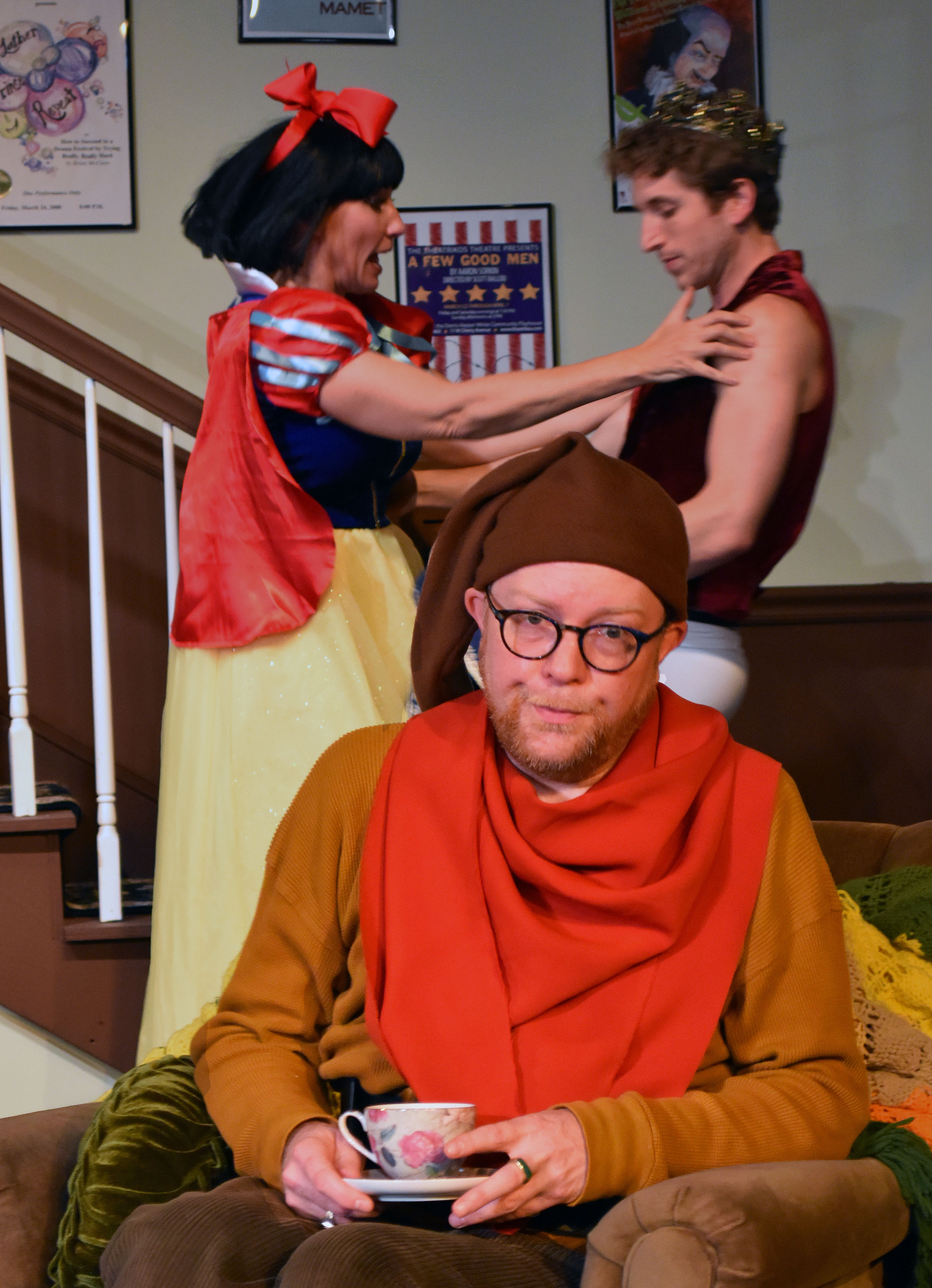 Nominated for six Tony Awards in 2013, Vanya and Sonia and Masha and Spike is one of the most lauded, beloved and decorated Broadway plays of recent years. The Broadway production won 2013 "Best Play" honors from all the major New York awards programs (Tony Awards, Drama Desk, Drama League and New York Drama Critics' Circle Awards) as well as numerous other awards.
The Providence Players production of Vanya is directed by Jimmy Gertzog whose 2012 PPF directorial debut production of Side Man garnered 10 WATCH Award nominations including nominations for Best Play and Best Director. Jimmy is a PPF Board Member and has been active with the company since its inception. He has artistic credits for lighting design, sound design, technical direction, and stage management for numerous PPF productions. He has also acted for the company.
THE CAST OF THE PROVIDENCE PLAYERS PRODUCTION OF VANYA AND SONIA AND MASHA AND SPIKE
Vanya – Christian Faulkner
Sonia – Jayne Victor
Masha – Connie Shabshab*
Spike – Ari Post
Casandra – Rachel Arling Samson*
Nina – Lindsey Doane*
 *Indicates Providence Players debut performance
Performance Dates and Times:
Thursday, Friday and Saturday 7:30 p.m.
June 2 – June 17
Sunday Matinees 2:00 p.m.
June 4 and June 11
Adults $20 Seniors (62+)/Students $17
Location: James Lee Community Center Theater, 2855 Annandale Road, Falls Church, VA 22042
Not for Young Audiences – Mature Themes and Language