Is it A Love Story? Yes, three Actually!
Is it a Murder Mystery? Yes, one that will slay you!
Is it a 1950's Cold War Espionage Thriller? Yes, with tongue firmly in cheek.
Above all else, it is a very, very funny, fast paced comedy!
Opens Tomorrow,  Friday- June 3rd Thru June 18th
At the James Lee Community Center Theater – 2855 Annandale Rd Falls Church
Tickets Here – Purchase Online for Best Seat Selection – No Fees!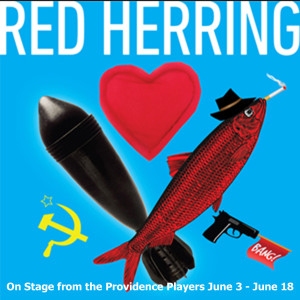 By Michael Hollinger
Directed by Beth Hughes-Brown
Love, laughter and espionage –the perfect evening out! Providence Players presents the zany spy farce/detective thriller/love story by award-winning playwright Michael Hollinger. Set in the 1950s, the play spoofs Red Scare era politics and culture. America's on the verge of the H-bomb, Dwight Eisenhower's on the campaign trail, and I Love Lucy's on Monday nights. Meanwhile, Senator Joe McCarthy's daughter just got engaged to a soviet spy, and a Boston detective has to find out who dumped the dead guy in the Harbor. Three love stories, a murder mystery and a nuclear espionage plot converge in this noir comedy about marriage and other explosive devices. (Not for young children – some bawdy humor and suggestive innuendo – PG13)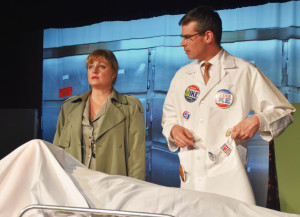 The Providence Players close their 2015-2016 season with a number of belly laughs from Michael Hollinger's comedy Red Herring. The production opens Friday, June 3rd and runs through the 18th at the James Lee Community Center Theater in Falls Church. Classified (highly) as a "comedic noir fable" Red Herring is a madcap mash-up of a spy thriller, hard-boiled detective story and romantic comedy. It's 1952 and America likes Ike and hates Commies. Frank, a rough-and-tumble G-man and his tough-as-nails girlfriend, policewoman Maggie, are caught in a deliciously tangled plot involving three love stories, a murder mystery and nuclear espionage. Senator Joe McCarthy's daughter just got engaged to a Soviet spy, and Boston detective Maggie Pelletier has to find out who dumped the dead guy in the Harbor — or else lose out on a honeymoon in Havana.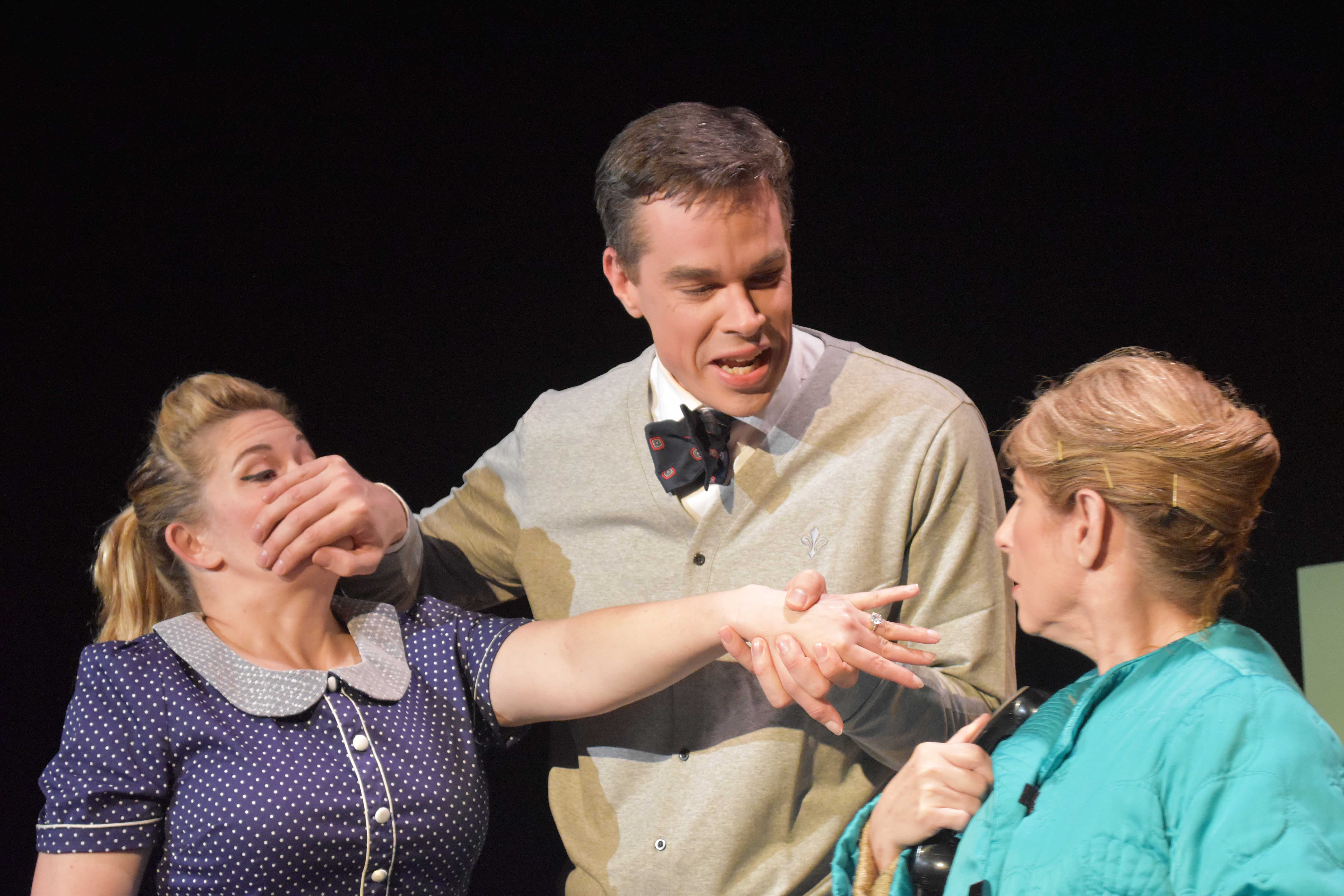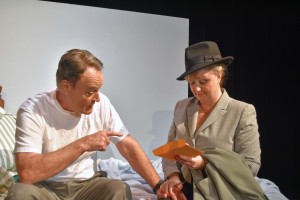 Over the course of two dozen, funny and surprising scenes, the play takes you from the fishing docks in Boston, to Senator Joseph McCarthy's home in Wisconsin, back to various locale's in 1952 Boston, and on to the South Pacific for a nuclear test. The show is fast paced and Director Beth Hughes-Brown has crafted a devilishly funny production.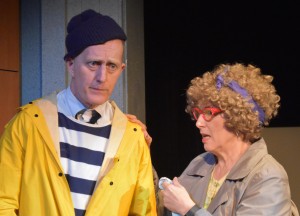 About the production Hughes-Brown says " We all need a good laugh (and not a sarcastic one, or one where you feel the need to check to see who's watching), but a good, life-affirming belly laugh. With that goal in mind, I've assembled some of the finest comedians I've come across in my theatrical career for your pleasure for  two hours of your life with thanks to Michael Hollinger, who really knows how to string words together to accomplish "the spontaneous sounds and movements of the face and body that are the instinctive expressions of lively amusement" – a.k.a., the Oxford Dictionary's definition of laughter! Red Herring is a romp of a show that will take you from bedroom to bedroom, to a fishing pier and a morgue, to a bar, hotel room and confessional, and of course a boat or two – all at the time of Senator Joe McCarthy's hearings that tried to rout the Red Scourge (Commies!) from our country. It's a who-dunnit and a love story at the same time – or rather, make that THREE love stories."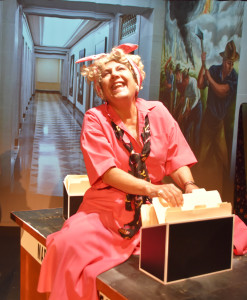 Providence Players Board President Jayne Victor, who appears in the production says "PPF Board Member John Coscia had seen Hollinger's play and suggested the company take a look at it as a possibility or this season. We vetted it at one of our monthly play readings and those present at the reading are still probably laughing. Fast paced, smart and very funny, we knew our audiences would love it."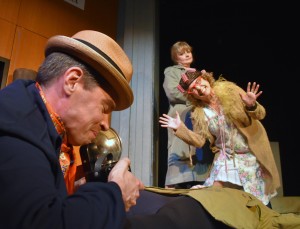 The play is challenging technically, particularly on a fairly small stage. "The challenge in this production is the multiple settings, 24 very fast paced scenes and the farcical timing of the play. Relatively simple settings, effective use of the entire stage, and the use of projection will help set the mood, place and pace of the show. Director Beth Hughes-Brown is a master at mounting this type of comedy and will have audiences in stitches with this production." says Chip Gertzog, Technical Director for the production.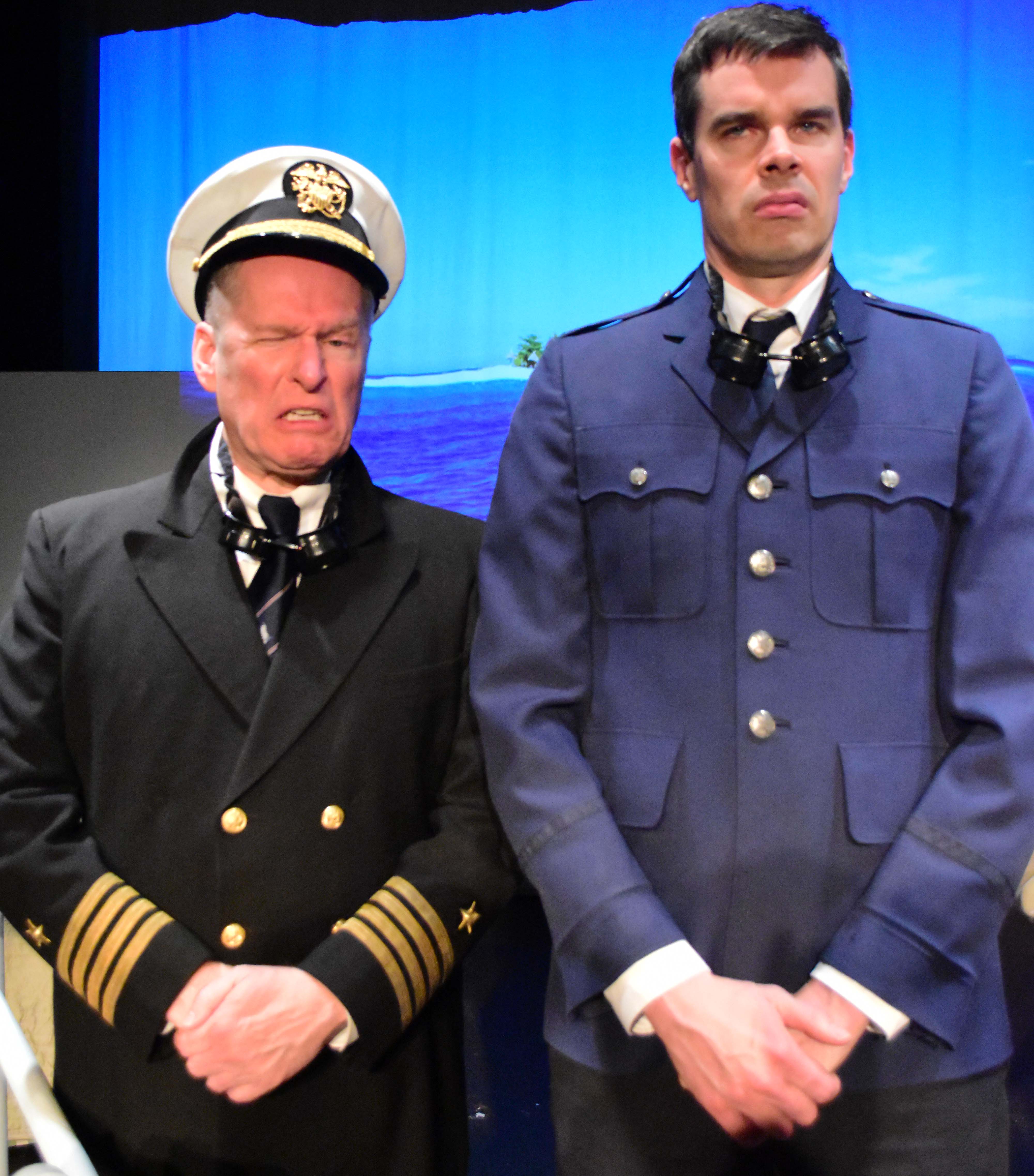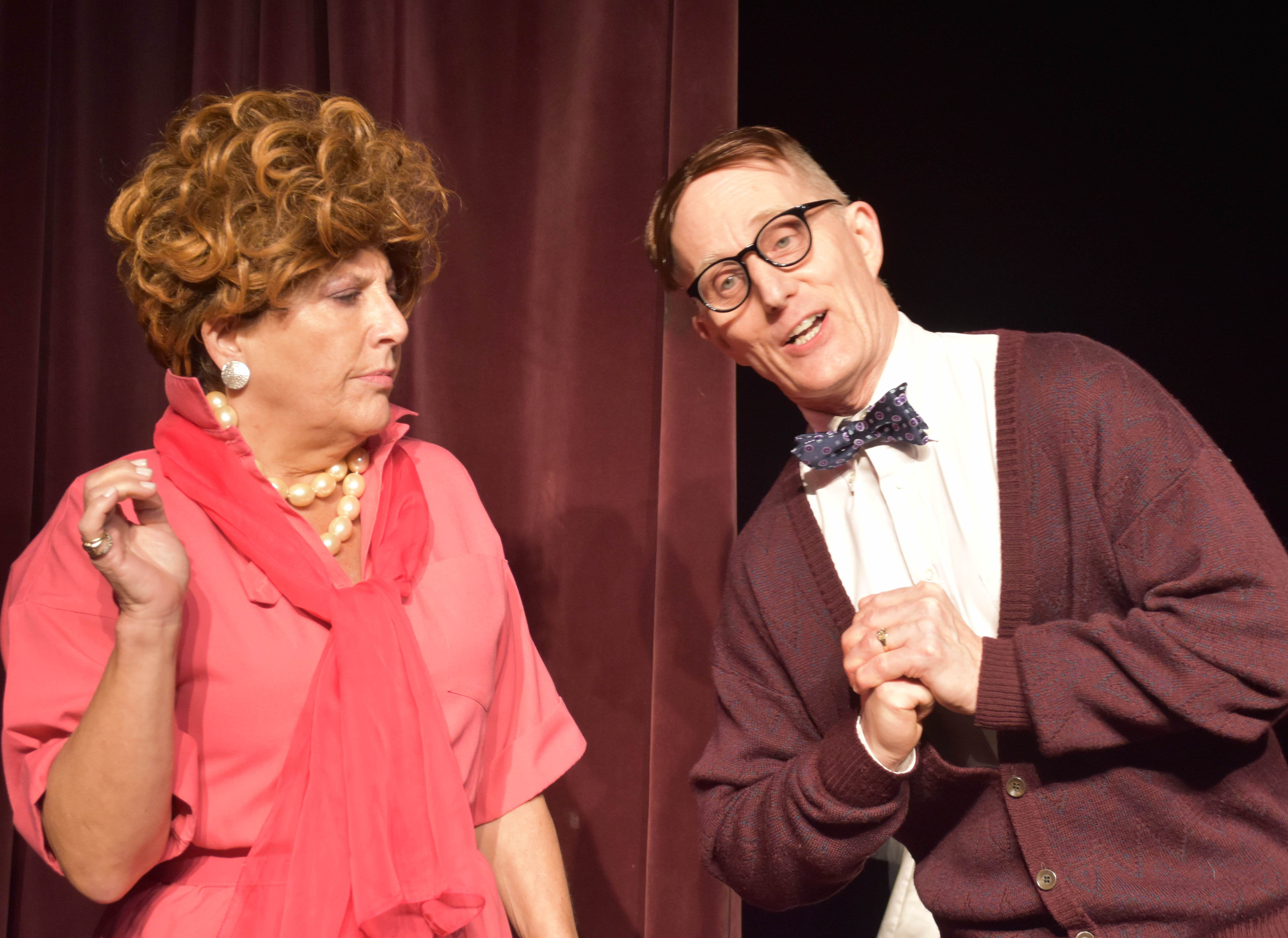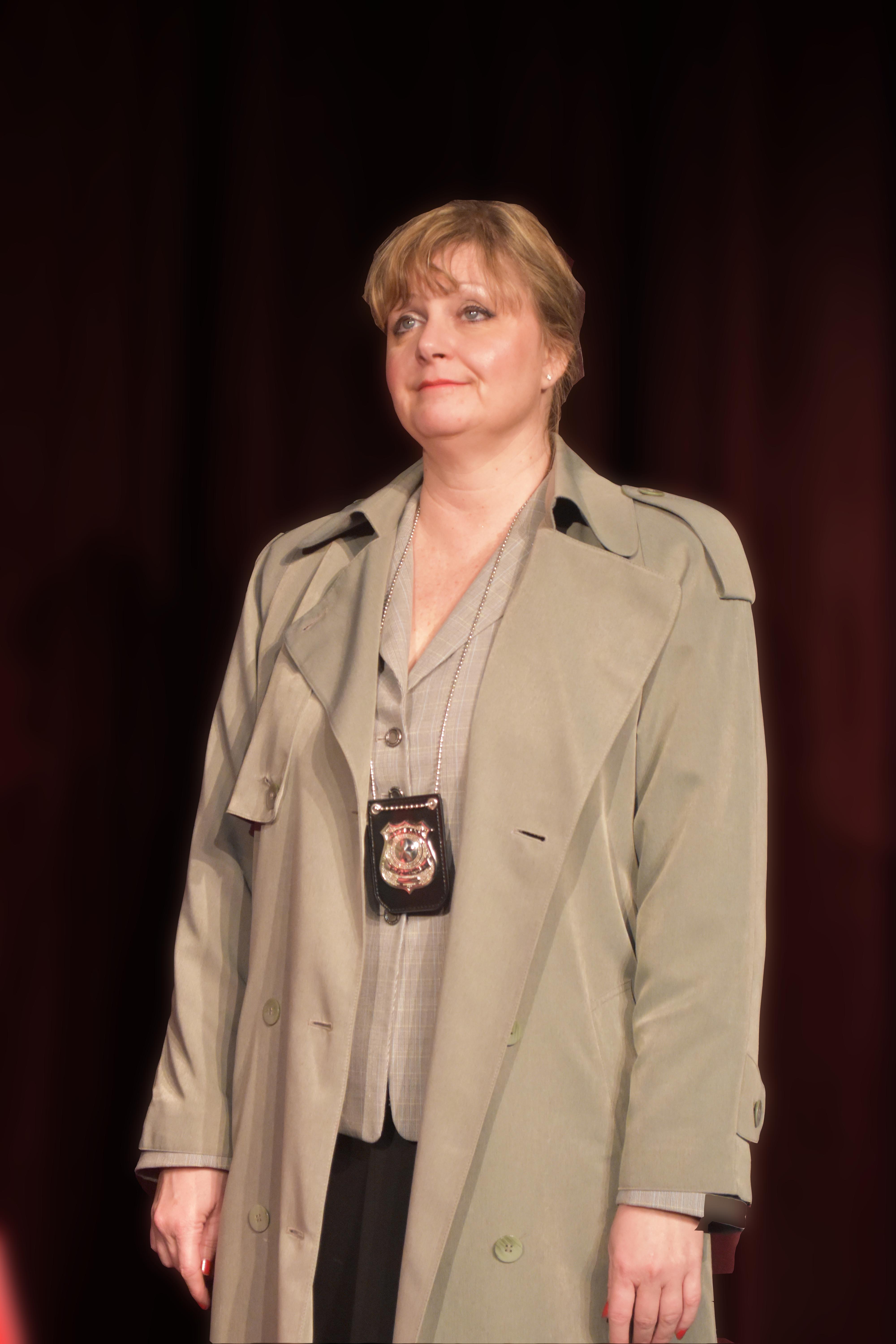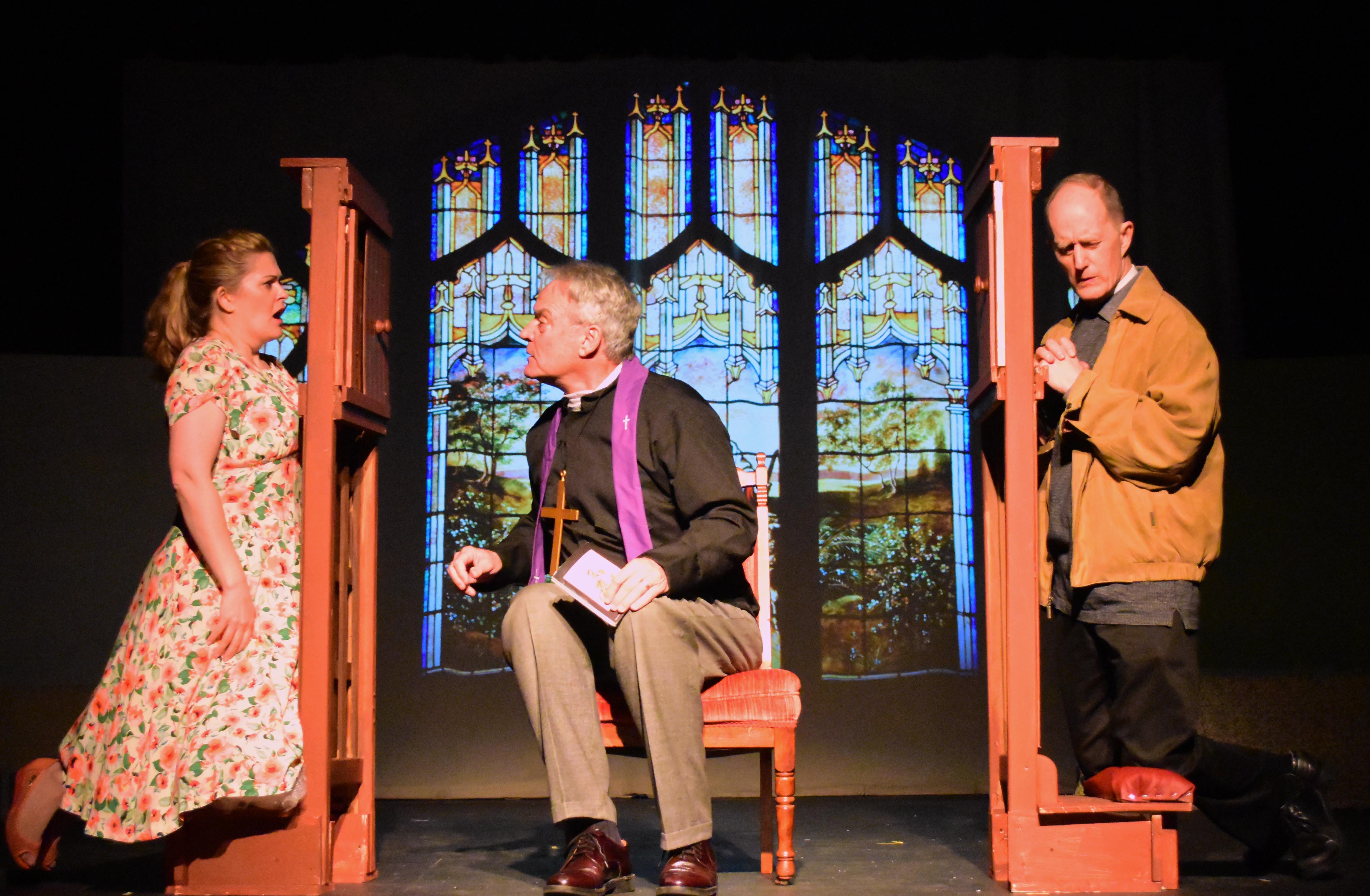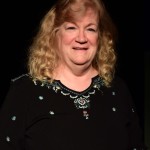 Beth Hughes-Brown (Director) has been making PPF audiences laugh both as an actress and as a director for 17 years. Previous directorial outings for PPF include Is He Dead?, Sleuth, Moon over Buffalo, A Christmas Carol, Witness for the Prosecution, Cash on Delivery, Arsenic and Old Lace, Play On! and Lend Me a Tenor. Some of Beth's favorite roles with PPF have included Cookie in Rumors, Olive the Lush in Big Tree Falls (for which she received a WATCH nomination), Veta Simmons in Harvey, Ouiser in Steel Magnolias, Delilah in Good Help is So Hard to Murder, Messenger 7013 in Heaven Can Wait, Annabelle in George Washington Slept Here, and Dolly Dibble in MacBeth Did It. As a director, her productions have garnered numerous WATCH nominations and awards. She is married to Tim the Sultry, mother to Katie the Entrancing and Annie the Prodigious.  By day, she is a government wonk.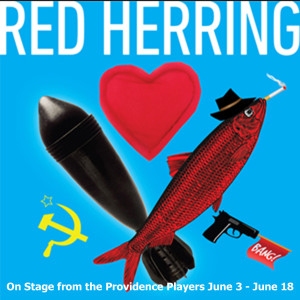 Performance Dates and Times
Thursday, Friday and Saturday 7:30 p.m.
June 3, 4, 9, 10, 11, 16, 17 & 18
Sunday Matinees 2:00 p.m.
June 5 & 12
At the James Lee Community Center Theater – 2855 Annandale Rd Falls Church