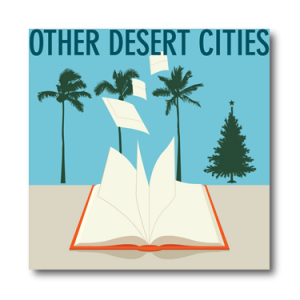 With a fresh coat of snow on the ground in the DC Metro area, the Providence Players are preparing to whisk you away to the warmer climes of the Palm Springs desert. PPF is less than a month away from opening Other Desert Cities a riveting new play that was nominated for a 2012 Tony Award for Best Play and was a Finalist for the 2012 Pulitzer Prize. This witty and thought provoking family drama strikes the perfect balance between comedy and drama and has been called "smart, supremely entertaining and richly satisfying".
The Providence Players opens Other Desert Cities on March 13th for a three week run. Tickets are on sale now here.
Let's meet the cast:
Polly Wyeth, portrayed by Tina Thronson
Tina has been seen often on the PPF Stage and has directed many of the Company's most outstanding productions. Over her 16 years with PPF, she has had lead and featured roles as Sabrina (The Skin of our Teeth, 2002), Mary Haines (The Women, 2005), multiple roles in It's a Wonderful Life, a Live Radio Play (2010), Patsy (Sideman 2012) and was featured in Cash on Delivery (2004), and You Can't Take it With You (2013).  Tina has directed the PPF Productions of Born Yesterday, 12 Angry Men, The Man Who Came to Dinner (which won two WATCH awards), Steel Magnolias, The Laramie Project and Dinner with Friends, spanning from 2002 to 2014 of PPF theater history.  Tina has also performed many backstage roles with distinction and is a longtime PPF Board Member and Past President.  In Other Desert Cities, Tina is wearing two hats, as actor and director, although not the original plan for the production, she is wearing both with great distinction.
Polly, wife of Lyman, mother of Brooke and Trip, and sister to Silda, is a bright, sharp, funny woman with class and a strong sense of who she is.  As the family members relate to each other, and as with most mothers, there is no mistaking her importance to the dynamics of this family.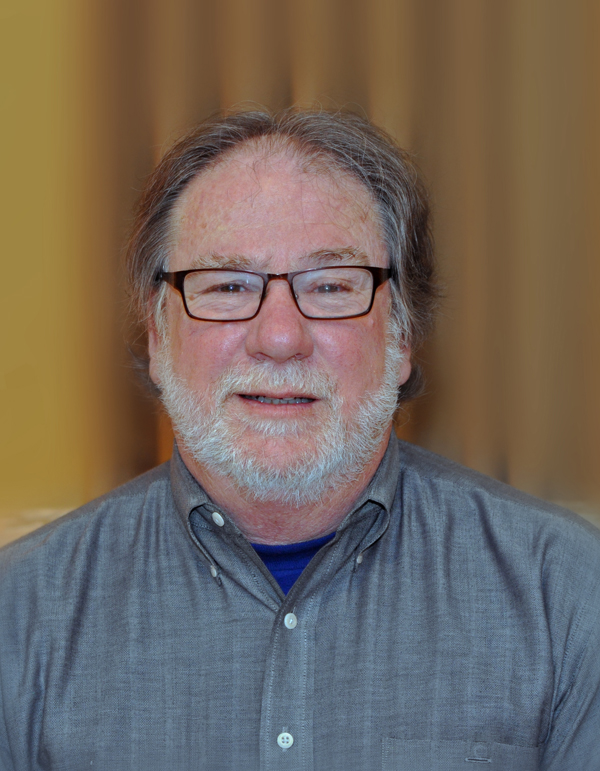 Lyman Wyeth, portrayed by John Coscia
John has been seen often on the PPF stage, performing with great distinction in many award winning plays as lead and featured actor.  Favorite roles include (but are not limited to)  Grandpa (You Can't Take it With You, 1998 and 2012), Harry Brock (Born Yesterday, 2002), Juror #8 (Twelve Angry Men, 2005), Tom (I Never Sang for my Father, 2006), Kit Carson (Watch Nomination, The Time of your Life, 2006), Peppino (Saturday, Sunday, Monday, 2007), Gal (Rough Crossing, 2008), The Father et al (The Laramie Project, 2010), Joe (The Shadow Box, 2011), and Gene (Sideman 2012).  John has been nominated and won many WATCH awards for his acting, set design and set construction with PPF.  In 2014, John marked his directorial debut with the play, Of Mice and Men, which has been WATCH nominated for many awards, including best play and best director.  He is also an original and current member of the PPF Board of Directors.
Lyman Wyeth, family patriarch, loving husband and father, is a man who describes himself as having traditional American family values, and who has had much success in his life, while remaining true to the value he places on his family relationships.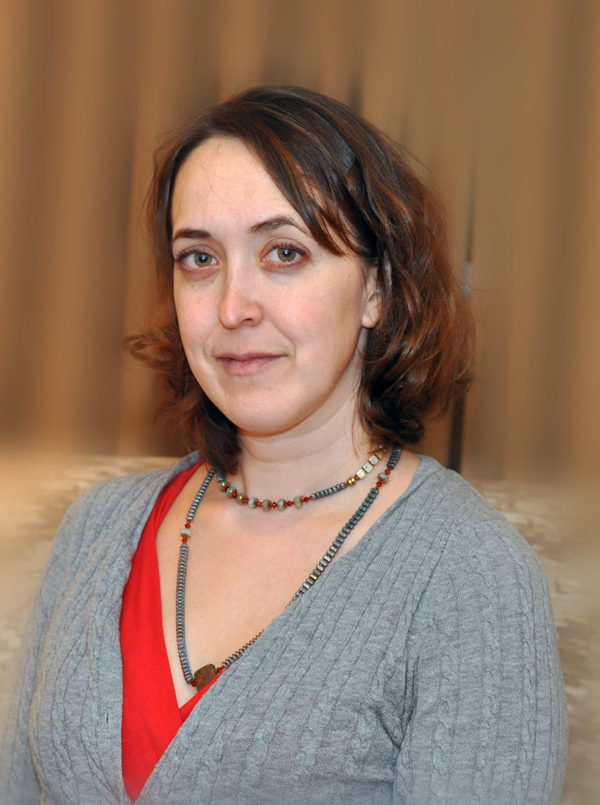 Brooke Wyeth, portrayed by Andra Whitt
Andra has fluctuated between onstage performances and backstage roles.  Onstage, she has performed as Claire (Rumors, 2014), Essie (You Can't Take it With You, 2012), Terry (Sideman, 2012) and Sally Cato (Auntie Mame, 2011), in each role to great acclaim and entertaining effect. She has served as properties and stage manager/crew for PPF.  Andra also serves on the PPF Board of Directors and is an indispensable member of the Company, giving her time and skills in some way to each production, for this one, the audience gets once again to see her in another stellar performance.
Mercurial, smart, funny, engaging, Brooke Wyeth can be seen as the family keeper of memories whose journey to understanding her relationship with her family is an essential part of the story for her and for the audience to enjoy and experience.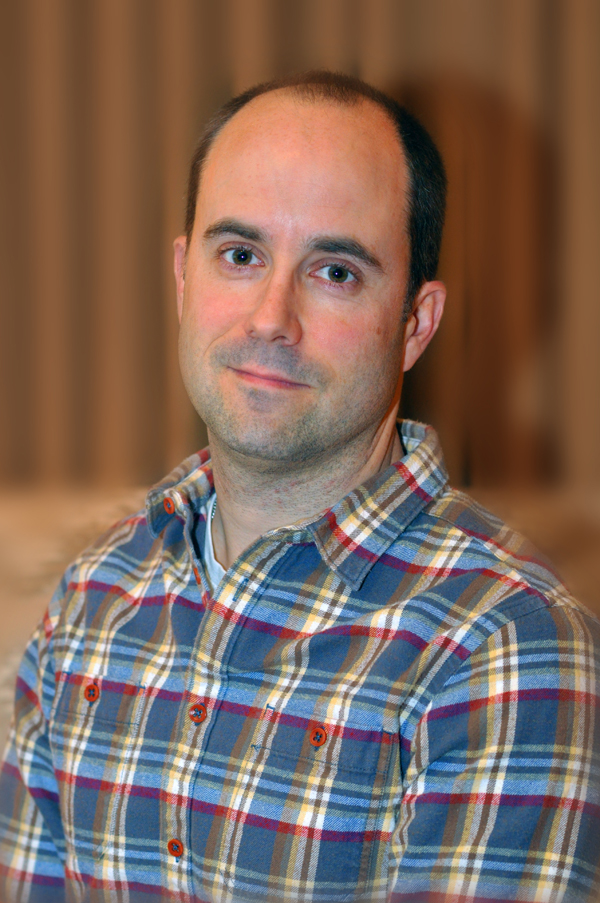 Trip Wyeth, portrayed by Bobby Welsh
Bobby has engaged PPF audiences in prominent featured roles for the last five years and has created an indelible impression in each in his character portrayals.  He has been featured as Perry (Waiting in the Wings, 2010), Ito (Auntie Mame, 2011), Father (Best Christmas Pageant Ever, 2012), Jonesy (Sideman, 2012), and Whit (Of Mice and Men, 2014).  His portrayals have been thoughtful and authentic in varied character roles and he has greatly enhanced each play he has performed in for the audience and his fellow actors.  Previous community theater roles include Sancho Panza, Man of La Mancha, and The Mysterious Man, Into the Woods.  Bobby has also been indispensable in production roles for PPF, backstage and in the tech booth.
Trip Wyeth, a loving son and brother, is a character of many dual qualities, well educated, under achieving, fun loving with some personal demons, who has a good sense of life's priorities and the good sense to remind his family of them every once in a while.  Every family needs a Trip, to keep them grounded in the here and now.
Silda Grauman, portrayed by Barbara Gertzog
Barbara has performed many roles for PPF, including comic turns as a wily bank customer (The Good Doctor, 2004), a scheming fortune teller (Elmira, Good Help is So Hard to Murder, 2007), the mean cousin (Chick, Crimes of the Heart, 2003), a snobbish matron (Mrs. Upson, Auntie Mame, 2011), a British dominatrix (Mrs. Cowper, Cash on Delivery, 2003) and a lusty landlady (Is He Dead, 2013).  She was also featured as Billie Dawn (Born Yesterday, 2002), Maggie Cutler (The Man Who Came to Dinner, 2004), and Rosa Peppino (Saturday, Sunday, Monday, 2007).  Barbara has also directed the PPF productions of Heaven Can Wait,  The Women and The Shadow Box (Ruby Griffith "Best Play" award winner and WATCH nominated Best Play) and performed numerous other production roles for the company.
Aunt Silda is a character who has experienced many hard knocks, most of her own making.  She is smart, irritating, knowing in a self-deluded way, full of hard edges, humor and love in her own Silda style.  Spending some time with the Wyeths and Aunt Silda will entertain, amuse, and provide an evening of great theater.
Other Desert Cities is a great way to spend an evening losing yourself in the words and characters of a terrific play.  ODC has multi-faceted characters and is the story of a family whose relationships and revelations will be entertaining and riveting.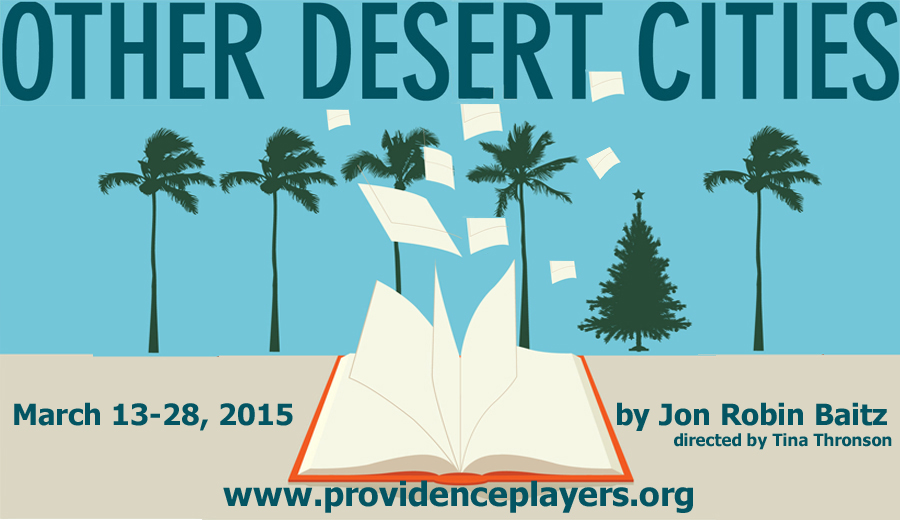 Performance Dates And Times
Thursday, Friday and Saturday 7:30 p.m.
March 13, 14, 19, 20, 21, 26, 27 & 28
Sunday Matinees 2:00 p.m.
March 15 & 22
All Performances at:
The James Lee Community Center Theater
2855 Annandale Rd Falls Church VA 22042
Tickets On Sale Here