Last Week – Final Three Performances
Don't Miss Your Chance to Laugh With Us!
And Check Out Our 2014-2015 Season Lineup Below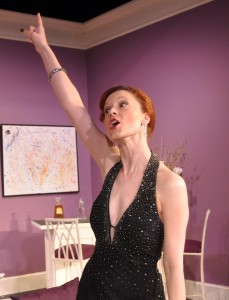 We would like to say "it ain't so" but Rumors is closing this coming Saturday June 14th.
Just three chances left to see this hit production:
Thur, Fri and Closing Night Sat This Week at 7:30 PM
DCMetroTheaterArts.com reviewer Francine Schwartz echos audience sentiments with a GLOWING  5 Star "Its' A Blast" review.  She sums it up with "Providence Players of Fairfax's Rumors is a blast! Rumor has it that you will have a belly-laughed filled time in the theatre. And rumor has it that Mr. Simon would be beaming! The Providence Players of Fairfax wring every possible laugh out of it. The zingers fly everywhere, and Director Liz Mykietyn and her hilarious and hard-working cast make sure those funny one-liners land-and land they do. At the performance I attended, the audience was howling! So if you need a good laugh or several dozen-make your way to the James Lee Community Center." See Francine's DCMTA Review Here.
Come laugh with us this closing week: Thursday, Friday and Saturday at 7:30 PM – ONLINE TICKETS HERE –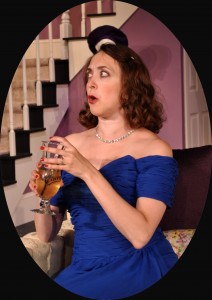 At the James Lee Community Center Theater
2855 Annandale Rd Falls Church 22042
Adults $20 Seniors/Students $17  ONLINE and At The Door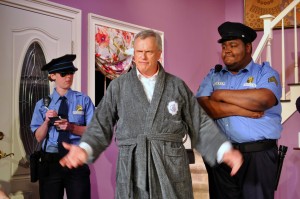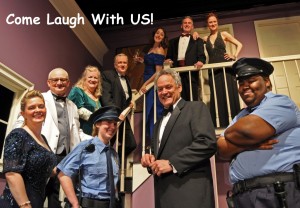 Announcing A Fabulous 2014-2015 Season from The Providence Players
We are thrilled to announce another great season for 2014-2015, filled with outstanding variety including classic drama, a ton of laughter, fantasy and parody.  We hope you will join us for this great lineup. Season tickets are on sale now and offer maximum price savings, lots of flexibility (buy your season tickets now, choose the performance you will attend later) and the best seating PPF has to offer. As usual, our holiday production is not part of our season package, but you can add tickets to the holiday show with your season order now when you purchase by mail or later when they go on sale online.
Join Us For A Great 2014-2015 Season – Order Season Tickets Online Here
or
Order your Season Tickets and Holiday Show Tickets by Mail Using the Form Found Here
AN AMERICAN CLASSIC
Of Mice and Men, by John Steinbeck
One of Steinbeck's most acclaimed works, this American classic chronicles four days in the lives of migrant workers, George and Lennie.  Unlikely friends, they move from town to town hoping to work and save enough to own their own piece of land.  But Lennie stirs up trouble, and George must choose between his friend and his dream.  This vivid picture of the Great Depression conveys a tale of friendship, loneliness and unfortunate circumstances for even "the best laid schemes of mice and men." Tony award nominated and winner of Best Play by the New York Drama Critic's Circle.
Performance Dates and Times
Thurs., Fri., and Saturday 7:30 p.m., October 3, 4, 9, 10, 11, 16, 17 & 18
Sunday Matinees 2:00 p.m., October 5 & 12
A HOLIDAY TREAT FOR THE ENTIRE FAMILY
The Lion, the Witch and the Wardrobe, by C. S. Lewis
Four children, evacuated from London during World War II, explore their new country home.  Lucy, the youngest, stumbles upon a curious wardrobe, climbs in and discovers a magical forest in the land of Narnia.  The land is under the power of a White Witch, and soon Peter, Susan, Edmund and Lucy must lead an entire kingdom in a fight for good.  This popular and heart-warming tale is full of mystical creatures, talking animals and Aslan, the great lion and ruler of Narnia.  A holiday treat that is good for the entire family.
 Performance Dates and Times
Thurs., Fri., and Saturday 7:30 p.m., December 12, 13, 18, 19, & 20
Saturday and Sunday Matinees 2:00 p.m., December 13, 14, 20 & 21
TONY AWARD WINNING SEARING COMEDY
Other Desert Cities, by Jon Robin Baitz
In this searing comedy, young writer Brooke Wyeth returns home to Palm Springs to celebrate Christmas with her famous and politically-connected parents, brother and aunt.  When she announces her plans to publish a tell-it-all memoir of crucial events in the family's past, she brings to light secrets, intrigue, fear and a surprising twist that even she can't fathom.  This riveting new play was nominated for a 2012 Tony Award for Best Play and a Finalist for the 2012 Pulitzer Prize.
Performance Dates and Times
Thurs., Fri., and Saturday 7:30 p.m., March 13, 14, 19, 20, 21, 26, 27, & 28
Sunday Matinees 2:00 p.m., March 15 & 22
HILARIOUS COMEDY PARODY 
The Glass Mendacity, by Maureen Morley and Tom Willmorth
What do you get when you put the characters of A Streetcar Named Desire, The Glass Menagerie and Cat on a Hot Tin Roof in the same room?  A hilarious comedy that parodies some of Tennessee William's most popular southern dramas.  It's Big Daddy's birthday and the entire blended family have gathered at Belle Reve to celebrate with sweet tea, cheese balls, cards and a brutish, unfettered, southern charm.   If you don't know these plays, don't fret.  These off-kilter and dysfunctional family shenanigans can be enjoyed by all!
Performance Dates and Times
Thurs., Fri., and Saturday 7:30 p.m., May 29, 30, June 4, 5, 6, 11, 12, & 13
Sunday Matinees 2:00 p.m., May 31 & June 7
Don't Miss Out on our Hit Production of Rumors
 and Join Us for A Great 2014-2015 Season!