Mayhem Ensues As the Herdman Kids Collide with Christmas
A Funny, Heartwarming Holiday Classic For The Whole Family
December 7th Thru December 16th
Tickets sold online and at the door.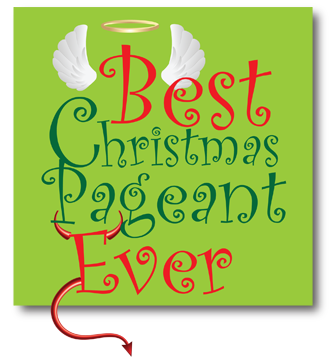 At The James Lee Community Center Theater
2855 Annandale Rd Falls Church, VA 22042
Performance Dates and Times
Thurs, Fri and Sat Evenings 7:30 pm
December 7, 8, 13, 14, 15

Sat & Sun Matinees 2:00 pm
December 8, 9, 15, 16
Always Affordable: General Admission Seating – $15
Tickets May Be Purchased Online
By Leaving A Voicemail At: 703-425-6782
Or Purchased at the Door
A Funny, Heartwarming Holiday Classic – For The Whole Family 
The Herdmans are the worst kids in the history of the world; they lie, steal and cheat. Now they have taken over the churches' annual Christmas pageant!  The entire town has gathered in anticipation, waiting to see the Herdmans ruin Christmas – or will they?  This funny, heartwarming, holiday tale has become a classic.
Great Theater for A Great Cause – Co-Produced with The Young Hearts Foundation
This special holiday production will benefit the work of an amazing group of teens who raise funds for The Leukemia and Lymphoma Society to battle blood cancers and other diseases. Half of all net proceeds from this production will be donated to Young Hearts Foundation in pursuit of their important mission.
This production is underwritten, in part, by Virginia Commerce Bank