A Night Under the (Lone) Stars!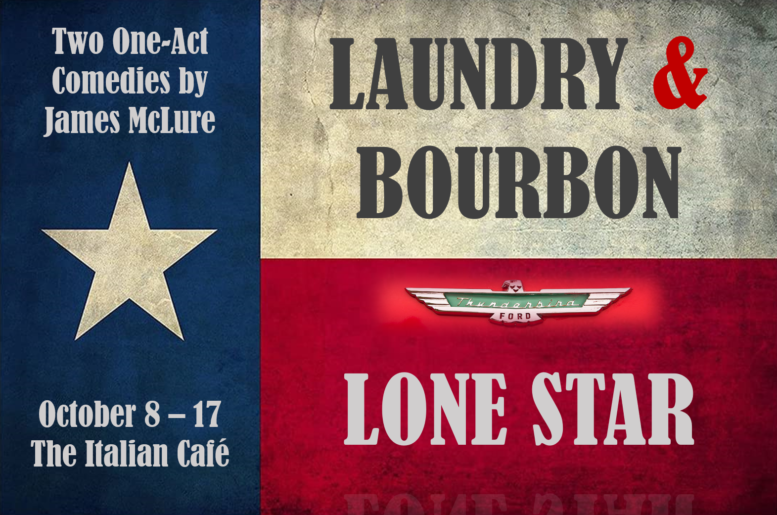 You have tickets to A Night Under The (Lone) Stars.  This is your comprehensive list of everything you need to know to help ensure you enjoy your evening with us.
First, all activity is in accordance with regulations from the Governor of the Commonwealth of Virginia, Virginia Department of Health, and the Center for Disease Control (CDC).  Visit our Safety Precautions for Live Performances page for more information
When:
Doors will open at 5:30 p.m. (come early to choose your socially distanced space)
Live music begins at 6:00 p.m. (Gretchen Purser and the Lone Star band will perform from 6-7 p.m.)
Live theater performance starts at 7:00 p.m.
No intermission (Restrooms inside the Italian Café will be available, but we encourage you to visit the restroom before the show begins.)
Approximate end:  9:00 p.m.
Where:
The Italian Cafe' (behind the restaurant, outside, under the stars)
 7161 Lee Highway
Falls Church, VA 22046
(please do not call the restaurant for information related to this event, please call our ticket line at (703) 425-6782.)
Parking:
Parking at The Italian Cafe is limited, though some spots are available for patrons.  Street parking is available after 5 p.m.(Summerfield Rd, Cavalier Trail and Winchester Way), and parking across the street in the drive way up to the the Budget Inn and behind Luzmary's Bolivian restaurant (not in front).  Also, there is covered, garage parking near Pizza Orzo (a few blocks away).  (Please park at your own risk.)
Bring With You:
A comfortable chair for each attendee (no other chairs are available or provided)
A mask for each attendee (required to wear unless eating or drinking)
A small table for food and beverages (not required)
Please check the temperature before you leave home and dress accordingly
Blankets, as needed (October evenings tend to be chilly)
Please, no outside food or drinks
When You Arrive:
Wear your mask (upon entering)
Choose your 6'x 6' square (socially distanced from other squares – see photo)
Pick up your meal and drink tickets
Food and Beverages:
Boxed dinners are provided by Dickies BBQ in Fairfax.

Meat dinner includes: pulled chicken sandwich with BBQ sauce, slaw, chips, cookie and a bottle of water.
Vegetarian meal includes: Caesar salad, Mac and cheese, creamed spinach, chips, cookie and a bottle of water.

Drink tickets can be exchanged for beer, wine or non-alcoholic beverages, supplied by The Italian Café.
Sprits or cocktails can be purchased from your server at your own cost, supplied by The Italian Café.
Following the performance, The Italian Café will remain open for patrons, in accordance with regulations from the Governor of the Commonwealth of Virginia and the Virginia Department of Health.
Important Reminders:
Stay socially distanced from others when moving around.
There will be no intermission between performances of Laundry and Bourbon and Lone Star, so please plan accordingly.
Enjoy the event!
About the Band: 
Gretchen Purser and The Lone Star Band –  Gretchen is a reformed political hack turned bar singer.  This is her first production with Providence Players and she's excited to join the parking lot party.  Gretchen resides in Alexandria with her husband Craig and three children.  Post pandemic she can be found playing the bar scene in and around Old Town Alexandria.