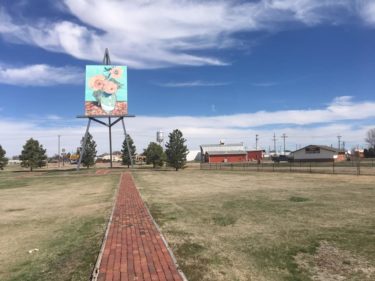 Looking for the "Road Trip Memories" Blog Page?  Go here.
In celebration of our final mainstage production of our 21st season, Leaving Iowa, I invite you to share in our journey. Leaving Iowa is a funny, touching, inspiring show about how our trip through life and memories of our adventures shape our relationships and perspectives. I know that whether you took regular road trips as a child or an adult, or even planned that perfect road trip that never quite came to fruition, you've taken some time to reflect on what those journeys meant to you — how they shaped who you are today.
We want your story.
We have launched a weekly photo/story sharing contest:  "Road Trip Memories."  It will give you an opportunity to share your personal road trip photo and story and become part of the Leaving Iowa experience. And yes, there's a prize!
How it works
On Providence Players' social media pages, we will post the contest announcement: Facebook, Instagram, Twitter and LinkedIn.   Please respond in the comments or tag Providence Players with your own road trip photo accompanied by a short story of what that trip meant to you. In order to qualify, please post only one photo and a short story of no more than 250 words.
Weekly winners will be featured on Providence Players' social media and on our blog site each Monday.  The week before opening (Memorial Day, May 27), we will draw from the weekly winners a grand prize winner who will win four (4) tickets to the show and a $50 gift certificate to the Italian Cafe!  All (appropriate) submissions will be featured in the lobby or even on stage as part of our production! Of course, weekly and grand prize winners will receive special recognition.
Our entire production team is excited to embark on this journey with you and regardless of whether you enter the contest or not, we hope to see you at the show, opening May 31st and running until June 15th. For more info about the show, go here.  Or, get your tickets now for the best seats!
A select group of posts – if not all – will be added to the "Road Trip Memories" blog site.
Not sure what to post? Don't worry, the cast and crew will be posting their own examples.  Not on social media? No problem! You can email your submission to info@providenceplayers.org
Wishing you a great adventure,
Julie Janson, Director of Leaving Iowa