By Tim Clue and Spike Manton
Directed by Julie Janson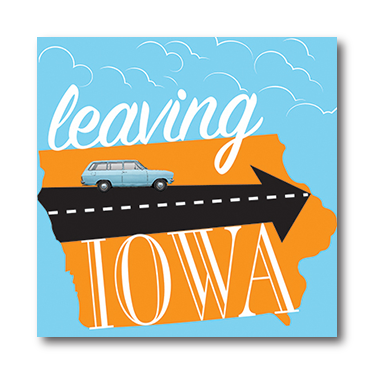 Called "a comedy with a surprisingly deep soul… simultaneously hilarious and touching," Leaving Iowa portrays Don's journey to return his father's ashes to his childhood home, only to discover that Grandma's house is now a grocery store. This father-and son road trip shifts smoothly from the present to Don's memories of the annual, torturous vacations of his childhood: the classic American summer vacation, which often meant being trapped in the back seat of a station wagon. Don's memories bring to life the people of his past and present, weave a tale of reconciling idealism with reality, and ultimately show us what it means to love one's family.
Performance Dates And Times

Thursday, Friday and Saturday 7:30 p.m.
May 31 – June 15
Sunday Matinees 2:00 p.m.
June 2 & 9
Become a season ticket holder for significant savings off the single show ticket price. Season tickets are convenient and flexible. Choose early for the best seat selection or choose when you know when you want to go. We can help you make changes if you need to attend a different performance after you have made your reservation. Tickets for "The Gift of the Magi" a new take on the classic story, are available for purchase separately and are not included in the season package. The season runs from October 2019 to June 2020.  Get your season tickets now!