The President's Note: by Nick Manicone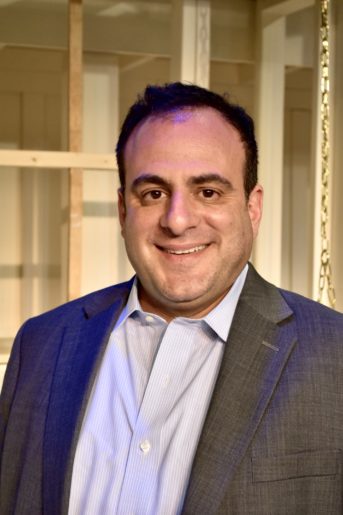 Dear Providence Players Members:
It was great to be back and to see so many of you at our world premiere of The Beatle Club this past month.  Our successful run showed that theater can safely return to the James Lee Center and that our community can start to find its new "normal." It's a welcome milestone. 
Next up will be our Holiday show, with popular children's book character Junie B. Jones in Jingle Bells, Batman Smells. This will also be the main stage directorial debut of Sarah Baczewski for Providence Players. The play is a funny, spirited show with laughs for children and adults alike. It's also a perfect opportunity to get more involved with us as an actor, member of the creative team, crew member or usher – we need your talents!
We're also interested in your thoughts about The Beatle Club, Miss Junie B. Jones, our upcoming season, our COVID protocols – anything that affects your enjoyment of our performances and participation as a member.  If there's anything on your mind, please feel free to reach out to me directly at maniconen@gmail.com. Thank you, as always, for your support of Providence Players.   
Best regards,
Nick Manicone
President, Providence Players of Fairfax
Celebrate the Holidays with Junie B. in Jingle Bells, Batman Smells
By Allison Gregory
For the uninitiated, Junie B. Jones is the main character in a series of 28 books by Barbara Parks. She is excitable, sassy, and quirky. She isn't the model child – she is described (in great understatement) as "a work in progress." Yes – she makes mistakes. Yes – she can be rude. Yes – she gets into mischief. Yes – she is hilarious. This spunky little first grader has also won hearts around the world and the books are bestsellers here in the U.S. and internationally!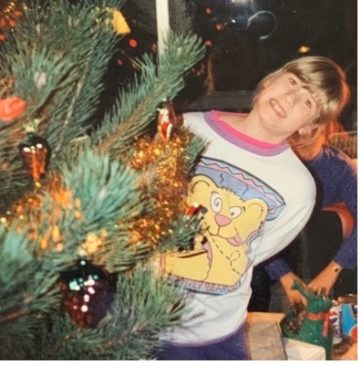 One of the best books in the series has also been written for the stage by Allison Gregory. Join us to see how Junie B. "celebrates" the holidays in her own, inimitable fashion in Junie B. in Jingle Bells, Santa Smells directed by Sarah Baczewski. 
Will the class sing-along be a success or a bust? What will Junie B. do when she draws the name of that busybody, snitch May for the Secret Santa gift-exchange? Will the Holiday spirit prevail? Bring the family along to find out as Providence Players presents another great holiday production!
Operating Support Grant Awarded to Providence Players by ArtsFairfax
by Janet Bartelmay
Providence Players has been awarded a competitive Operating Support Grant of over of $10,000 for fiscal year 2022 from ArtsFairfax, Fairfax County's designated local arts agency. The grant will be used to pursue its mission of providing an entertaining and affordable quality theater experience to the community while providing an opportunity to residents to participate in all aspects of theater production. Previous grants have been used to increase production values and to expand our offerings to include "Pop Up" productions as well as outdoor theater.
Each year ArtsFairfax distributes roughly $500,000 in county funds to arts organizations and artists of all disciplines. The purpose of the Operating Support Grant Program is to maintain organizational stability as a platform for becoming more resilient and adaptable to change and growth.
With special thanks to the Grant Writing Committee, the fiscal year 2022 grant represents one of the largest awards ever made to Providence Players!
Spotlight: Sarah Baczewski – Director of Junie B. in Jingle Bells, Batman Smells
by Tina Thronson
Was it destiny that Sarah Baczewski, a new director to Providence Players, would choose this theater company to join?
Sarah is a self-described theater nerd. She was in her first community theater play at the age of 12 and continued performing in Washington state through her school years. She received a theater degree from Whitman College and subsequently took a yearlong certification program at the Seattle Film Institute. So, naturally, she moved to Los Angeles.
In L.A. she shifted her focus to the film and TV industry and worked in operations and film development for 12+ years, before switching careers to fundraising for nonprofits in 2018. When asked if she missed a more creative outlet, she replied, "I still loved live theater but actually saw development as very creative – development as storytelling." Her environmental nonprofit offered her the chance to move to Washington, D.C. She made her move in November 2019 and within four months D.C. had locked down due to the Coronavirus.
Although she is currently enjoying a new job with an organization focused on reform of the justice system in D.C., Sarah was finally ready to meet people outside of work and to get involved in community theater. After some work with the Greenbelt Arts Center and the Arlington Players, she spotted our call for directors to direct a Zoom Pop Up production, made her pitch to the Board and was selected. The result was the hilarious one-act Boredom, Fear, and Wine by Craig Pospisil about the effects of being stuck at home during the lockdown.
She loved working on the show. "The Providence Players team was very supportive." She is delighted to be supported again while directing Junie B. in Jingle Bells, Batman Smells this holiday.
Was it destiny that she would join the Providence Players? Who knows?
In an odd twist of fate, young Sarah's first theater experience, at the age of 12, was taking classes at the Seattle Children's Theater. Coincidentally, at the time it was the theater home of both members and directors Beth and David Whitehead. Funny how things turn out but whether it was destiny or coincidence, we are lucky to have Sarah join us.
The Unveiling of the James Lee Historical Marker
by Kevin Harnisch
Have you ever stopped to read a commemorative plaque on the side of a building or a special sign that turns out to be a historical marker? Next time you visit the James Lee Center, you can!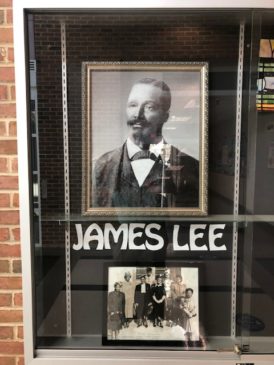 We have been honored to be part of the James Lee Community for over 18 years! On October 2nd, Board members were privileged to participate in the celebration of the 'Unveiling of the Fairfax County Historical Marker' in front of the James Lee Center.
The James Lee Elementary School opened in 1948. It was built on land purchased in 1866 by African American James Edwin Lee (1839-1919), who was born free. In 1945, James Lee's son sold a portion of the original property to the Fairfax County School Board to build a school for Black children. When complete, it was the first Black school in Fairfax County with indoor plumbing, heating, a classroom for each grade, an auditorium, library, cafeteria and clinic.
The school closed in 1966 when Fairfax County integrated its schools. The majority of James Lee students were integrated into Fairhill, Pine Spring, Stenwood and Woodburn elementary schools. The original school building remains, is now part of the James Lee Community Center, and the auditorium is now a theater. In fact, upon request by the County, Providence Players members helped design the existing theater which required renovation of the original auditorium.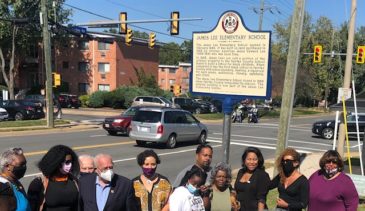 On sunny October 2nd, we were proud to gather together to unveil this historical marker and to celebrate and honor Virginia's and Fairfax County's African American history. This marks a special place in the history of the earliest Black landowners in Falls Church, and for their descendants who are still present and active in the community today. In fact, Jean Grant, and other descendants of the James Lee family, actually unveiled the marker. The emcee for the event was Providence District Supervisor Dalia Palchik, and we were joined by U.S. Congressman Gerry Connolly, the James Lee Council, Tinner Hill Foundation Founder Edwin Henderson, several County executives, and the first and last students to attend the new elementary school!
This historical marker reminds us that Black history is American history. So please stop by, read the inscription, and consider the legacy of this little school building to the community.
Help Wanted: An Opportunity for Members to Get Your Art On!
By Mike Donahue
Dear Members,
In the post-pandemic reboot, many people have reassessed their priorities. We hope this includes re-igniting your artistic fire and readiness to feed your artistic spirit. Here is your opportunity to GET YOUR ART ON!  At present we are in need of volunteers for the holiday production.  Specifically, the holiday show production team is looking for volunteers to assist with the following:
Stage management
Costumes
Lighting design
Hair & Make up
If have interest in assisting, please send an email to members@providenceplayers.org.
Providence Players has presented main stage productions, smaller live and Zoom "Pop Up plays, as well as outdoor events. In the New Year we intend to send out a member interest survey. With the information we collect, our producers will include your volunteer information and reach out to you as opportunities present themselves.
Getting your volunteer interests into our database is our latest undertaking to engage our member family. Together we will continue to serve our community by presenting quality theatre. So now is the time to Get Your Art On!
Providence Players at Play
Member Event: Pictures from The Beatle Club Opening
Enjoy these photos from the recent opening event for The Beatle Club.
A Final Shout-out for The Beatle Club
by Susan Kaplan
Our first production of the season was a thought-provoking "memory play," the world premiere of The Beatle Club. Not only did the production garner wonderful reviews but audiences loved the play and encouraged their friends to come see it as well. Seating was socially distanced, the audiences were enthusiastic and we were delighted.
Under the creative direction of Michael Donahue, a talented cast and crew brought the work of playwright Teresa Sullivan to life on our stage. Sophia Manicone, Han Nguyen, Caden Mitchell and Joe Neff charmingly and adeptly portrayed the members of the Beatle Club. Bill Bodie, Mike Sarisky and Jewel Orem Schrader rounded out the cast playing the adults in their lives. Wonderful performances, supported by a first-rate production team, brought a story of hope and love to our audiences.
We are very proud of this production!
Upcoming Event: Happy Hour (In-Person) Tuesday, November 9, 2021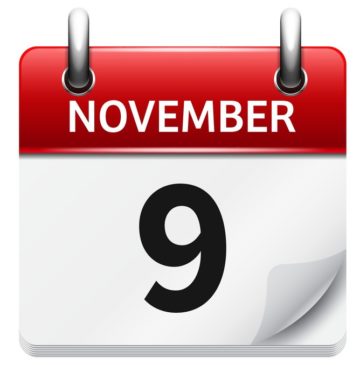 Thankful to be Together Again – Please join us for an in-person Providence Players Happy Hour on Tuesday, November 9, from 6:00-8:00 PM, at Liberty BBQ in Falls Church! The address is 370 W Broad St., Falls Church, VA 22046.  High tops in the front will be reserved.  Come mingle, chat, nibble and sip with some friends you may not have seen for a while!  We can't wait to see you!  In order to have adequate resources, please RSVP at least one day before the event via email members@providenceplayers.org  Make sure you save the date and remember, only members can attend! So, if you need to, make sure you renew or join.
Save the Date:  Providence Players Holiday Event, Saturday, January 8, 2022
Please save the date for Saturday, January 8, 2022.  We will celebrate the New Year together.  Hope you can join us!
Member Updates
(L-R) Members Chip Gertzog, Kevin Harnisch and Sarah Harnisch.

Providence Players Goes West – Long time members, Kevin and Sarah Harnisch, had the pleasure of meeting up in Utah with their good friend (and fellow founding member) Chip Gertzog. They were on separate trips to visit national parks and their paths intersected at Arches and Canyonlands in Moab. Chip, well known to us as an avid and gifted photographer, was about halfway through his cross-country photo journal trip of 21 states in 40 days, while Kevin and Sarah were taking their trip across Colorado and Utah. Unfortunately, they just missed founding member Mike Dazé and his family (Mike, Beverly and Jordan) who were also making the grand tour of some of the national parks.  Not sure what was happening here but your WebLetter Editor is very grateful they have all returned home to Virginia!

Members Janet Bartelmay and Sara Bennett.

Providence Players at Play – Helping Out for Charity – The Hamburglar (Janet Bartelmay) and BFF Ronald McDonald (Sara Bennett "call me Reggie") were on hand to represent the Ronald McDonald House at this year's Ryan McLaughlin Memorial Golf Tournament. The Young Hearts Foundation, frequent co-producers and supporters of holiday shows, partnered with our local Ronald McDonald House at INOVA, which provides housing for families who travel far from home for their child's medical care.  Needless to say, our friends spent a lot of time careening around in a golf cart together and taking selfies with the golfers and volunteers.  As for the fundraiser, the participants and supporters of the golf tournament donated funds to outfit the newly expanded Ronald McDonald House facility with everything from new comforters to refrigerators to computer tablets. Thanks to generous donations from community members, over $11,000 worth of items were purchased!
Welcome back renewing members:  John Barclay Burns, Angela Cannon, Mona Kay Helper, Chuck O'Toole and Leah Nylen, Chris Persil, Mary Lynn Rynkiewicz, Mike Sarisky, Thomas Udlock. 
New members:  Marjorie Clark, Carol McDevitt, Jewel Orem Schrader and Kenneth Zabielski.  Welcome to Providence Players!
If your membership is lapsed and you wish to renew, you can click here.
Final Curtain?
(Have an update you would like to share with your fellow members?  Please send an email to members@providenceplayers.org with the subject line "Member Update" and we will include it!)
(In a show with another company?  Join our Facebook Group page.  Share the news!)
Click here to see a list of previous WEBLetters.
WEBLetter Editor:  Tina Hodge Thronson (send a message to Tina)