A remarkable director and cast present The Gift of the Magi.  Opens Friday, December 6.
MEET THE DIRECTOR
Beth Gilles-Whitehead (Director) was most recently seen on stage with PPF as Barbara in August: Osage County.  Last year she directed A Christmas Carol, and before that the multiple WATCH nominated productions, To Kill a Mockingbird (nominated as best director) and All My Sons, which received the Ruby Griffith Award for All Round Production Excellence, their top award. Her other acting work includes: Bananas in The House of Blue Leaves, Mame Dennis in Auntie Mame, (WATCH nomination) Charlotte Hay in Moon Over Buffalo, M'Lynn in Steel Magnolias, Meg in Crimes of the Heart and Romaine Vole in Witness for the Prosecution, (WATCH nomination). She has a BA in theatre from the University of Washington, Seattle and an MFA in theatre from Cornell University.  Her favorite degree is wife of David and mother of her four kids and their awesome spouses and soon to be grandmother.
MEET THE CAST
(in order of appearance)
Alex Marshall (Jim) is thrilled to be making his debut with PPF.  Before moving to Virginia last summer, he worked professionally in theatre production in California for 13 years focusing the last few years in video. Some of his past credits include work on Ain't Too Proud, Amélie, and Passing Strange (Berkeley Repertory Theatre), as well American Idiot (BRT, Broadway) and Bring it On! The Musical (Alliance Theatre).
Anand Tripathi (Digsby) is fairly new to the acting world, although his heart has always been there. He also does amateur standup comedy, and some of his jokes are even funny, sometimes to other people too.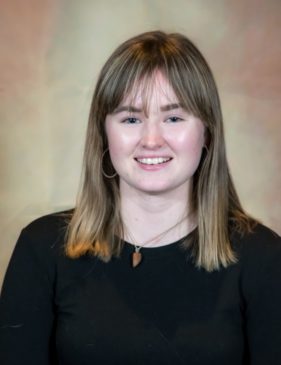 Jessica Singley (Della) is a sophomore theatre major at George Mason University. She is so excited to make her debut at PPF with The Gift of the Magi. Most recently, she was a part of the Mason Player's Originals! at GMU. Other theatre credits include Mamma Mia!, Beauty and the Beast, Steel Magnolias, The Diary of Anne Frank, and The Wizard of Oz.
Emily-Grace Rowson (Dot) received her BA in Theatre from Christopher Newport University, and is thrilled to be returning to PPF's stage after making her debut as Constance in Lover's and Executioners last year. Previously, she has also contributed her scenic artwork to PPF's productions of L&E, Leaving Iowa, and To Kill a Mockingbird. She is also known across social media as "egdramaqueen" for her costumes, cosplays, and tutorials. She works as a Substitute Teacher for FCPS and a freelance artist and performer.
Lindsey Morris (Clarice) is a member of the Board of Directors and Marketing Team for PPF. Community theatre credits include Harvey (LTA), Phantom Tollbooth (PFF), and Vanya and Sonia and Masha and Spike (PPF). Lindsey graduated from Muhlenberg College in Allentown, PA where she performed in numerous productions including Uncommon Women and Others, The Last Days of Judas Iscariot, and A Midsummer Night's Dream. She attended the Virginia Governor's School for Theatre and currently works as a communications professional in Tysons, VA.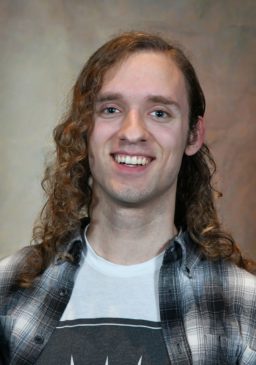 Thomas Udlock (Art/Ensemble) has been onstage and behind the scenes several times. You might have seen him as Young Scrooge and Topper in PPF's A Christmas Carol or the Second (French) Merchant in Britches and Hose's A Comedy of Errors. If you looked extra carefully, you might even have seen him working tech for PPF's Leaving Iowa, Bobby Gould in Hell, and And Then There Were None. When he's not doing theatre, he likes to create his own performance space through his hobbies in film, music, and unicycling while juggling chainsaws (maybe a slight exaggeration on the last one).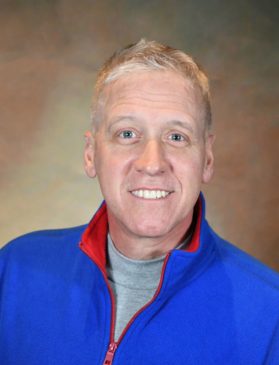 DS "David" Rawlings (Bootman) comes to us courtesy of the US Army where he is currently stationed at the Pentagon.  He is proud to be cast in this ironic and thought-provoking production.  This is David's second show with PPF  Prior to this production he was in August: Osage County (as Steve Heidebrecht, PPF), Sacrifice (as the Lieutenant, LTA), and before moving here in September 2015, he performed in many plays and musicals including Sweet Charity (ensemble) and Lucky Stiff (ensemble) at Soldier's Theater in Vicenza, Italy.  David has two beautiful daughters and three amazing grandchildren.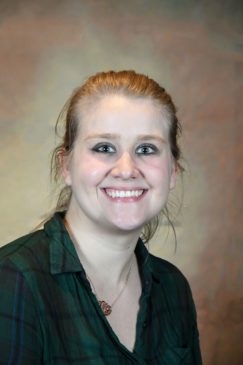 Mandi Ellis (Shopgirl) Mandi Ellis is beyond excited to be make her PPF debut. A Christmas show has always been on her theater bucket list and she is thrilled to be a part of this production. She's always had a passion for theater and has been exploring the community theater world for the last few years. Her most recent role was this past summer as GJ Waverly in ACCT's production of Southern Hospitality. Some of her other favorite roles have been Ellie Dunn in Heartbreak House, Vera in The Odd Couple (Female Version) and Laura in The Glass Menagerie. 
Robey Manno (Madame Vodaskaya) is delighted to serve in two capacities on this lovely show as props mistress and onstage as Madame Vodaskaya. Most recently at PPF she co-chaired props with the incomparable Janet Dueweke for August Osage County and appeared in both To Kill a Mockingbird and Moon Over Buffalo.  Many thanks to Beth Whitehead for this opportunity and eternal gratitude for Dave Manno as well as Mom for their love and patience.
Judi Deatherage (Ensemble) is grateful to be part of this year's PPF holiday show.  Previous fun with PPF includes A Christmas Carol (charwoman, solicitor), The Best Christmas Pageant Ever (Mrs.Slocum) and behind the scenes of The Lion, the Witch and the Wardrobe.
Earle S. Greene (Ensemble) is very excited to be making his PPF debut.  He last appeared in RCP's production of Annie as Cordell Hull/Ensemble.  Prior acting credits include MCP's production of A Tuna Christmas (Various roles); The Renaissance Theatre's (Lynchburg) production of The Homecoming (Rev. Dooley); Evita, MCP (Ensemble); Seussical, RCP (Mr. Mayor); The Crucible, RCP (Thomas Putnam), as well as several other productions both in the U.S. and abroad going back to the early 80s.  He was also American Reporter #21 in the Will Smith movie, Ali.  Despite this breakout role, his film career has not taken off.
Gunner Moskowitz (Boy/Ensemble) is a 6th grade student at Oakton Elementary School. This is his debut performance on stage at PPF. He performed a monologue from Huckleberry Finn in his first recital and is a student at Lopez Studios, Inc., a performing arts preparatory school in Reston, VA. In addition to acting, Gunner enjoys hanging out with friends, video games, swimming, and running. Gunner is dedicating his performance to his friend, David, who recently succumbed to his battle with brain cancer.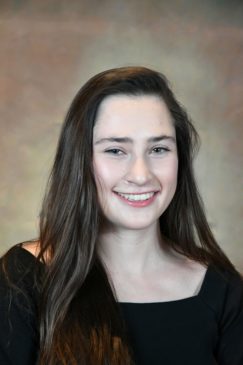 Louisa Stanwich (Ensemble) is excited to make her PPF debut in The Gift of the Magi. Louisa's theatre acting credits include Madeline's Christmas, The Velveteen Rabbit, The Audition, and Grease. Louisa was also a member of the ASU Women's Chorus at Arizona State University. Recently, Louisa participated as an extra in one episode of Homeland (television).  In addition to acting, Louisa enjoys photography, happy hours with her work crew, ordering Chinese food and watching shows with her family.
Sarah Maurer (Musician) is thrilled to be returning for her second production with PPF after having an incredible time playing bluegrass fiddle for last year's production of A Christmas Carol. As a multi-instrumentalist musician, Sarah has played and sang with numerous children's and adult choirs as well as several local Praise and Worship bands. She is loving being a part of The Gift of the Magi and is especially enjoying the hints of Russian and Irish music later in the show.

Guide to Abbreviations: ACCT – Aldersgate Church Community Theater; CFTC – City of Fairfax Theater Company; LTA – Little Theatre of Alexandria; PPF – Providence Players of Fairfax; RCP – Reston Community Players; TAP – The Arlington Players; WATCH – Washington Area Theater Community Honors;