Is that what bluegrass music, St. Louis
and Charles Dickens have in common?
(I never would have guessed.)
Providence Players of Fairfax and The Young Hearts present
A Christmas Carol
by Charles Dickens
Adapted by Rob Zapple
Directed by Beth Gilles-Whitehead
 Though placed in 1930's Midwest, there is nothing "depressing" about this new take on this classic tale of redemption.  St. Louis is mighty cold in December, especially when there's not enough food to go around. Times are hard. People are out of work, lose their homes, their families, and many lose hope. A Shakespearean actor and his manager run out of gas, and the townsfolk agree to supply them with some if they tell them the story of Ebenezer Scrooge, Bob Cratchit and Tiny Tim. Hope is born as the town jumps in as Dickensian characters amid bluegrass music and the redemptive spirit inspired by this timeless tale. This depression-era adaptation of Charles Dickens' classic truly brings this story to life.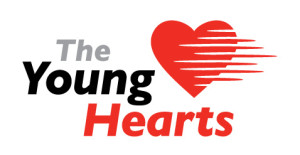 This special holiday treat will benefit the work of The Young Hearts, a group of amazing teens who raise funds to battle blood cancers and other diseases.  Half of all net proceeds from this production will be donated to Young Hearts Foundation in pursuit of their important mission. This year, The Young Hearts are raising money in support of the Leukemia and Lymphoma Society. For the past five years, over $40,000 has been generated to support  The Young Hearts and their important mission and PPF hopes to increase its support in 2018.
Performance Dates and Times
Thursday, Friday and Saturday 7:30 p.m.
December 7 – 16
Saturday & Sunday Matinees 2:00 p.m
December 8, 9, 15 & 16
Ticket Information:
All Tickets $17
All Seating is General Admission
(First Come, First Served)
The James Lee Community Center Theater
2855 Annandale Road Falls Church VA
Order Online (No Fee): www.providenceplayers.org/tickets/
Reserve by Email: providenceplayerstickets@cox.net
Reserve by Phone: 703-425-6782