And Meet California Suite Director Beth Gilles-Whitehead
Neil Simon Comedy to Close PPF's 20th Anniversary Season
The providence players close their 20th anniversary season with Neil Simon's humorous confection in four separate comedy play-lets with one common thread. Four couples from different cities travel to California over the course of a year and stay in the same Beverly Hills Hotel suite, bringing their problems, anxieties and comic marital dilemmas with them. Simon is at his most humane and compassionate best yet the banter flies fast and furious in this popular comedy. The New York Times said "Mr. Simon is writing at his ebullient best…[He] makes us laugh so effortlessly."
Performance Dates And Times
Thursday, Friday and Saturday 7:30 p.m.
June 1 – 16
Sunday Matinees 2:00 p.m.
June 3 & 10
Best Seat Selection Online Now – Never a fee for PPF Online Ticket Purchases
At the James Lee Community Center Theater
2855 Annandale Road, Falls Church 
Director Beth Whitehead is pleased to announce the cast of California Suite. Beth has selected and outstanding group of actors for the production that includes 6 PPF veterans and 5 actors making their Providence Players debut.
The Cast of the Providence Players Production of California Suite
* Indicates Providence Players Debut
Visitors from New York
*Ia Ioannidou as Hannah Warren
Chris Persil as William Warren
Visitors from Philadelphia
*Dave Wright as Marvin Michaels
Liz Mykietyn as Millie Michaels
Wynter Chatman as Bunny
Visitors from London
Janet Kohler Dueweke as Diana Nichols
*Allen McRae as Sidney Nichols
Visitors from Chicago
*Lou Lehrman as Mort Hollander
Allison Turkel as Beth Hollander
Mario Font as Stu Franklyn
*Laura Champe Mitchell as Gert Franklyn
The California Suite Production Team
Beth Gilles-Whitehead – Director
Andra Whitt – Producer
Jaclyn Robertson – Stage Manager
Noor Krajah – Assistant Stage Manager
Amanda Ranowsky – Costumes
Mary Goss – Properties
Patrick David – Set Design and Construction
Ingrid David, Beth Gilles-Whitehead – Set Decoration
Jason Hamrick, Roxanne Waite, Bob Smith – Lighting Design
Dan Schrader – Sound Design
Beth Harrison, Robbie Snow – Hair and Make-up
Michael Donahue – Stage Combat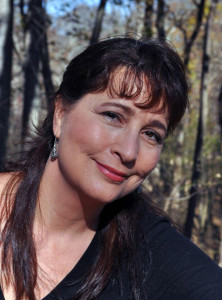 Meet the Director, Beth Gilles-Whitehead
Beth Whitehead is a longstanding member of PPF and a current member of the PPF Board of Directors. She has had an extraordinarily busy season for PPF having done set decoration for the season opening production of Moon Over Buffalo,  outstanding costume design for The Phantom Tollbooth and producing The Front Page . Few in the Providence Players contribute as much time and talent as Beth does.
Beth has directed a number of productions for PPF, including last year's production of To Kill a Mockingbird, which earned her a WATCH nomination for Outstanding Direction of a Play.  She has directed several other PPF productions including All My Sons which received the Ruby Griffith Award for Overall Excellence. Her acting work has included Big Amanda and Laura in Glass Mendacity, the White Witch in The Lion, the Witch and the Wardrobe, Bananas in The House of Blue Leaves, Mame Dennis in Auntie Mame, (WATCH nomination) Charlotte Hay in Moon Over Buffalo, M'Lynn in Steel Magnolias, Meg in Crimes of the Heart and Romaine Vole in Witness for the Prosecution (WATCH nomination). Beth received her MFA in Theatre Arts from Cornell University and her BA in Theatre Arts from the University of Washington in Seattle and has worked with The Seattle Repertory Theatre, ACT, The Empty Space, The Seattle Children's Theater, Montana Shakespeare in the Parks, Colorado Shakespeare Festival, The Alaska Repertory Theater, Hangar Theater upstate New York and others.
This cast, this production team, and this outstanding director bodes well for a terrifically entertaining comedy production as the finale of PPF's 20th season!
Join Us!